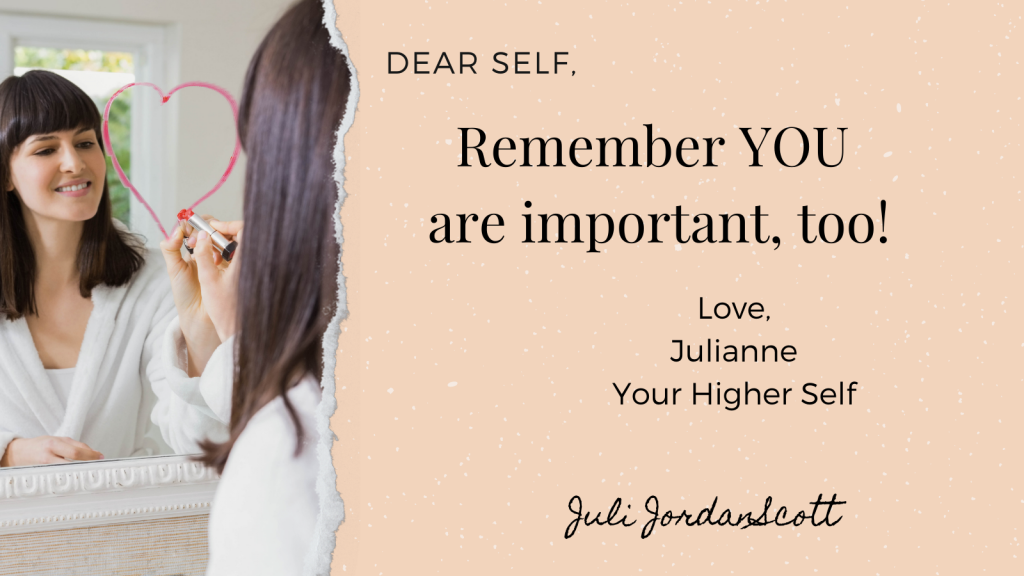 Early this morning I sat on my bed with my phone and a couple choices to make in my hand. Samuel got off work early. He texted me at 6:30 to ask if I could come pick him up.  Immediately I raced into high gear.
One Surprise Change Can Change Everything, Instantly
I shape my morning routines around his schedule. 
With my car headed North on the Freeway,  I noted my speed at getting out the door when my kid needed me versus when I am "only doing this for me."
When the choice is on his behalf I'm quick, I'm focused, I'm energized and precise. "Hurry up, he is waiting! It is cold out there."
When it is only for me, I'm sluggish, distracted sprinkled with a dash of apathetic. "As long as I have an hour for walking, its all ok."
Haiku to the Rescue
I took a photo of an intersection for my morning haiku, a daily practice of mindfulness and creative practice. It wasn't the most inspired imagery I have shot in the last three-hundred-plus consecutive days, but it told the story.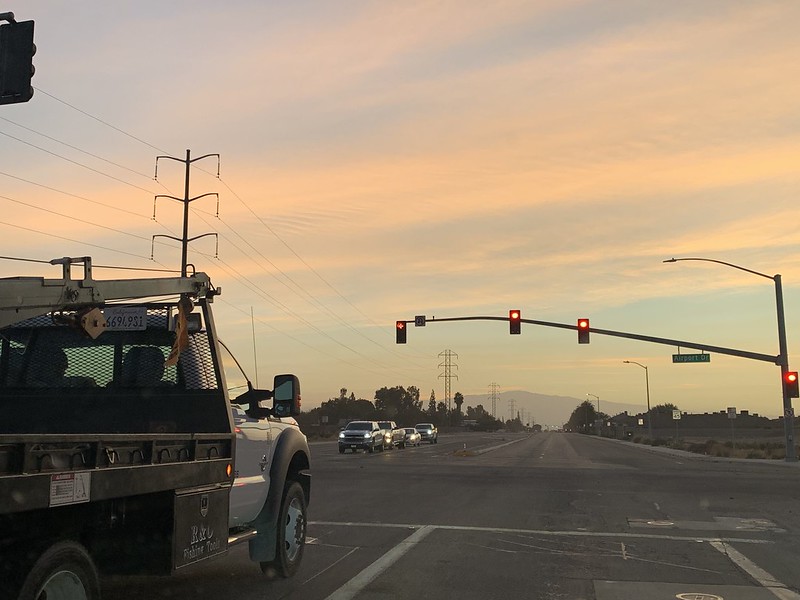 Haiku 307/377 — October 27, 2020
Sitting at the crossroads
dream mirrors reality
your new day is here
The intersection told me the choice of urgency for another person's needs and sluggishness for my own isn't cast in stone. The choice is up to me: my desires, my ambitions, my hopes are as significant as every other person on the planet – even my children and world leaders.
Now it is up to me to take this new awareness and practice it.
Remember to call upon your Higher Self for advice
After I dropped Samuel at home, I hesitated. I could just go inside, too,  and forget about the walk I had planned.  I wondered what my higher self would suggest before I made the best choice.
I took a walk on different than usual streets. I stayed out the same length of time – because walking is for my health and for raising my spirit, which is important for me in all the roles I play.
I've been a Mom for a long time so naturally I go on high gear when I think my child needs me no matter what their age is. It is time for ME to remember my value partially because I want to continue to be their Mommy for a long time to come.
Questions for Contemplation & Journaling
How well do you treat yourself in comparison to others?
What can you do to shift back into a more equitable approach?
+ = + = + = + = + =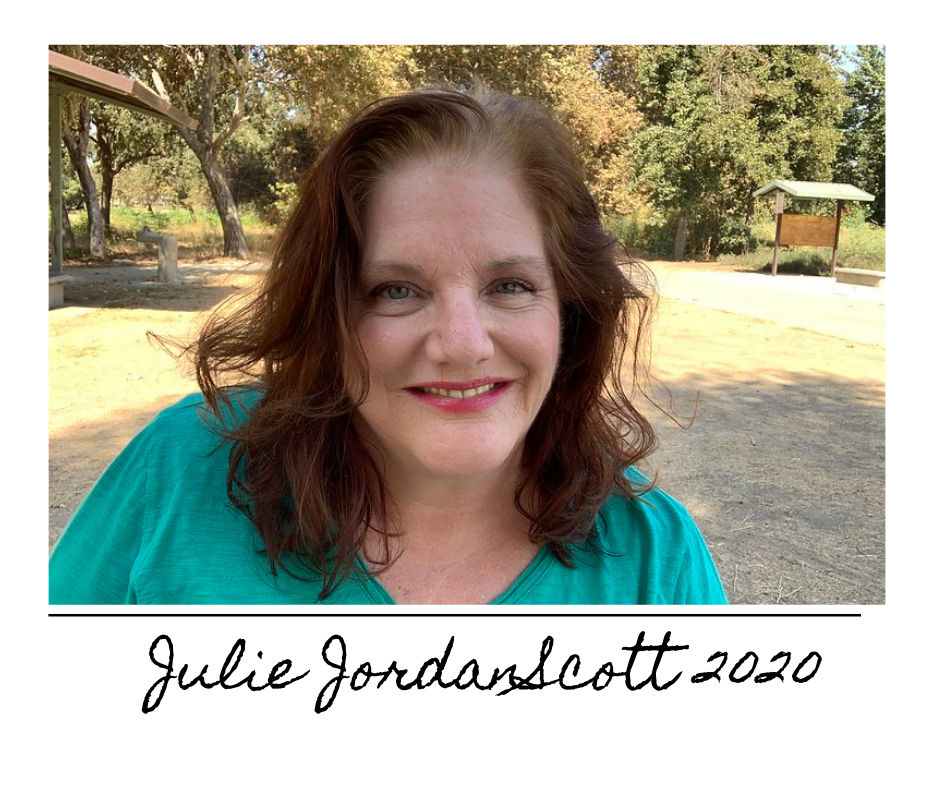 Julie JordanScott lives in Bakersfield, California in a house too small for quarantine life. She leads discussions on Zoom and is polishing her most recent memoir and some poetry for soon-to-be publication. If you would like her to speak to your group over ZOOM until travel is available again, she would be happy to talk to you about that OR maybe you are looking for a slightly quirky, very open hearted, compassionate and tender Creative Life Coach. She would love to speak with you soon.