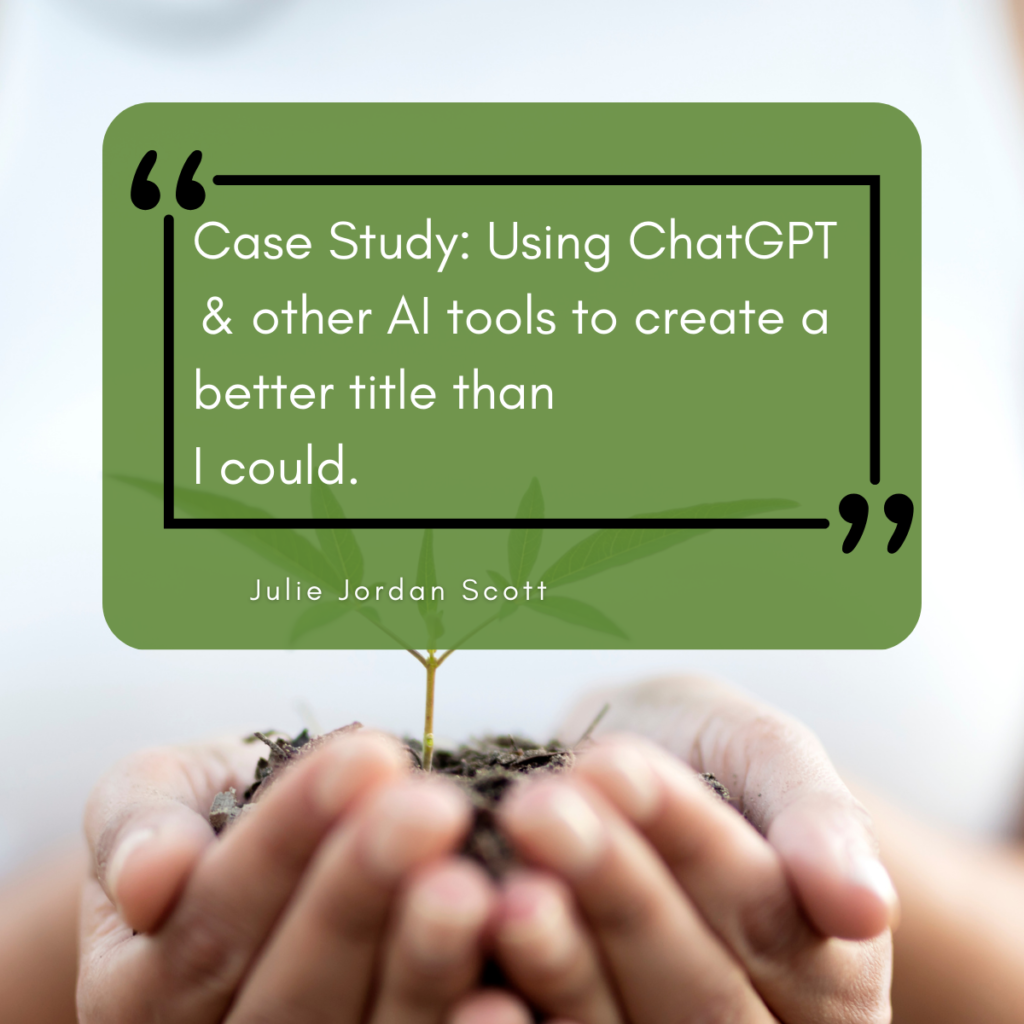 I get stuck with writing effective titles more often than I care to admit.
I still get tangled up in wanting to be the just right level of attractive, engaging and "Will this intrigue a newcomer to my writing to want to read more?"
On Monday's blog post, I was in my usual quandary of not knowing what to write for my title so I asked both ChatGPT and Canva's Magic Write to share with me their best titles.
Now it is your turn to choose which title is most likely to stir your interest enough to continue reading:
ChatGPT titles: "The Seedlings of Self-Discovery: Uncovering Hidden Strengths"
"Growing Through Struggle: Nurturing the Seedlings of Healing"
"Finding the Medicine Within: Harnessing the Power of Self-Discovery"
"The Journey Within: Cultivating the Seedlings of Personal Growth"
"Nourishing the Seedlings of Change: A Guide to Overcoming Inner Struggles"
Canva Magic Write titles:
The Power of Love: A Journey of Resistance and Growth
Nurturing Our Seedlings: How Love Overcomes Resistance
The Invisible Force of Resistance: Love as the Key for Growth
What Does Love Mean? Exploring the Meaning of Love in the Context of Resistance
Planting the Seeds of Love: Overcoming Resistance to Encourage Growth
If you are curious about the original blog post these bots helped me to title, you may find it here. Do you think I made the right choice?
Yesterday, my blog post was almost 100% AI generated. To see how that turned out, you may see "Is Artificial Intelligence for Blogging the Right Choice for You?" here.
Please share in the comments your thoughts – especially about which title resonates the most with you – and if you think Artificial Intelligence will help or harm your writing in the future.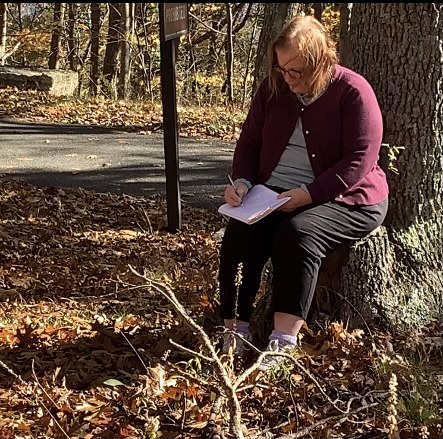 Julie JordanScott is a Creative Life Coach, an award-winning storyteller, actor and poet whose photos and mixed media art graces the walls of collectors across the United States. Her writing has appeared on the New York Times Best Sellers List, the Amazon best sellers list and on American Greetings Holiday cards (and other greeting cards). She currently lives in a manse in Sussex, NJ, where she is working on finishing her most recent book project, hugging trees daily and enjoys having random inspirational conversations with strangers.
Follow on Instagram to Watch IGTV exclusive videos, stories and posts about writing and the creative process.
Let our Words Flow Writing Community: the only one missing is you! Join us in the Private Writing Group by clicking here.