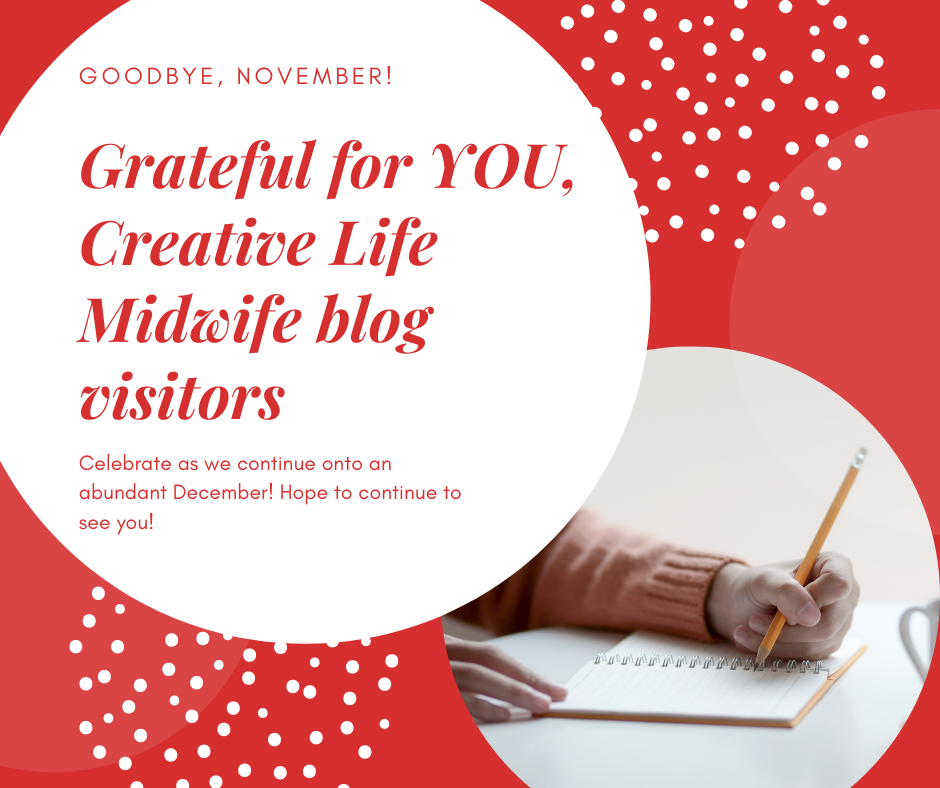 During November, I participated once again in the Ultimate Blog Challenge. Although I wasn't perfect in my participation, I would say I improved greatly from past challenges. A big part of that is from the community created by Paul Taubman with the Ultimate Blog Challenge.
Gratitude: One of the Most Powerful Energies there is!
The people who are in the challenge are always a great support, but this year I took some risks in what I posted and was met repeatedly with meaningful comments and connections.
I have connected with some people in the challenge in the past, but this session was special because of the care of each comment participants made and how regularly my posts were shared with their audiences. I cannot thank each of you enough.
Please: if you have a blog consider participating in the next challenge by using the link above or this Ultimate Blog Challenge link right here! 🙂
What's next? 12 Days of Vlogmas Gifts to Make Your 2022 Creatively Bountiful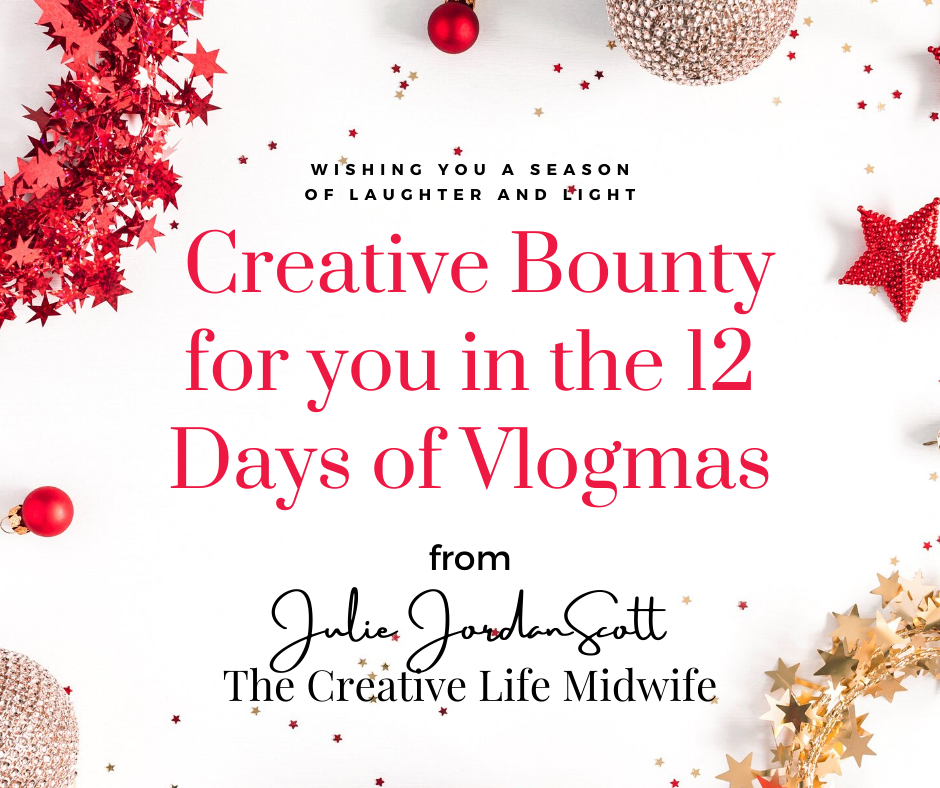 I have been thinking of doing Vlogmas AND it feels so big, too big, especially as I didn't quite make it through the Ultimate Blog Challenge for all thirty days THOUGH I was closer than usual thanks to batching my content.
I decided it would be really fun for me to do Vlogmas in 12 Days beginning on December 4th instead of 30 posts starting December 1 (though I leave room to add if I am having tons of fun and want to continue) and offer gifts – primarily tools I use that people may choose to use also via check lists, journaling pages, actual google docs to copy and things like that. 
Together, let's delight in our individual and collective creative bount by giving and receiving the 12 Days of Vlogmas Gifts!
These tangible (and virtual) helps will make your 2022 more creatively bountiful than it would be on its own.
Who's up for that?
Let's Keep Our Connection Alive in December (and Beyond!)
I will share the posts in the Ultimate Blog Challenge group in December. I like popping in there even when there isn't a challenge going as a way to stay connected on our "no challenge" months. Saying that's part of my plan will make me more likely to follow through.
I will also be participating in the December Cornerstone Content Blog Challenge run by Jeanine Byers who I met from the Ultimate Blog Challenge. We have become better friends as the years and challenges have gone on. In the Cornerstone Content Blog Challenge. In December we are focusing on sharing on our Facebook Business Pages AND… truth be told I often repurpose a lot of my content sometimes with slight variations so ther 12 Days of Vlogmas Gifts may show up there on some days, too.
In 2022, I will be focusing on offering Soulful Writing Courses and Soulful Writing Circles in addition to launching other courses focused on intentional creative rebirth. In October 2022 I will be opening the doors to offering Intentional Holiday Circles, Even While Grieving again – and for those who want to process on their own, I am creating a journal now for that very purpose.
THANK YOU for being a part of my 2021 experience!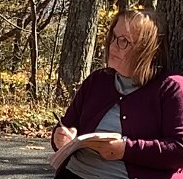 Julie JordanScott is a Creative Life Coach, an award-winning storyteller, actor and poet whose photos and mixed media art graces the walls of collectors across the United States. Her writing has appeared on the New York Times Best Sellers List, the Amazon best sellers list and on American Greetings Holiday cards (and other greeting cards). She currently lives in a manse in Sussex, NJ, where she is working on finishing her most recent book project, hugging trees daily and enjoys having random inspirational conversations with strangers.
Follow on Instagram to Watch IGTV exclusive videos, stories and posts about writing and the creative process.
Let our Words Flow Writing Community: the only one missing is you! Join us in the Private Writing Group by clicking here.