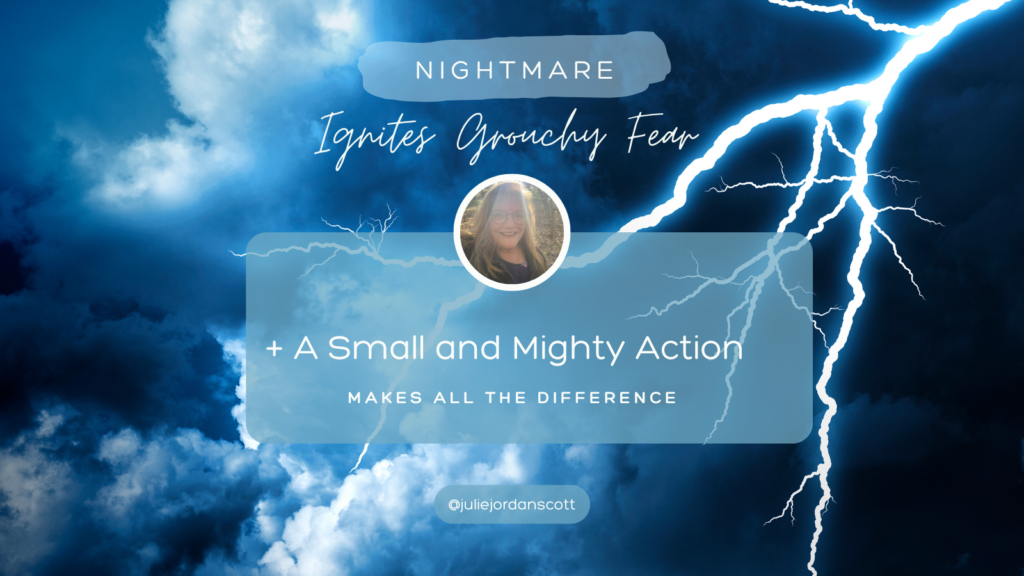 As the day wore on yesterday, I got more fussy and cranky. I was planning to go to a poetry event in Newton and instead of not going because I was fussy and cranky, I showed up anyway. I was not my sometimes ebullient self AND I showed up. WIN!
I have been having challenges staying asleep, so I did the entirely wrong thing by procrastinating even going upstairs until way after my preferred time. I went to sleep late and my sleep was interrupted because I thought a war had broken out in Sussex Borough and tanks were rolling down Unionville Avenue shooting recklessly at the homes and churches and were headed to the (tiny) downtown. WHERE WAS MY PROTECTION! Then I remembered: this is what the thunder and lightning of my childhood felt like.
No wonder I ran away crying from "lightning bugs" aka fireflies.
When I woke up later than I like, I decided I needed something different. I had planned to go for my morning walk – which I did very briefly and then…. I decided to experiment with my morning roll over and write and instead, make it roll over and walk, write outside after the walk. This was nothing short of miraculous. Sitting in the rocking chair with my journal and writing for only about five minutes made me feel completely refreshed – and this was even before coffee!
I wrote longer than I might have made it AND it warms my spirit to share these moments in time with you.
I went from being grouchy to having a nightmare and being grouchy to taking a simple action that shifted everything.
Is there an action you might take, no matter how small, that has the power to make a big difference in your attitude right now?
A five minute walk might become your miracle (or a five minute brain dump session or a quick phone call to a dear friend or a 15 minute cup of tea gazing out the window.)
Let me know in the comments (or send me a direct message) to let me know what tiny and meaningful action you are willing to take in the next 24 hours to may make a big difference in your life now.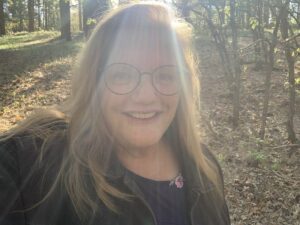 Julie JordanScott is a Creative Life Coach, an award-winning storyteller, actor and poet whose photos and mixed media art graces the walls of collectors across the United States. Her writing has appeared on the New York Times Best Sellers List, the Amazon best sellers list and on American Greetings Holiday cards (and other greeting cards). She currently lives in a manse in Sussex, NJ, where she has recently finished her most recent book project, hugging trees daily and enjoys having random inspirational conversations with strangers.
Follow on Instagram to Watch exclusive reels, videos, stories and posts about writing and the creative process.
Let our Words Flow Writing Community: the only one missing is you! Join us in the Private Writing Group