I can feel it coming now!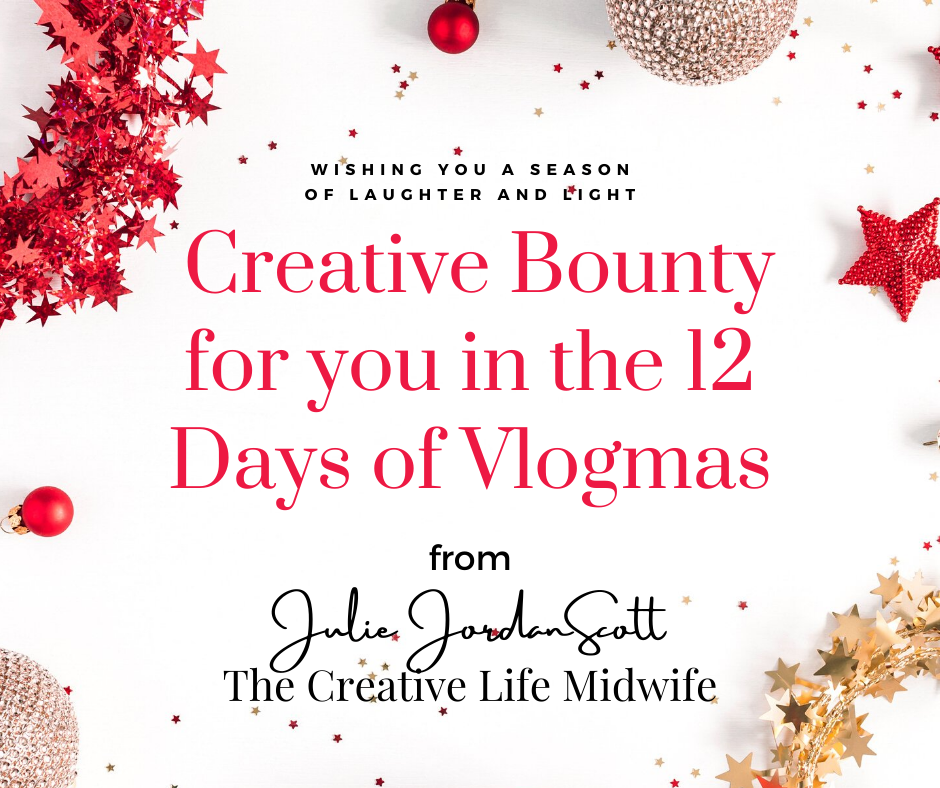 Planning for 2022 have begun in earnest for some of us and for others, waiting and intuitive listening is the way to be open the "what's next of 2022."
Begin Your 2022 Preparations with a Word of the Year
Something I do annually is to craft – intentionally – a Word of the Year.
People create a word of the year in place of a New Year's resolution – which is often broken or forgotten before the year even begins. It allows you to form your goals and intentions with the word as a theme or a frame for what you would like to take form in 2022.
Whether you take an intuitive or structured approach, this workbook will bring more insights before the new year begins.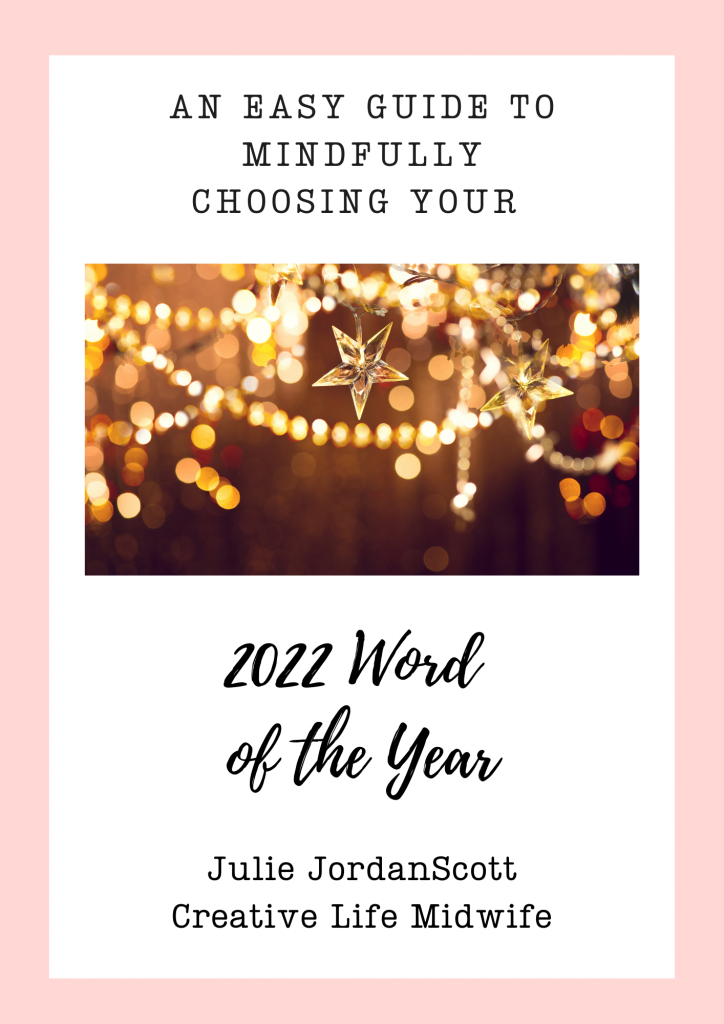 Because I value taking time with the process, I have created a Workbook for you to use to purposefully bring your word for 2022 to light. It includes a 7 step process including creativity coaching questions, prompts and ideas.
If you take an intuitive approach, you are preparing and opening the door slowly.
If you take a more structured approach, this will help to bring energy and oomph to the work you are doing.
Vlogmas Video and Download:
To Download Your Word of the year Planner, visit here. I'm so grateful to be celebrating Vlogmas with you!
Julie JordanScott is a Creative Life Coach, an award-winning storyteller, actor and poet whose photos and mixed media art graces the walls of collectors across the United States. Her writing has appeared on the New York Times Best Sellers List, the Amazon best sellers list and on American Greetings Holiday cards (and other greeting cards). She currently lives in a manse in Sussex, NJ, where she is working on finishing her most recent book project, hugging trees daily and enjoys having random inspirational conversations with strangers.
Follow on Instagram to Watch IGTV exclusive videos, stories and posts about writing and the creative process.
Let our Words Flow Writing Community: the only one missing is you! Join us in the Private Writing Group by clicking here.