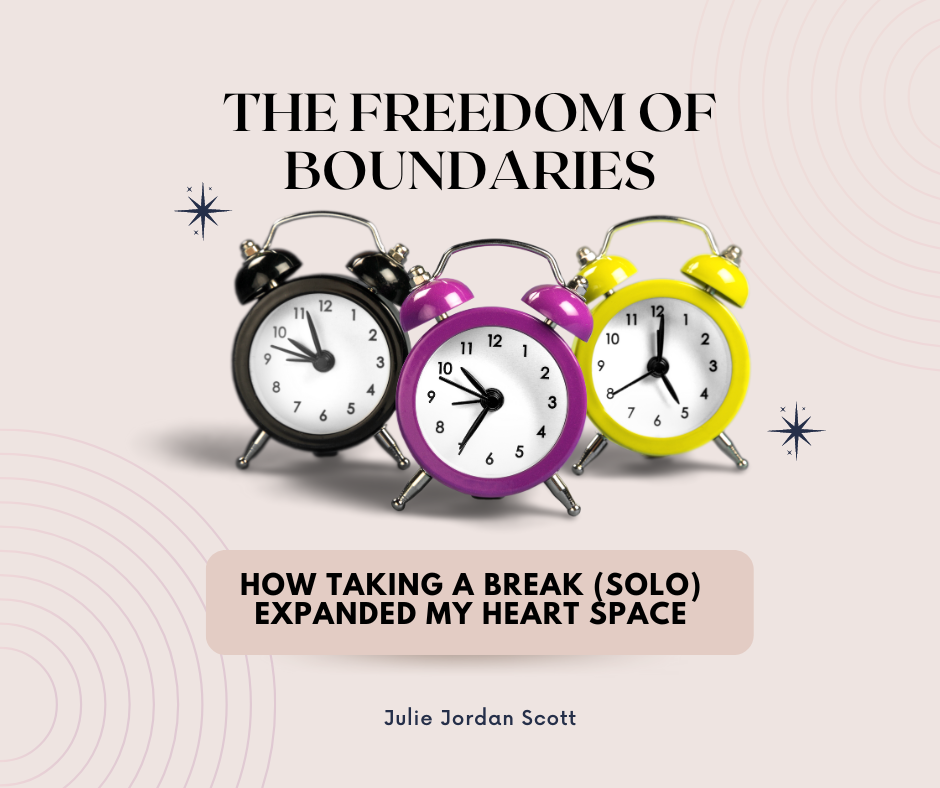 I am a week into my period of self-imposed isolation, though I popped onto twitter last night to make one post. This mindful experience of boundaries is different than when I miss out on social media because life is frantic and I can't post because of a lack of time.
This "I have time but I am purposefully disconnecting" as a conscious choice feels better and it is still strange… different… not what I would have expected.
Sometimes when I have known people to disengage from social media I have questioned their rationale. Some people feel disdain for social media, like it is an enemy or something to conquer. I have always seen social media as another point of connection, not a tool of influence or something I must do, I see it as something I choose to do like choosing to open a gift or not open a gift.
Allowing those words to appear on my keyboard allows me to see my choice differently. The meaning speaks to me in a deeper, more interesting way.
I initially chose this dark period (that is the theater term for when there is no production scheduled during a certain period of time.) as a way to minimize the possibility of experiencing more pain than I have the bandwidth for, with this being my first week back at school while grieving the death of my mother. I didn't know how I would feel, I didn't know how crushing (or not) my emotions would be.
I didn't see this time of quiet as a gift to myself, I saw it as an exercise in strength because I receive a lot of energy from hearing your voices reflect back to me in your comments and interactions with me. By choosing to go dark it meant I was taking away the energetic exchange from you to me as well as from me to you.
A week into the dark period and two days into the school year, I am above fair-to-middling. I am in a space where I can remind myself to smile as I walk around campus, for example. I was able to make a new friend yesterday – the school librarian! Such a natural! I haven't cried publicly which is good. I have agreed to sing the solo on church on Sunday I was rehearsing the morning I got the call Mom had died which I was scheduled to sing the week she died.
I am taking gentle risks, allowing myself to roll out the soft landing repeatedly without rush or shouldas or if onlys.
As I am writing this I have ten more days to go. In real time when you are reading this, I aim probably back. 🙂
I am, as always, grateful you are here, reading.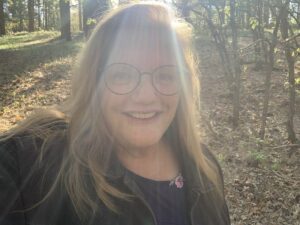 Julie JordanScott is a Creative Life Coach, an award-winning storyteller, actor and poet whose photos and mixed media art graces the walls of collectors across the United States. Her writing has appeared on the New York Times Best Sellers List, the Amazon best sellers list and on American Greetings Holiday cards (and other greeting cards). She currently lives in a manse in Sussex, NJ, where she has recently finished her most recent book project, hugging trees daily and enjoys having random inspirational conversations with strangers.
Follow on Instagram to Watch exclusive reels, videos, stories and posts about writing and the creative process.
Let our Words Flow Writing Community: the only one missing is you! Join us in the Private Writing Group by clicking here.