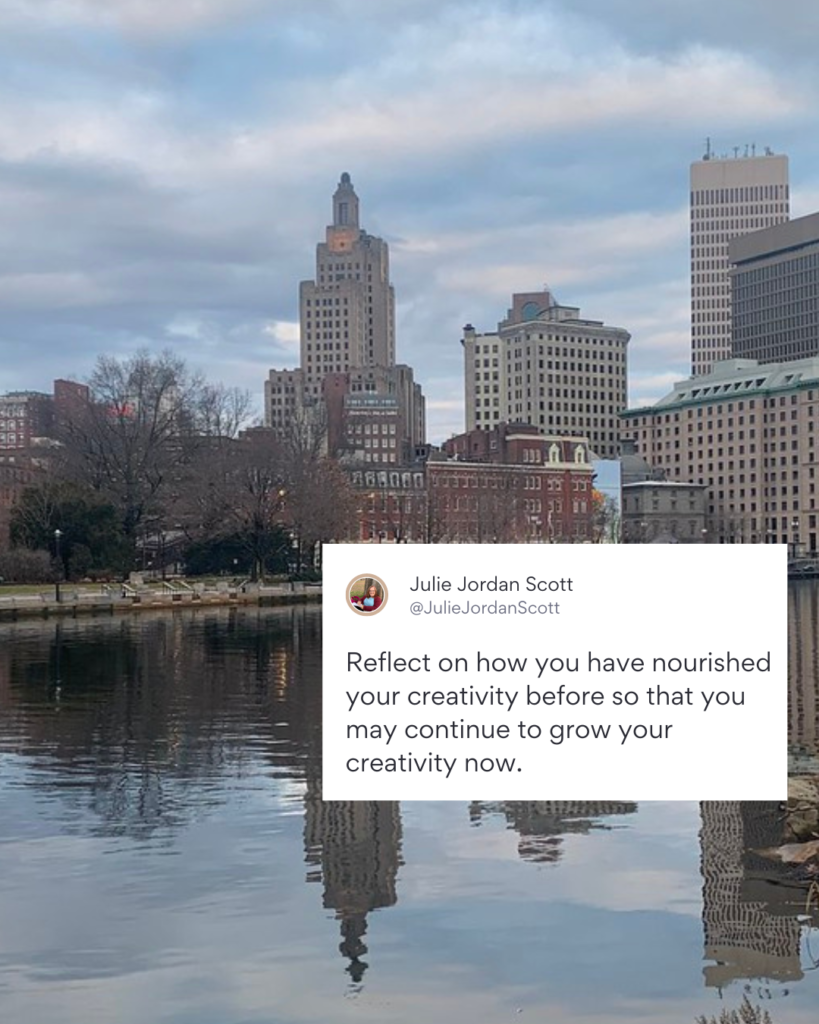 How will you nourish and nurture your creativity in August and beyond?
Watch for a moment how I am planning to nourish my creativity so that you may find new ideas worth implementing as well.
✨First and foremost, I will continue my daily creative and spiritual practices, partnered together. Writing Practice, Meditation practice, Fitness. These will be done (in some cases) or begin in the first hour of waking for others.
Fitness and Mindfulness are all day adventures while morning routines and practices begin my day focused and allow me to be continually open to ideas, insights and wisdom beyond my own.
🌟Secondly, I will focus on honoring my planning practices and implementation with a focus on follow through and follow up.
💝 Finally I will utilize healthy doses of personal kindness, forgiveness and grace as I seek to improve and am bound to fail. Failure is a welcome creative teacher. Mistakes (and falling down because of mistakes) allow me to flex by "getting up" muscles.
Interesting how strengthening my aging muscles gets more and more invigorated as I continue on this path of life with all the glorious nuances it brings to me.
🎭 Also on my mind is that it has been six months since my last theatre project. I miss the collaborative community from being a part of a production, yet with all I have on my agenda, I don't believe this is the right time. Perhaps my live-streaming is helping to keep that form of creativity alive.
🙋🏻‍♀️❓How are you nourishing your creativity as Summer 2023 continues?
💝 📚📒
💡 Your presence here fills me with gratitude.
✍🏻 I am a writer first, writing & creativity coach, multi passionate creative next. Writing has always been my anchor art and to her I always return. Thankfully, with great love.
🎯My aim is to create content here that inspires and instructs – if there is ever a topic you would like for me to explore, please reach out and tell me. My ultimate goal is to create posts, videos and more that speak to your desires as well as mine because where these two intersect, our collaborative, joyful energy ignites into a fire of love, light and passionate creativity.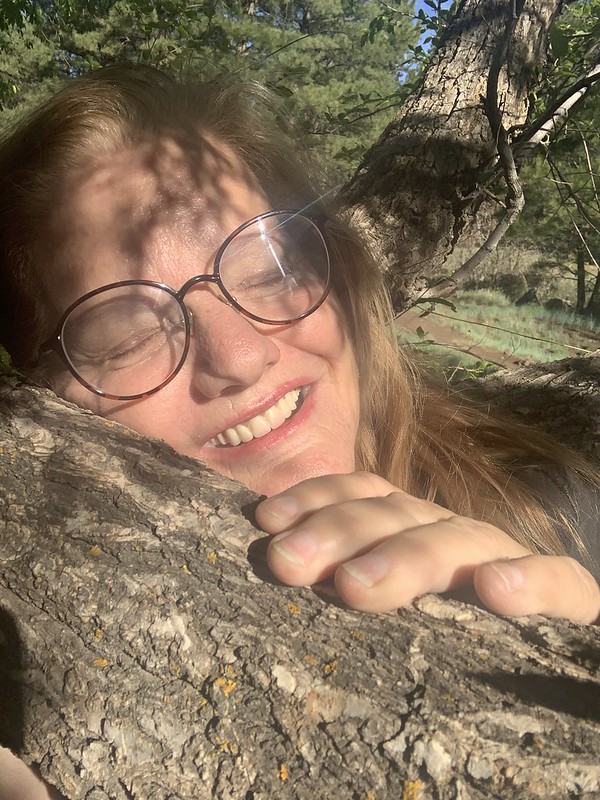 Julie JordanScott is a Creative Life Coach, an award-winning storyteller, actor and poet whose photos and mixed media art graces the walls of collectors across the United States. Her writing has appeared on the New York Times Best Sellers List, the Amazon best sellers list and on American Greetings Holiday cards (and other greeting cards). She currently lives in a manse in Sussex, NJ, where she has recently finished her most recent book project, hugging trees daily and enjoys having random inspirational conversations with strangers.
Follow on Instagram to Watch exclusive reels, videos, stories and posts about writing and the creative process.
Let our Words Flow Writing Community: the only one missing is you! Join us in the Private Writing Group by clicking here.