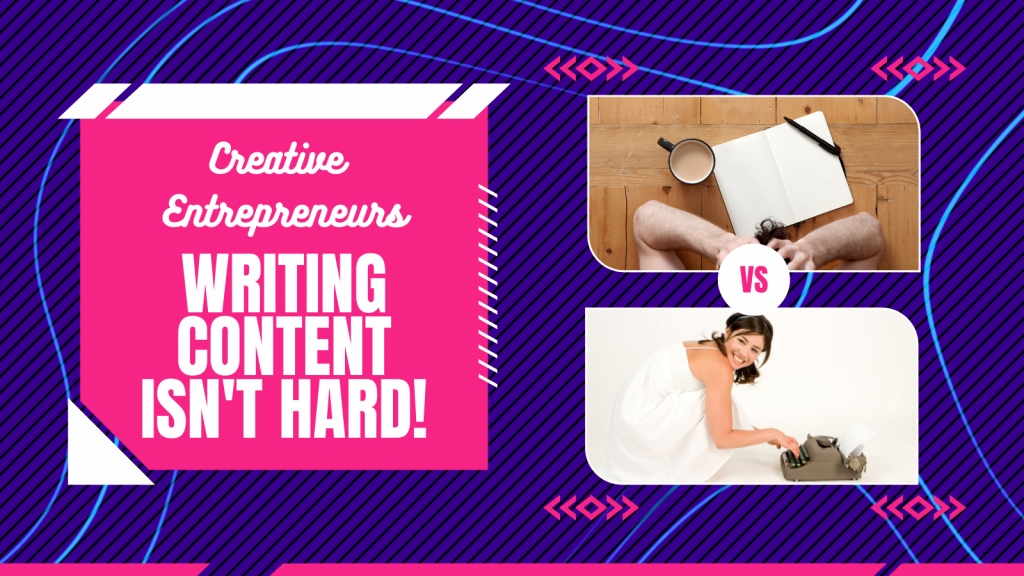 I've seen this happen with more of my coaching, healing arts and creative entrepreneur clients than I can count – and I have even done it myself. We plunk down at our desks at our designated writing times and absolutely nothing happens.
Here's the thing: creating a small, micro-goal specifically aimed to help you with consistent content creation is deceptively simple. Try one of these on for a week. If it doesn't appeal, try a different one for seven days. Repeat as necessary.
My secret success is from having one solid "writing not for content but for exercising the writing muscle" practice, for me it is a daily stream of conscious journaling in the morning, and then have a second micro goal I mix up and serve differently, like a writing buffet.
Watch the video here and read below for more details for each tip.
My newest accidental micro-goal is a daily #RollOverandWrite. That's it. Wake up, roll over and pick up the notebook you placed at your bedside before you went to sleep and write a few sentences.
Write an affirmative intention daily in the morning. "I am capable of writing effective blog posts." "People enjoy what I write." "My sales letter is both effective and engaging."
Exercise for 20 minutes and write immediately after. Set up your writing space before you go for your walk, job or attend your zumba class. If you work out someplace besides your home, bring a notebook with you and write in your car or at the gym or at a picnic table in the park. Your subconscious is watching to see how important your writing is to you by the consistent time you give it.
Journal/free write for a set amount of time or set number of words/pages each day. You may write as few as 250 words (approximately one page) or for three minutes. The amount of writing matters less than simply flowing with your writing rather than attempting to mold it or edit as you go along. That comes later – and believe me, if you can get the words on the page to begin with, editing will come easily.
To practice writing concisely and with the most writing "bang for your buck" write a daily haiku, six word story or American Sentence poem. Any of this "very micro writing" will help you be use your best words. It will help you write compelling copy and/or characters with a more curated conversational style than you may usually write. It will teach you to cut out unnecessary words that often bog down our readers.
Write a 5 item gratitude list before you go to sleep. You may also make a list of "What went well today" or "5 Good Things that happened today" list. Thesetrain your brain to focus on what is constructive and helpful in your life. A bonus is the subject of each item on the list may easily become a blog post, a social media post or a chapter in a book or poem.
Use a timer to write 5 minutes a day for 5 consecutive days, #5for5BrainDump style. You may try unprompted or prompted writing. In the Let Our Words Flow Creative Community we have prompts and videos to guide you as you practice this – plus it is free to join the group which also has a thriving community, lots of tips, video teachings and daily discussion for creative entrepreneurs.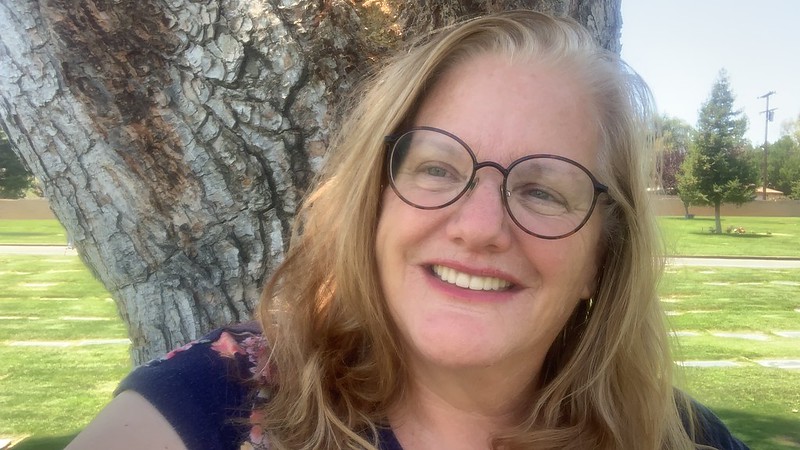 Julie JordanScott is a multipassionate creative who delights in inviting others into their own fullhearted. artistic experience via her creativity coaching individually or in groups, courses and workshops. To receive inspiring content and videos weekly and find out more about Coaching, Courses, Challenges and what's going on in the Creative Life Midwife world? Subscribe here:
Follow on Instagram to Watch IGTV exclusive videos, stories and posts about writing and the creative process.
Let our Words Flow Writing Community: the only one missing is you! Join us in the Private Writing Group by clicking here.