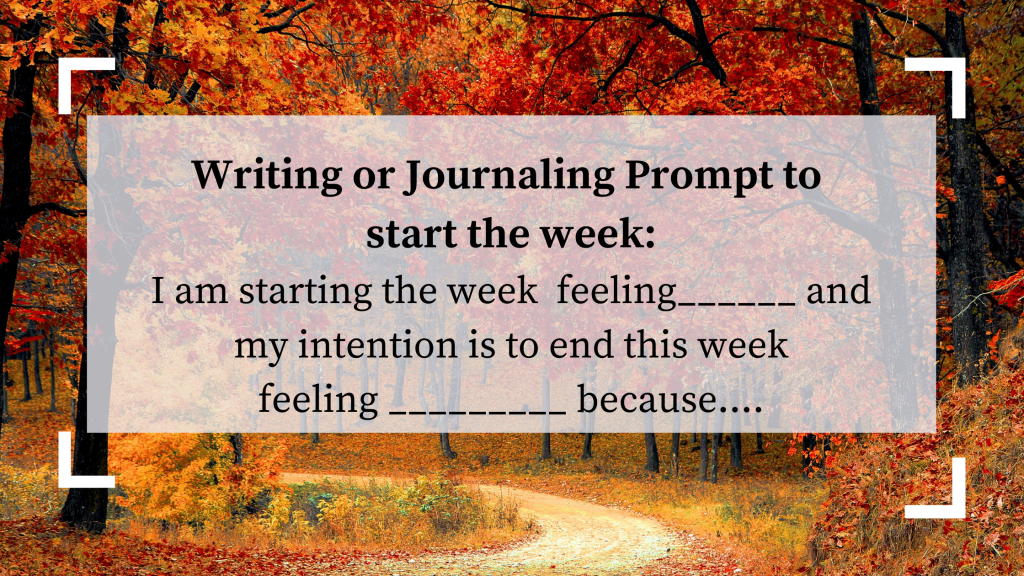 I ended last week with a thud. Have you ever ended a week like that, almost afraid to turn the page on the calendar?
On Sunday morning I told a group of friends, "I really need support with my mood and my follow through: I have been so cranky and so angry and it is made me fall into a fog of "nothing is going to get better" that I find myself getting blocked. I haven't been walking as much, I haven't been reading for fun, I haven't been feeling as well… I haven't been drinking as much water…"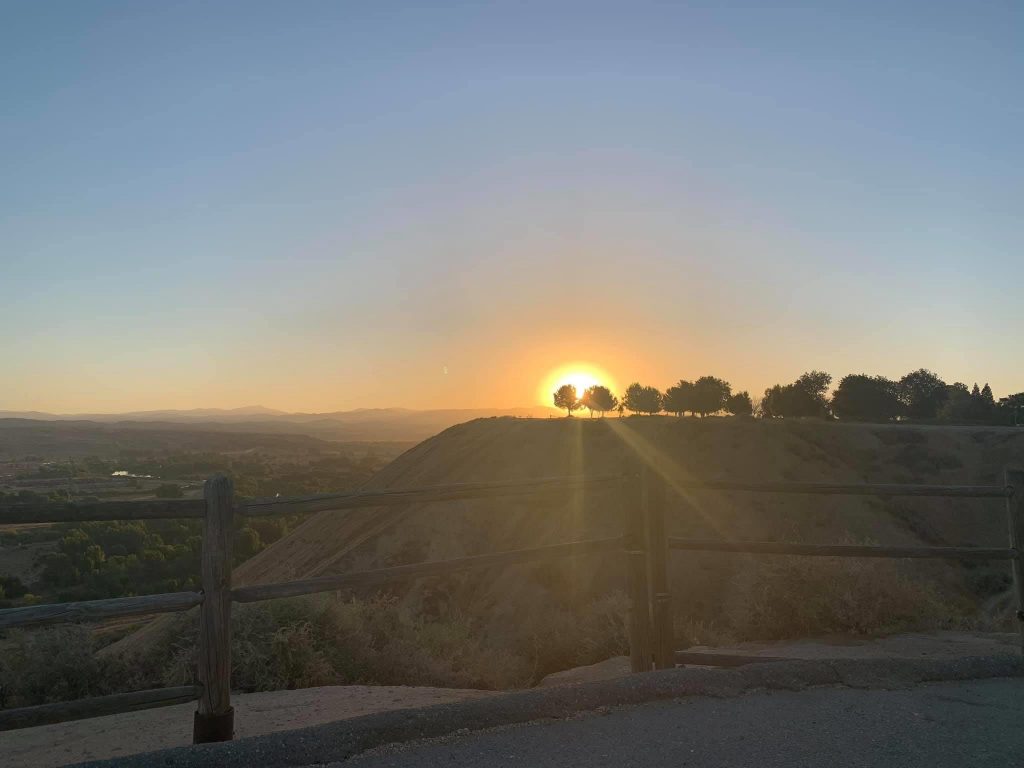 It was as if the malaise started in a small way and then started spreading out over the majority of my life. I knew I needed to do something differently in order to continue to improve and to reach the goals I have set for myself.
How a simple prompt may shift your entire week
This simple fill-in-the-blanks prompt can take your journaling deeper each time you use it. Here is what I wrote this morning:
I started this week feeling vaguely optimistic and my intention is to end this week feeling satisfied because I followed through on my goals and plan for the most part and I allowed space to be open to even bigger, more cool stuff to take place.
off the end of my pen came the words:
"The world deserves the best from me."
I value the people here and I have been praying for things to get better overall. I want to play a part in that "getting better" instead of angrily watching things get worse.
Begin adding energy to your intention by commenting here OR
You may respond to this post with your beginnings… and then continue to write "offline" even sharing throughout the week. As I watched my "thud-ending" week last week I realized it didn't have to be that way… and maybe this is one way to stay on course and check in daily with myself before I check in with my friends, who offered to be that for me.
If accountability helps, share your daily updates on twitter or on instagram or facebook stories
Writing and journaling prompts do not have to be difficult or long and laborious. Like this one, they may also be playful and inventive with a chance for you to repeat, revise and play over and over again, simply write a different ending.
Bonus Tip? Daily preview using the same prompt, modified: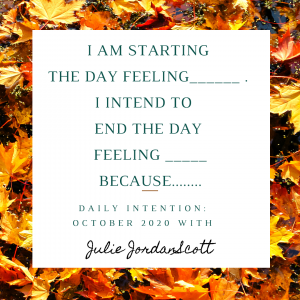 "I am starting the day feeling ______. I intend to end the day feeling _____ because ______"
Today, I might have written:
I am starting the day feeling rushed. I intend to end the day feeling accomplished because I will successfully lead the discussion group and get my blog updates ready for the week. I feel so blessed to know my work is helping others to gain insights and awareness as they begin their week. When I am productive and focus on what is in front of me rather than mourn what I didn't do yesterday or worry about what will happen tomorrow, things fall into place better. I know this to be true. Deep breaths: I feel better about it already.
Take some time today to consider your week and/or your day.
Making a subtle shift in your intentionality has the capacity to make an enormous impact. You and the world deserves your fully expressed life.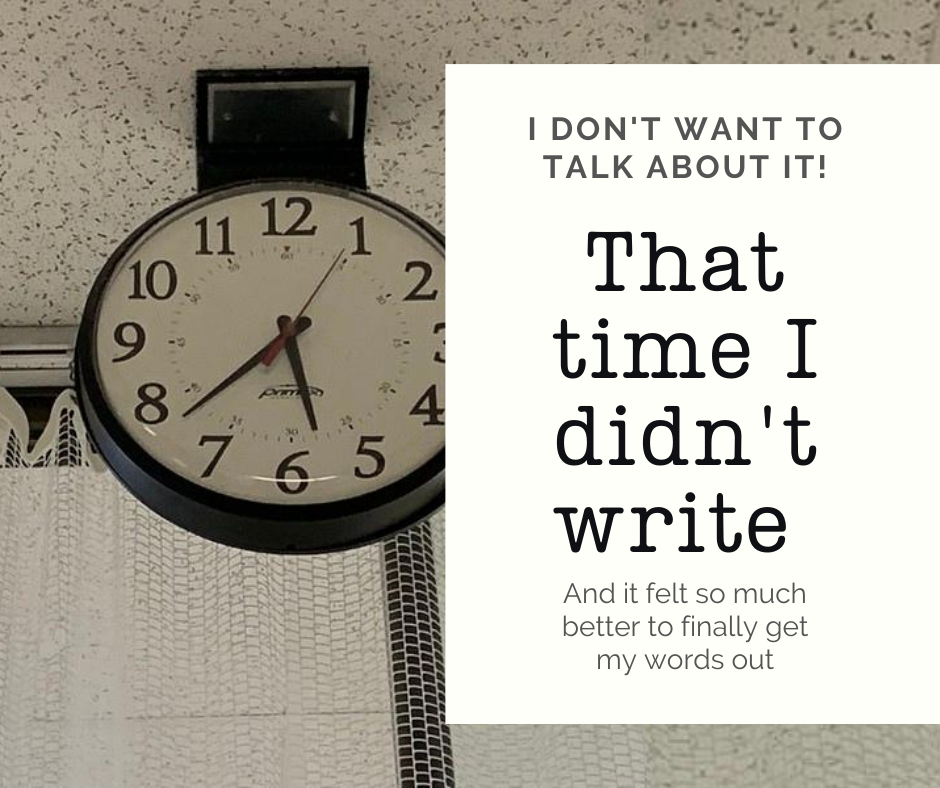 How would your writing productivity change if you received varied, niche driven writing prompts daily – also fiction, poetry, entrepreneur, copy writing and video prompts are offered, join the Private Word-Love Writing Community on Facebook by clicking here.
We look forward to writing with you!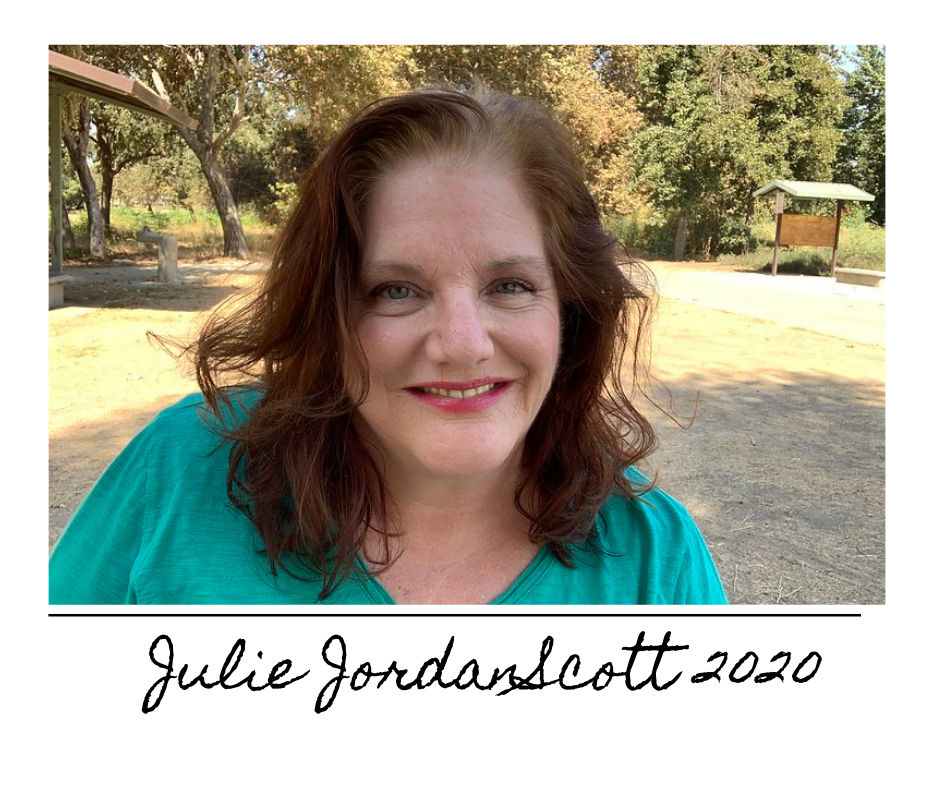 Julie JordanScott lives in Bakersfield, California in a house too small for quarantine life. She leads discussions on Zoom and is polishing her most recent memoir and some poetry for soon-to-be publication. If you would like her to speak to your group over ZOOM until travel is available again, she would be happy to talk to you about that OR maybe you are looking for a slightly quirky, very open hearted, compassionate and tender Creative Life Coach. She would love to connect with you soon.