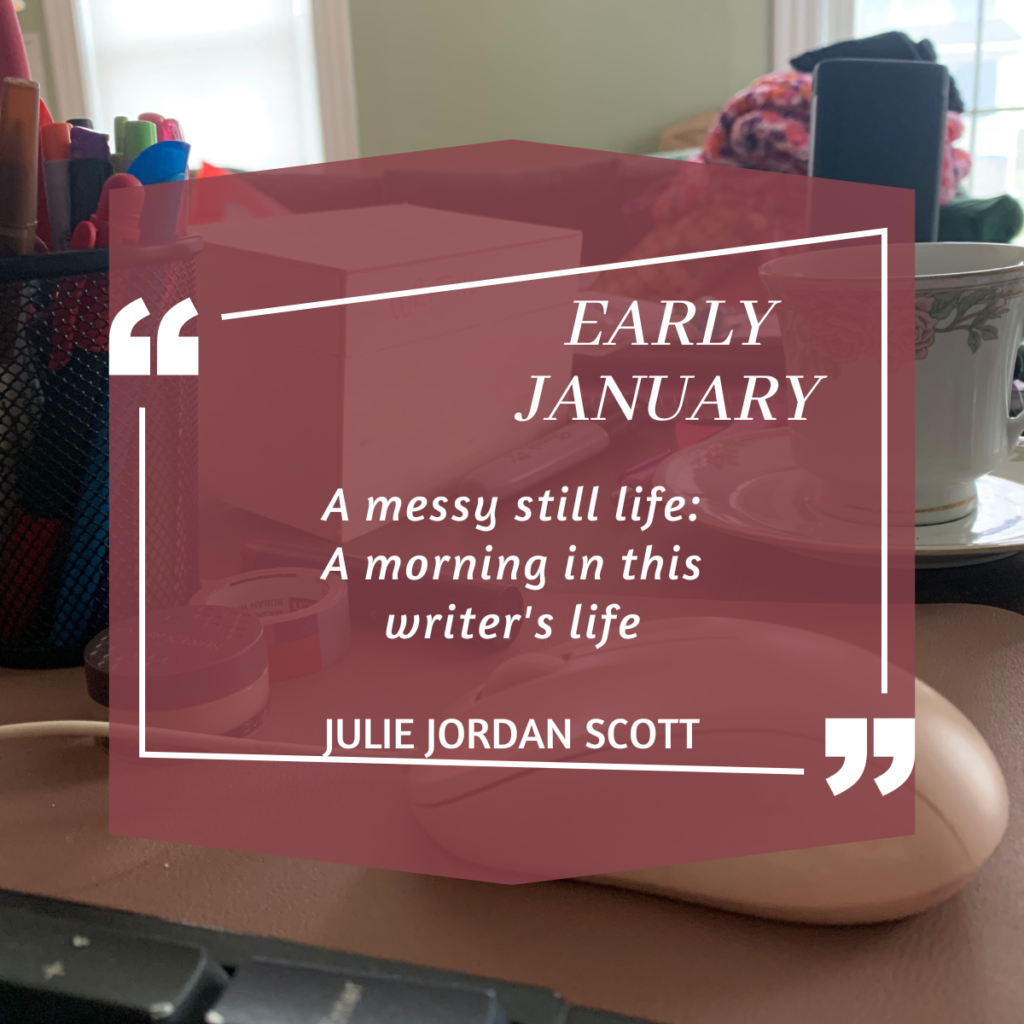 I woke up this morning with my alarm greeting me like this:
"It's a bright sparkly new day"
Since I had a tough time falling asleep it was quite generous of my alarm to remind me it is a bright sparkly day even though it is foggy outside, the day is still ripening and will be sparkly no matter how much of the sun shines through.
Even with a second alarm telling me "You are a miracle!" and I had an hour of joyful writing somewhere around 10:30 I lost my steam.
I was co-working and committed to optimism so I found and read a poem and brewed some coffee to see if I might settle into a productive groove.
It is four days into the New Year and I consider this stanza of "Poem for the New Year" from WS Merwin. He wrote,
"our hopes such as they are
invisible before us
untouched and still possible"
On the first day of this year, I stood in an empty field and gazed lovingly at sunrise. I was visited by unknown, strange-to-me birds and serenaded by a flock of geese who swooped close by the tops of the trees.
Hope stirred my chest and laughter spilled from hope's seeds within me.
The thing is, when there has been much sadness and not much sustained hope made into form over the recent seasons, maintaining those feelings from the dawn of the new year isn't as easy as it might have been in past years.
And it is a sparkly new (about five hours in now) day. I am a miracle, still. As are you, sitting here, reading.
"Cozy jazz" is spilling through the speaker beside me.
Suddenly the fog outside my window no longer feels like an oppressive cage and a smile is now firmly rooted on my face.
A messy still life: a tea cup and saucer filled with coffee, pens, a well used ancient keyboard… notebooks. Suddenly that's perfectly fine, too. They remind me of Merwin's poem with my slight revision  "our hopes (and our writing lives) such as they are invisible before us (until we choose to be content with our perfectly imperfect selves)untouched and still possible" (as the words drip from our fingers to the keyboard to the page.)
Julie JordanScott is a Creative Life Coach, an award-winning storyteller, actor and poet whose photos and mixed media art graces the walls of collectors across the United States. Her writing has appeared on the New York Times Best Sellers List, the Amazon best sellers list and on American Greetings Holiday cards (and other greeting cards). She currently lives in a manse in Sussex, NJ, where she is working on finishing her most recent book project, hugging trees daily and enjoys having random inspirational conversations with strangers.
Follow on Instagram to Watch IGTV exclusive videos, stories and posts about writing and the creative process.
Let our Words Flow Writing Community: the only one missing is you! Join us in the Private Writing Group by clicking here.