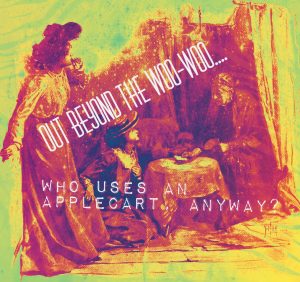 What does it mean to be "woo woo"?
I learned today from google that "woo woo" is a cocktail that sounds pretty darned yummy and what I was looking for was a classification of people or the way some people experience… again caught in a web of words.
It is almost a pejorative when someone says "woo woo". When I say it,  I am often describing myself, the mystical me – the one who believes in a sort of alternate way at times that people who are more linear or scientific or stodgy might not understand. They might say I am cooky or nuts or… out there.
See, words can be tricky.
This is how it relates back to the Untalkaboutables.
I remember before Samuel was diagnosed with autism. I didn't want to talk about his autism in certain circles because I could hear them say things like "don't use labels" even in a movie I loved recently they kept saying "quirky" instead of autism. A women behind me said "He has autism."
When we dance around or use metaphor or refuse to face what is so – we cloak that topic in being wrong and our mind hears "wrong" and this can be, at least, frustrating to those of us who thrive on accuracy and damaging to those of us whom "people pleasing" flows through our veins whispering "don't do it wrong, don't upset the apple cart".
Who even pushes an apple cart anymore? Who even uses an apple cart anymore?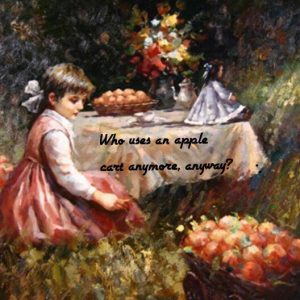 Practice in talking:
1. Practice being as factual in your conversation as possible.
2. If you are uncomfortable with just starting being factual, add a preface in your conversation – something like "I am attempting to be as succinct and close to the facts as possible, like an old-time journalist be."
3. Do the opposite: be as ridiculously, flagrantly un-factual as possible in your conversation. This is actually a lot of fun and quickly brings us back to the facts.
And as always, we may start this practice with our writing. Take the three steps above from conversation and write them, instead.
I would love to hear from you about your progress with talking about your "Untalkaboutables". Please comment your thoughts, experiences with woo woo and/or applecarts and maybe you would benefit from watching  more on my YouTube channel, too.  This particular video is about the twisting, curvy road of transformation. Take a moment to watch this video and then subscribe over there as well.