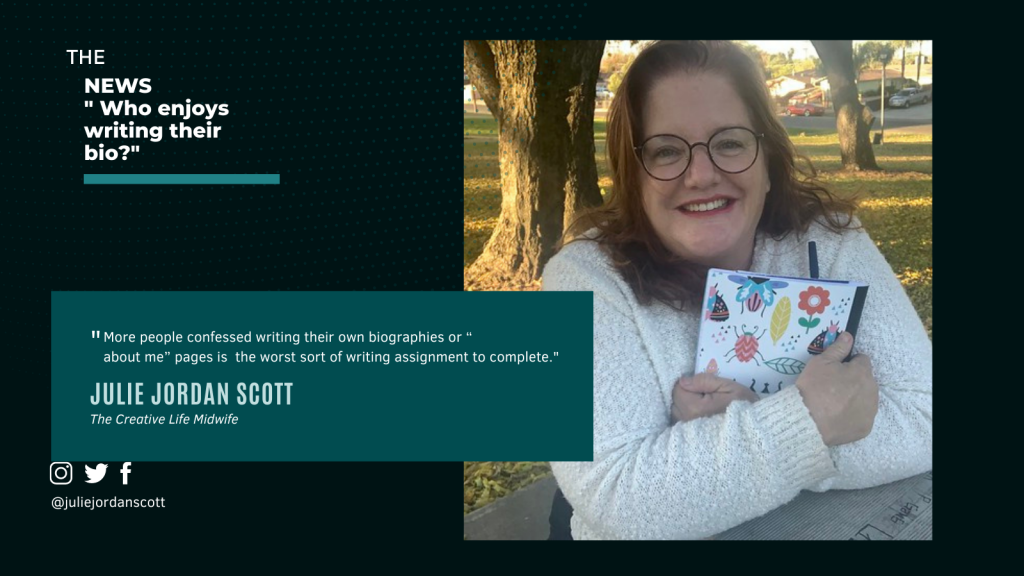 In the Let Our Words Flow Creative Community we recently polled our members and more people confessed writing biographies of all sorts for social media account, for public speaking introductions, for event programs, for blurbs on the back of books and "about me" pages is the worst sort of writing assignment to complete.
I decided to try a simple template to write a simple bio to introduce myself to new people here at my blog. When you're done reading, I would love if you would share one thing we have in common from what you have read here.
Results from a Bio Writing template:
Julie JordanScott is an experienced writer, a creative life coach and an award winning storyteller and actress. Driven by a desire to leave her community and the world better than how she found it, she takes pride in providing the best personal development and writing courses possible.
As a writer, her goals include completing her two current book projects and continuing to build up the people in the Let Our Words Flow Creative Community, a private facebook group. Her work has been on both the New York Times Best Sellers list and the Amazon Best Sellers list.
As a creative life coach, her goal is to continue offering life altering courses to help people break through their blocks of belief and create books, blogs and social media content that will not only benefit their clients, it will also build a better world.
Julie has also been recognized for her commitment to the arts community in Bakersfield, California and special education departments throughout California. She has worked with students learning English from across the world as well as with refugees.
What makes an expert?
Her expertise expands to blogging, social media and livestreaming. (Note to readers: the expertise is made from experience, words crafted, livestreaming from know how. All of these came from time invested and practice.)
She started blogging in 2004 – and prior to this she had several newsletters (then called Ezines) with more than 15,000 subscribers.
Her three children can each do a fine impression of Julie lapsing from "mom at home Julie" to "Julie Creative Entrepreneur makes a live stream video or talks to students in her zoom courses!"
Information, Edutainment and Connection
I tried to include enough information in this bio so that everyone who visits will be able to find some way we may connect. I attempted to be interesting, to provide crucial information and hopefully hold their attention so that they will keep reading.
Please comment so I may get to know you better, too. Which part of this introduction did you connect with the most?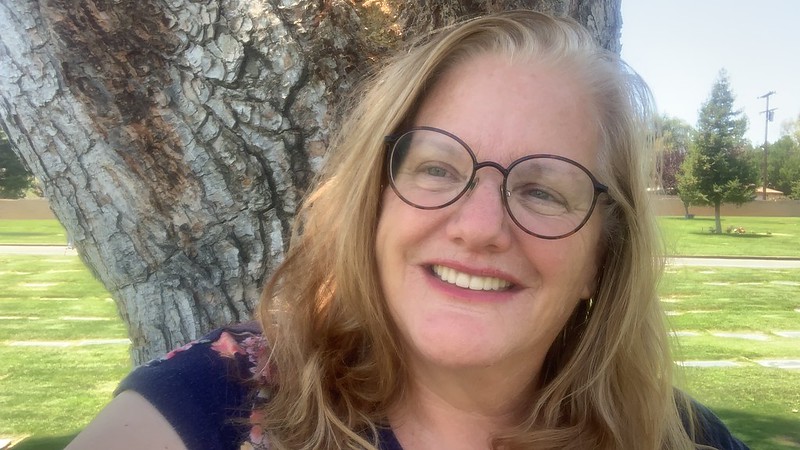 Julie JordanScott is a multipassionate creative who delights in inviting others into their own fullhearted, artistic experience via her creativity coaching individually or in groups, courses and workshops. To receive inspiring content and videos weekly and find out more about Coaching, Courses, Challenges and what's going on in the Creative Life Midwife world? Subscribe here:
Follow on Instagram to Watch IGTV exclusive videos, stories and posts about writing and the creative process.
Let our Words Flow Writing Community: the only one missing is you! Join us in the Private Writing Group by clicking here.