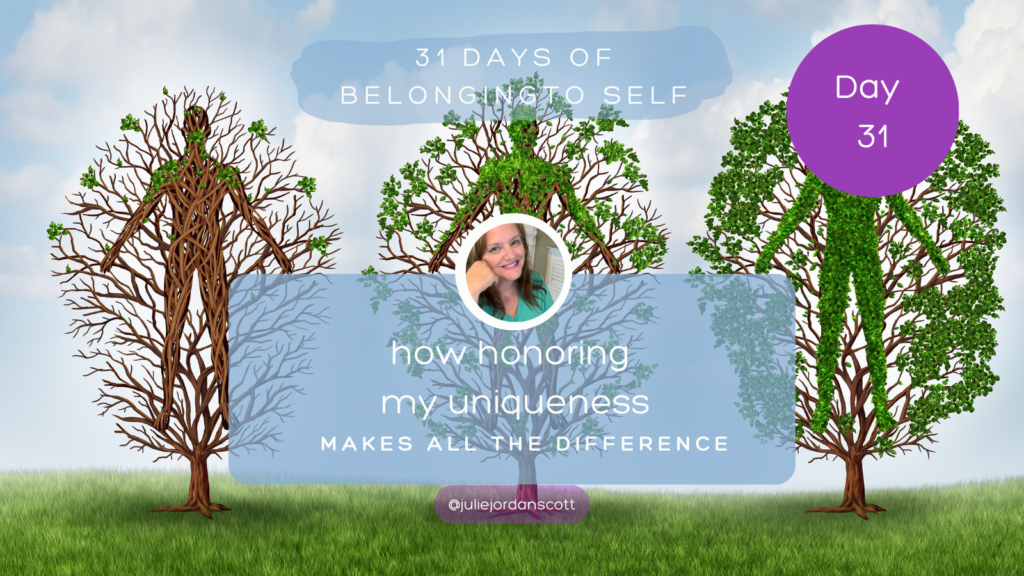 I have been wading around the shallow waters of (self) belonging for the last few days due to – not surprisingly – due to what felt like a piercing of my shield (maybe better seen as a cushion, safe space, another word) of my sacred internal safe space.
I don't feel the need to write the specifics here, but I was thrown by what happened and had the privilege of expressing my emotions with depth and had support to restore myself.
Another metaphor, from the poem "Wild Geese" by Mary Oliver, "the soft animal of my body" needed to go back into my cave and gently, quietly lick my wounds in a familiar, anonymous setting.
A bit of a setback and a bigger space of deeper healing because I allowed myself to feel what needed to be felt, to speak what needed to be spoken and perhaps most important, I allowed myself to receive the gift of belonging from my sister – even when the message I was pushing back on and stumbling along the way was translated through past experiences and the tapes that have played in my mind for years that rang out "you are wrong, you ruined everything, you are unworthy, you are a problem, you don't belong" which historically brought me to my dank, dungeon exile, empty of the nurturing tools of love and reassurance.
I can still hear my sister's light laughter when I recognized she reached out to protect me, to be with me in what had become my danger zone.
I'm not accustomed to being protected. I am grateful she did as it helped me stay in the cave longer and use tools that before would vaporize after an attack rather than become completely numb and unable to access my self-nurturing tools at all.
I realize as I continue to process – my acceptance of protection and taking my time before jumping back into the public sharing is also an example of (self) belonging.
During these last 61 days of 2023, I am getting closer to understanding how to express and live from a space of (self) belonging. What a heart felt victory!
How do you connect with the concepts I'm sharing here in this rough, raw draft?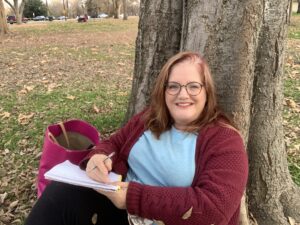 Julie JordanScott is a Creative Life Coach, an award-winning storyteller, actor and poet whose photos and mixed media art graces the walls of collectors across the United States. Her writing has appeared on the New York Times Best Sellers List, the Amazon best sellers list and on American Greetings Holiday cards (and other greeting cards). She currently lives in a manse in Sussex, NJ, where she has recently finished her most recent book project, hugging trees daily and enjoys having random inspirational conversations with strangers.
Follow on Instagram to Watch exclusive reels, videos, stories and posts about writing and the creative process.
Let our Words Flow Writing Community: the only one missing is you! Join us in the Private Writing Group