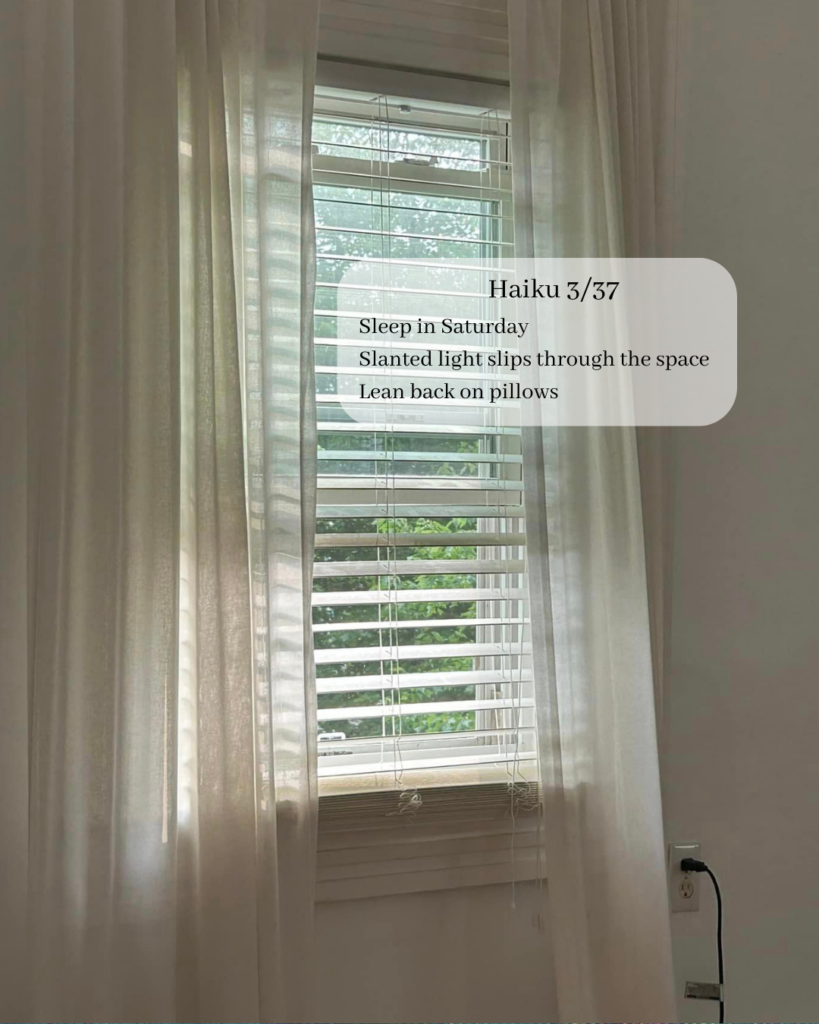 Haiku 3/37
Sleep in Saturday
Slanted light slips through the space
Lean back on pillows
———–
I woke up at 7:05 on Saturday morning, which for me is luxurious. Most mornings I'm happily working in my office downstairs by now, often co-working with someone in Europe at this time of day.
Yesterday I completed the final section of the book during a co-working session with a woman named Sara. I co-work with two different Saras.
This Sara works in tech and her tasks are often in sharp contrast to mine. All I knew was I was very close to finishing and needed one more session to hopefully complete these last revisions.
I scheduled a co-working session based on who was available among the people I knew (I know this makes zero sense to people who don't use focusmate but I have a list of favorite people. Lately I have perused my favorites and chosen from then instead of being assigned to random co-working partners.)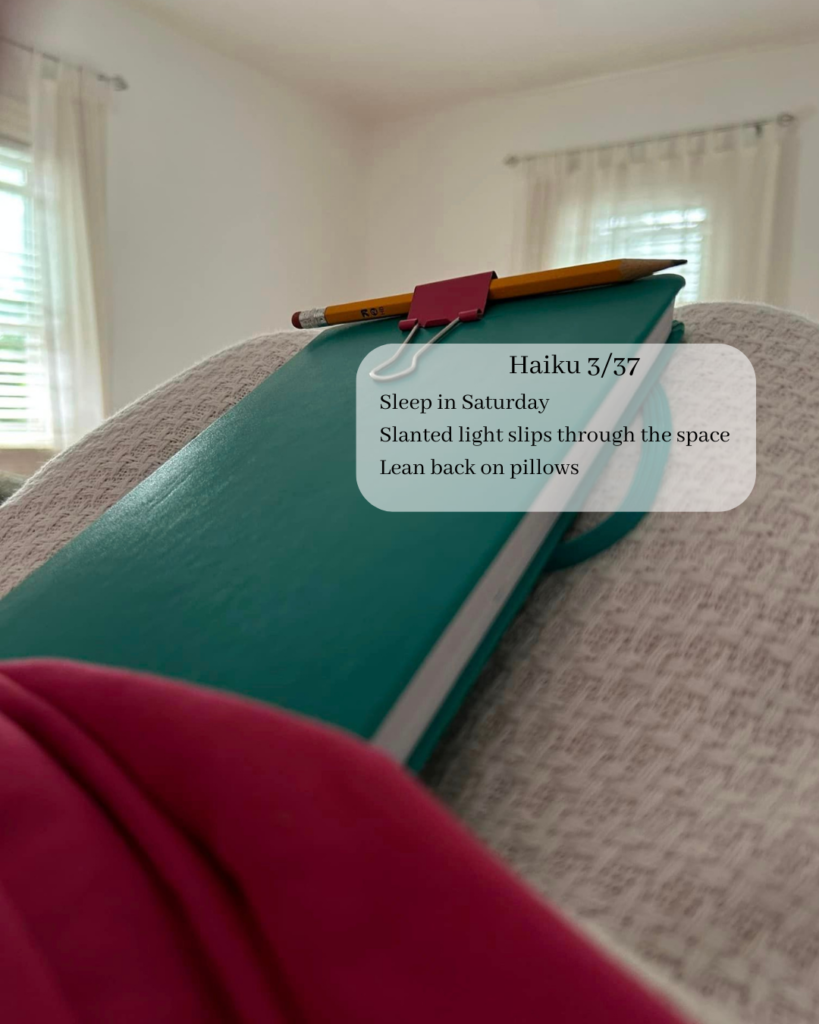 It was a completely ordinary and beautiful and fulfilling and remarkable 25 minute session.
Now the next phase begins on the way to getting this book on its way to "the world".
This morning as I leaned back onto the pillows I had carefully arranged before journaling and meditating, I saw the light come into the window and I felt that same feeling as when I reported to Sara "I finished the conclusion. The book is done."
Ordinary excitement from deep inside.
Another day is here. I am here. You are here.
All is well.
Happy July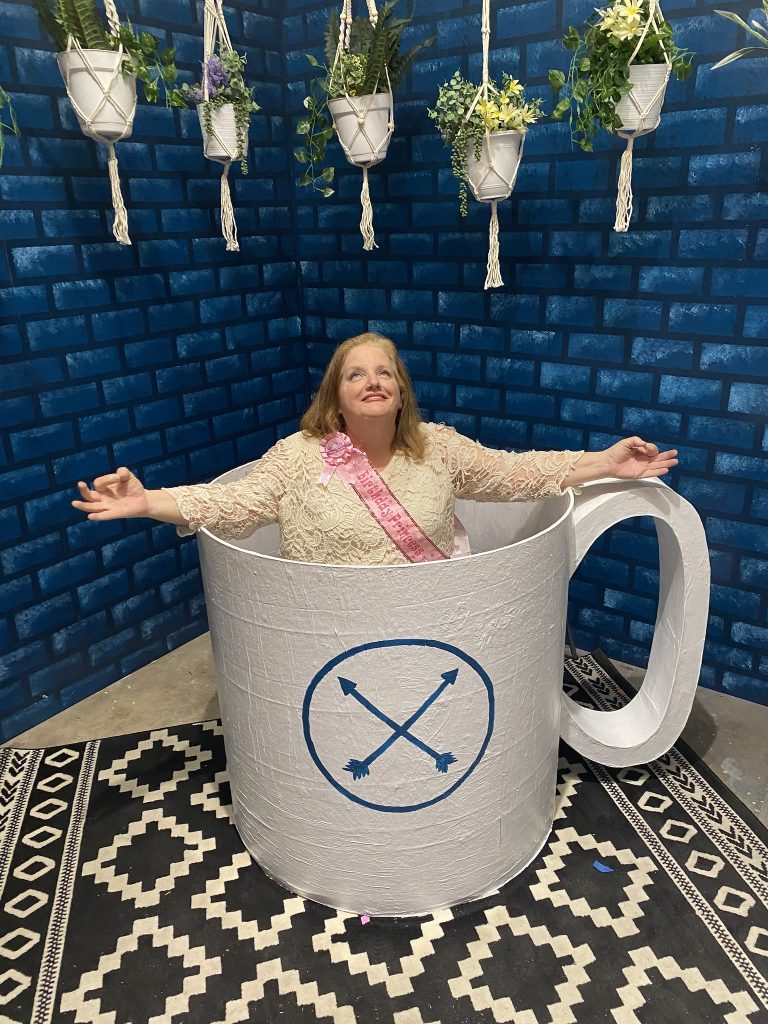 Julie JordanScott is a Creative Life Coach, an award-winning storyteller, actor and poet whose photos and mixed media art graces the walls of collectors across the United States. Her writing has appeared on the New York Times Best Sellers List, the Amazon best sellers list and on American Greetings Holiday cards (and other greeting cards). She currently lives in a manse in Sussex, NJ, where she is working on finishing her most recent book project, hugging trees daily and enjoys having random inspirational conversations with strangers.
Follow on Instagram to Watch IGTV exclusive videos, stories and posts about writing and the creative process.
Let our Words Flow Writing Community: the only one missing is you! Join us in the Private Writing Group by clicking here.