I didn't feel like writing today. I am tired and more than a little bit grumpy AND I knew if I showed up at the page, anyway, something would happen.
I took a prompt from a community I am in and used it differently than expected. I don't know why I felt like writing some very short fiction, but I did. From writing fiction, a memory of early childhood popped up wanting to be heard.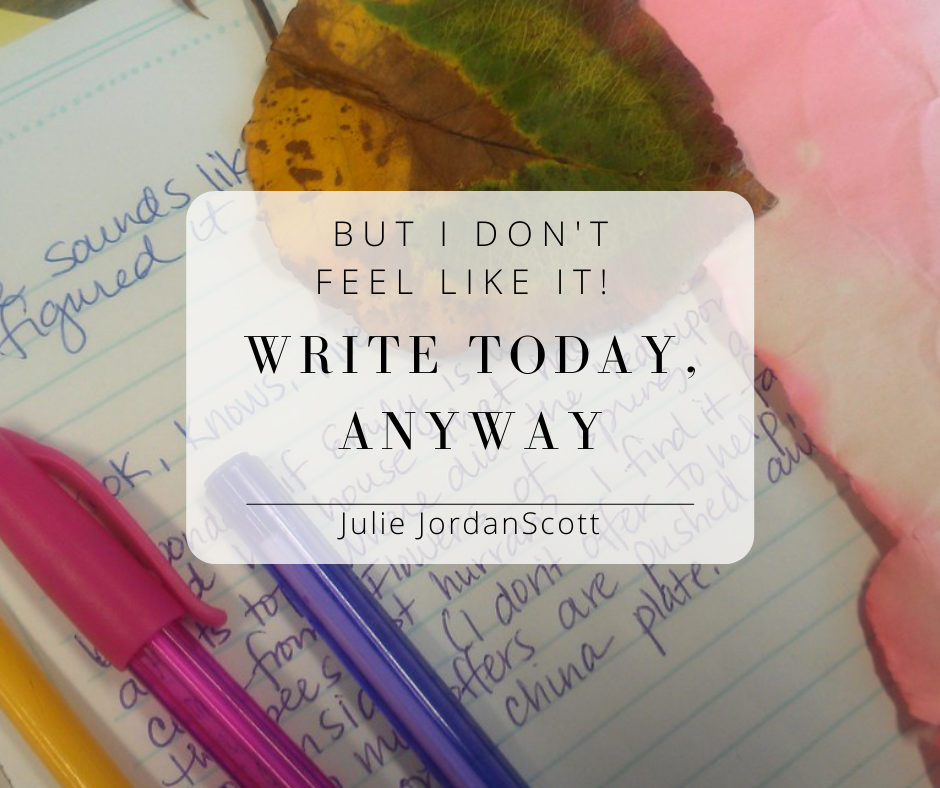 Show up at the page consistently and writing magic will happen.
I went from not wanting to write to having an a-ha simply because I showed up (even though I didn't want to show up and write.)
I know not everyone agrees with the belief if you show up at the page everyday, your writing will improve. I believe some writing every day is better than no writing, anyday.
There is gold dust in this advice for me – is there any for you? Here are the steps I took on this day when I didn't feel like writing.
Step One: Write Very Short Fiction Vignette
Laura felt herself shift slightly in her seat, not consciously meaning to shake off the nagging anxiety as she looked at Maureen's instagram worthy kitchen. The simple act of pouring a cup of coffee was an artform to Maureen. She didn't mean to make Laura feel anything but welcome.
"I have loved being here in Salem since Tom and I arrived last Spring," bubbled Maureen, her words as effervescent as her kitchen decor. "I joined the women's book club and the progressive dinner we have every month, are you interested to join us?"
Laura opened her mouth to respond but before she could say anything, Maureen continued speaking, "There's no need for you to feel out of place. We don't have many single women in the neighborhood… unless you count Barbara… and she is around eighty-years-old, after all, and a widow but she still sets an incredible table and bakes brownies like nobody's business!"
Maureen made excellent coffee, dressed beautifully and seemed to be lonelier than she appeared, but Laura wasn't sure coming over here was such a good idea. She sipped her coffee, attempting to look dainty and interested in the conversational monologue.
"We read "Little Fires Everywhere" last month. One of the primary characters was single and an artist, like you!" Maureen laughed.
"I loved 'Little Fires,' too." she answered. "The Hulu series terrified me, though."
Maureen's neck stiffened and her eyebrows knit together. "Oh, I don't watch much TV. Tom and I prefer reading or playing board games in the evening."
Laura took a larger gulp of coffee and stopped hiding her awkwardness. Now is the time, she decided, to stop being herself and embody one of her more bubbly, Stepford Wives-like characters from her best selling cozy mystery series, "Crab Apple Cove Coffee Shop Girls"
"Really? Me, too! Do you like puzzles?"
This lightened Maureen's face right back into her happy hostess mode and the rest of the afternoon was an uneventful coo-and-awww party about the wonders of how to nurture a relationship with one's accountant husband.
At least Laura walked away with a new character sketch for her next novel. When Maureen said goodbye she was convinced she had made a life-long friend.
Step 2: Write a Vignette from your life: a mini-memoir
It's surprising the memories that rise to the surface through visual imagery and storytelling. When I saw this image I wanted to replicate it in my world at first. Being new to Sussex, I have yet to make any "meet me for coffee" friends – though I trust I will soon.
I remembered as I wrote the fiction vignette how when I was a little girl, my mother was in the Junior League. Oftentimes the children who weren't in school yet would tag along to the morning coffee meetings where the ladies would discuss their projects.
I think they were doing some sort of entertainment and my mother brought a bling-bling headband that wasn't quite fancy enough for the character who became Maureen in the story. I remember even as a pre-schooler I realized my mother was hurt and felt less-than under the eyes of her fellow Junior-Leaguer.
Shauna Niequist said, "True hospitality is when people leave feeling better about themselves and not better about you."
Neither the woman from nearly six decades ago did this for my mother nor did Maureen do this for Laura, even though Laura walked away with a new character sketch!
Step 3: Add some bonuses, like an engagement question and a video:
How can your events be more hospitable to those who attend, even if it is a simple cup of coffee one-on-one in a coffee shop or working with other women at a holiday fundraising event?
You might notice I even used the same graphic for the video cover and the featured image for this blog post. In less than an hour and a half, I have content I may reuse and repurpose – and made a good use of time on a day when I "didn't feel like it".
Below the video, you can see a place to join the Writing Group I mention in the video – a space where you may also receive writing prompts and community, the Let Our Words Flow Creative Community. I hope you will join us!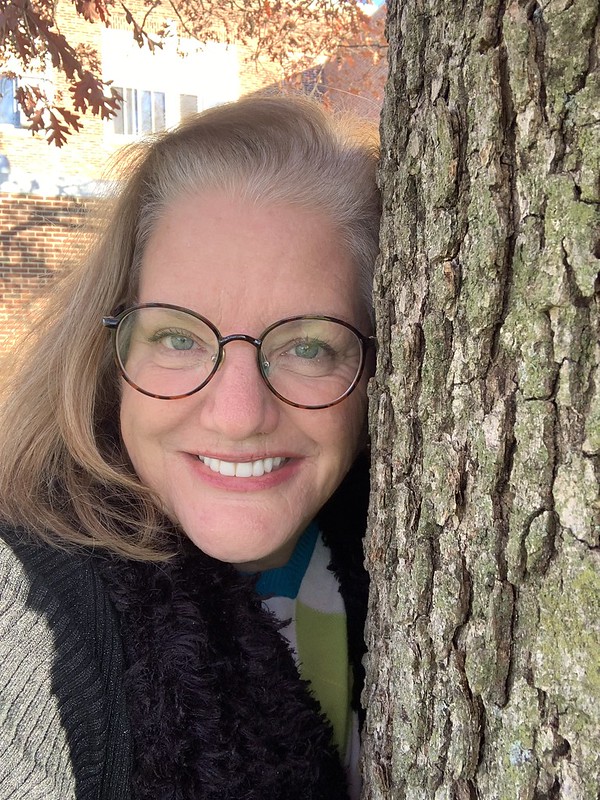 Julie JordanScott is a Creative Life Coach, an award-winning storyteller, actor and poet whose photos and mixed media art graces the walls of collectors across the United States. Her writing has appeared on the New York Times Best Sellers List, the Amazon best sellers list and on American Greetings Holiday cards (and other greeting cards). She currently lives in a manse in Sussex, NJ, where she is working on finishing her most recent book project, hugging trees daily and enjoys having random inspirational conversations with strangers.
Follow on Instagram to Watch IGTV exclusive videos, stories and posts about writing and the creative process.
Let our Words Flow Writing Community: the only one missing is you! Join us in the Private Writing Group by clicking here.