Are you ready to feel increased joy daily? Imagine what it would feel like – and the impact it would have in your life, your work, your community, your family and more – if you felt the exhilaration of increased radical joy, everyday?
Let's go on a brief adventure to find out how you may experience radical joy every day through daily consistency.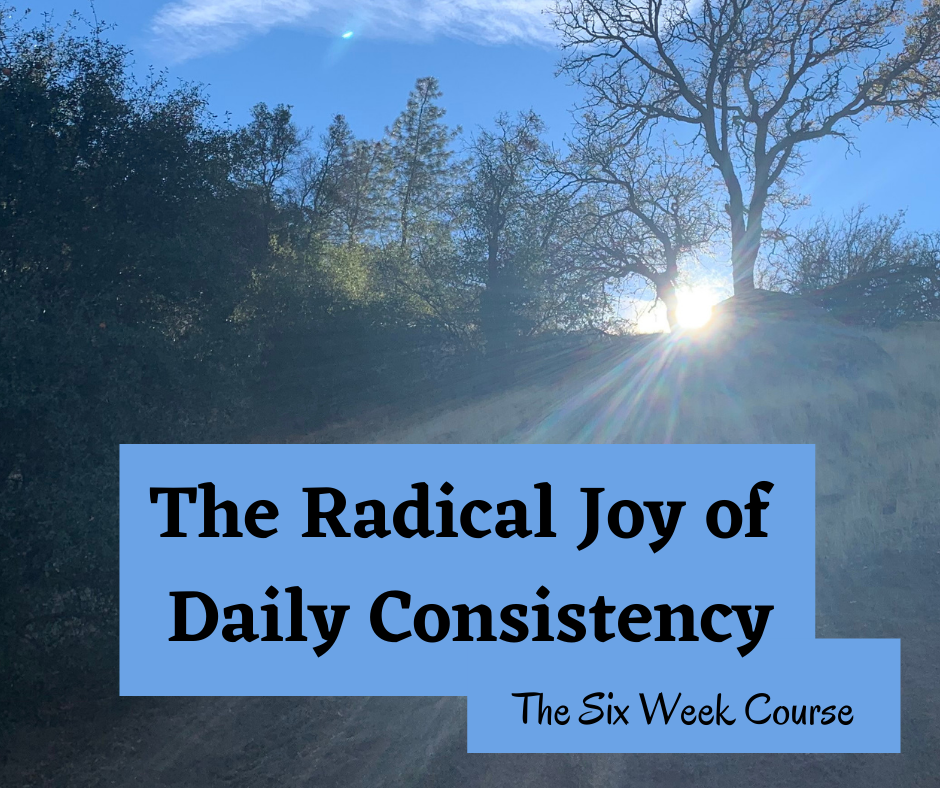 At the end of 2019, I was in a space where my primary feelings were numb and hopeless. For a person whose primary identifiers are passion, inspiration and creativity, this way of feeling was very unfamiliar and unpleasant. I wasn't sure what to do about it plus I was also a bit ashamed that I felt this way.
Forward to now, the end of 2020, I see people sitting in two different places: those who are excited to throw 2020 into the history and excited to start something new and others whose emotions mirror what mine were last year: numb, hopeless, and a lot of other not-so-constructive thoughts.
We have been through a lot in 2020, even if not directly – the energy that surrounds many of us has left us feeling wobbly and off course or at best, we don't feel like ourselves because so much has changed around us.
Little did I know when I started my personal passion project at the end of 2019 it would teach me something similar might be the balm people would be seeking now. I started this project because of that tiny voice inside of me nudging me to help myself.
I knew I couldn't continue the way I was and expect anything to change.
What if one small shift, consistently taken, even in an action that takes just minutes has the power to create an increased joy in your life?
Imagine if this radical joy stretched out to positively impact the lives of many?
What if this one small shift was so easy to you, it almost didn't feel like a shift at all, it felt like a natural unnoticed activity like breathing or your hair growing or watching your favorite tv show?
What if after consciously creating within this shift for a week, a month, a season, you realize it is more than just a shift, the radical joy you feel becomes a gift and a blessing – and its purpose and mission spans a much wider reach than you ever would have dreamed or expected when you began?
The Radical Joy of Daily Consistency: ONE SMALL SHIFT Course/program/experience/adventure will guide you through the beginnings of your personal passion project within a community of people who, like you, are seeking to create this energized "feeling better" within them.
This video will share with you how I got started along with some ideas you may use in your own one small shift adventure – and it may look like the originating project and it may be completely different.
Remember, when I started this project: My only goal was to feel better, physically and emotionally,
I hope you will indulge me a moment, to look back before we move forward together. You may, instead, move ahead to the next video which will be placed after "my personal story" is told.
The shift started with one simple question: "What can I do to feel better?"
I was barely awake on my living room couch, quietly gazing at the sunrise, tears running silently down my cheeks. "I have to feel better," I said to myself that morning of December 21, 2019. "I have to feel better."
It had only been two months since death came close to me.
Two months prior I was in the Intensive Care Unit at a local hospital, blood oxygen level so low it didn't register on the device the nurse used to measure it.
My friends and family celebrated when I went home from the hospital after a two week stay because due to sepsis my kidneys failed, my heart did all sorts of wild dances in my chest and my lungs stopped working right, but the reality was my life after hospitalization at home was in some ways worse.
I sat in a recliner, looking at the door and talking to no one except my twenty-two daughter Emma who was living with the "barely there" me.
It took me a long time to use my computer to write and I had no interest in my notebook and pen. Malaise and depression were deep and I didn't have any motivation to change my current situation.
That late December morning I woke up on my couch crying with the sunrise and longing to feel better. There were no decorations for the holidays, no tree, no lights, no gifts. I was hours away from getting on a plane to fly across the country to spend the holiday with my daughter and son-in-law.
I knew something needed to change.
I had to do something differently or I was afraid I would spend the rest of whatever I had left of life in this recliner, looking at the doorway and going nowhere.
One of my regular hospital activities was sharing daily gratitudes on facebook, even though in the years before I hadn't been posting there much. Still lying on my couch, I admired the sunrise and started taking photos. I leaned back and decided to post a photo to facebook and like more than a decade ago, I posted a short poem describing what I saw.
No one seemed to care much about those early haiku I posted, but I felt better.
The next day, I wrote another short poem – a haiku form poem and took another picture. On the third day, I did the same thing and from then on, even while traveling – I wrote a haiku, took a picture of my inspiration and posted it on facebook.
I decided I would write for all of 2020 and into the New Year of 2021. It was a lengthy time goal, but the daily attention was minimal. It was the small daily bite of creativity coupled with the long term commitment that helped me make the decision.
I chose to give myself the guideline of morning – before noon – sharing of the photo and poem. I wasn't being in any way legalistic with myself, I was being loving and compassionate. I knew this simple daily practice was powerful.
After all, one of my heroes is poet Mary Oliver who wrote this poem:
Instructions for Living a Life:
Pay attention.
Be astonished.
Tell about it.
In the One Small Shift experience, we call our process:
Wake up. Witness. Weave. (Repeat)
This is what I was doing with my simple haiku that first week. Even when I was cranky or out-of-breath or angry, I wrote three lines of poetry, took a quick imperfect photo and posted it on facebook.
When I look back at the first facebook folder I made to organize my haiku I didn't even call it haiku, I called it morning poetry.
What has happened as a result of this small, seemingly significant daily practice?
An increase in self-trust, something I have lacked for a long time.
A never ending flow of content ideas to feed my creative life coaching business social media accounts
Increased engagement with the world around me. Over time, I started noticing much around me (the "paying attention" part Mary Oliver suggested) that until this practice, went unnoticed to me.
Expansion into trying other new goals, some of which I've held onto, some of which I have let go of – AND I have the additional blessing of knowing I tried.
Countless conversations about the haiku art form, the photos, the feelings, the experiences of haiku-life.
Magnetism of consistency (a phrase I just made up) meant others who paid attention to what I was doing started writing haiku, taking photos, looking at life more deeply, more closely and with more wonder. People I touched began creating their own ripples into their world. This is something I never imagined and perhaps fills my heart the most. My simple desire to feel better and my daily devotion to creative practice has helped other people feel better, even during the trying times we have experienced together in 2020.
I have the joy of completing something every single day. A poem. And I have a built in audience. And now I have a book series in the works.
I feel fantastic, better than I have in years. This feeling better is priceless. Absolutely priceless.
I didn't know this practice – this one small shift – would be my companion during a time of quarantine and a pandemic and everything else attached to 2020. Social unrest, divides between many of the people I love, the inability to travel, the diagnoses of friends, family members and deaths of others.
The institutionalized grief – the failed economy and so much more.
When I started writing haiku, I didn't know what the word "pandemic" meant. I thought "quarantine" was of the Dickinsean era, impossible in our modern age.
Fact is, we don't know what tomorrow brings outside of our saying yes to ourselves – and having one small shift to guide us, all that stuff "out there" becomes a lot less important.
Here are the nuts and bolts of what is in the One Small Shift Course (program/experience)
What happens in the program?
7 Live (0ne per week) interactive coaching sessions/interactive workshops using the Zoom platform.
7 weekly fieldwork assignments to make what you're learning tangible as you integrate the lessons into the world
21 Short Video Lessons (3 per week) received via video, email and also posted in the Facebook Community.
Community Discussion available in our Private Facebook Group: part learning and growth lab, part playground, part intensely passionate forum with shared ideas galore.
Spontaneous Facebook Live sessions as intuitively guided
One-on-one coaching and individualized add-ons are available
The community will be ongoing – you may access the material as long as it serves you.
The Zoom sessions will have group coaching exercises, break-out sessions, discussion and follow up on both the weekly fieldwork and how things are going for you.
As 2021 Progresses, there will be additional courses (adventures, experiences, programs) to support our mission of moving forward, with love. In February, we will host our first seven week writing circle which will focus on life writing and blogging.
Life is filled with the surprises, but one definite truth is this:
There is a distinctive, radical joy that comes as a result of daily consistency that elevates simple actions from an item on your to-do list into a daily adventure. Making one small shift: creating something new every day and completing that one small project will make you feel much better than you ever thought.
I imagine you, out there, not feeling so great and yet picking your chin up publicly. I do that a lot myself, actually. I imagine you wondering "What's next?" even as we sit still in the center of many unknowns.
I thought, "If I had the ability to help people feel better even during….. all that happened and stuff we don't know about yet that may happen…. What would it be worth to them, to their families, to their communities?"
This isn't a program to get to a particular outcome by completing it and it WILL make you feel better about whatever projects you are currently working on or that you would LIKE to work on.
This isn't a program for cynical people who don't believe in the potential of others, this is a program for those willing to honestly try something new –
This isn't a program for those who give up easily.
This is a program from people who HAVE given up easily in the past who are ready to practice being stubborn, tenacious and simply want to feel better, more connected – whether they are working at home or teaching their kids at home or are essential workers or retirees.
What you "do" in the rest of your life isn't how we measure your importance. What you aim to create and how we may best support you IS important here.
January 2021/February 2021 Dates and Topics
Monday, January 25, 2021 at 11 am Pacific Standard Time
Session 1: How to Make Your Project Individualized and Inspiring
Monday, February 1, 2021 at 11 am Pacific Standard Time
Session 2: Be Present: Pay Attention – Wake up!
Monday, February 8, 2021 at 11 am Pacific Time
Session 3: Astonishment in the Mundane & the Majestic
Monday, February 15, 2021 at 11 am Pacific Standard Time
Session 4: Topic "Reporting In" – the importance of "Telling About It"
Monday, February 22, 2021 at 11 am Pacific Standard Time
Session 5: Topic When Malaise Comes
Monday, March 1, 2021 at 11 am Pacific Time
Session 6: The Joy of Continuing – One More Step to Momentum
Monday, March 8, 2021 at 11 am Pacific Standard Time
Session 7: Celebrate Your Growth in Radical Consistency
To register for The Radical Joy of Daily Consistency: One Small Shift Course is simple. You can visit the PayPal link below to pay the $49 registration fee (I love 7's. Which is why it is 7 sessions. 7 times 7 equals 49). – Before you do, please watch this short video which explains my thoughts about pricing the course:
To reach me by email to ask questions, please send them to me at [email protected]
To text or call me, I may be reached at 661.444.2735. Please leave me a voice mail message if I don't pick up.
Here is the paypal link to register. Once you make your payment, I will be in contact within 24 hours with information about Coaching Session Zoom information, Facebook Group details and download links. Please add a "note" with your paypal payment if you would like me to reach you via a different email address.
Thank you so much for being a part of this debut group, experiencing One Small Shift starting in January 2021. You are a blessing in my life.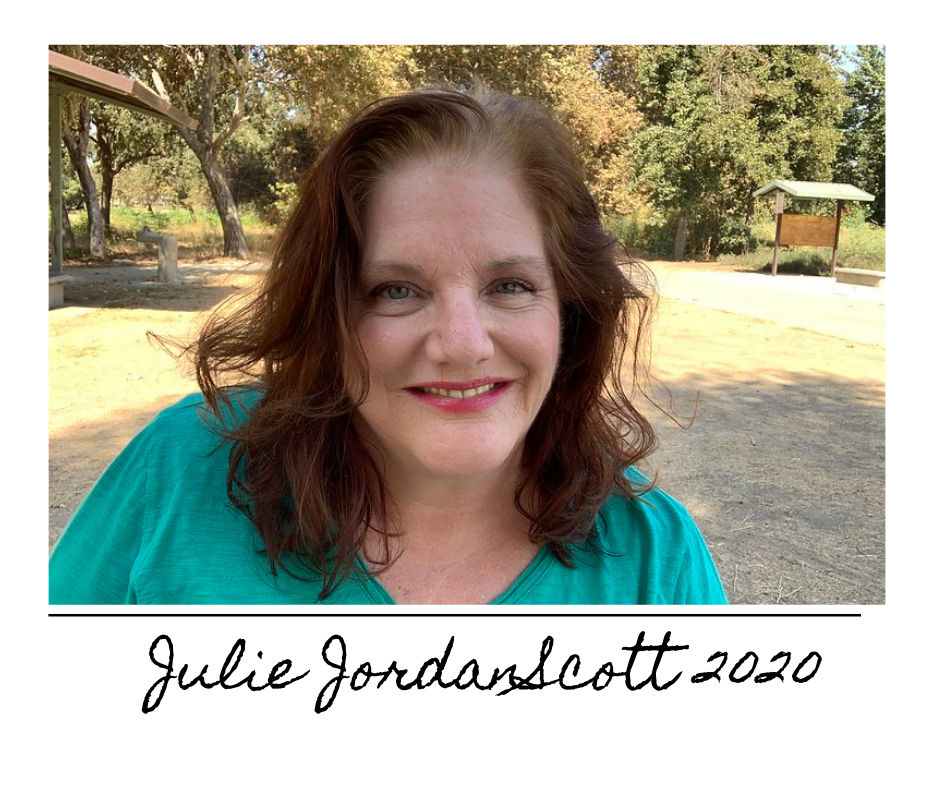 Julie JordanScott started her career as a Life Purpose Coach in 1999. She has worked with people world wide to lead more satisfying, passionate lives. Now she lives in Bakersfield, California in a house too small for quarantine life. She leads discussions on Zoom and is polishing her most recent memoir and some poetry for soon-to-be publication. If you would like her to speak to your group over ZOOM until travel is available again, she would be happy to talk to you at 661.444.2735 about that OR maybe you are looking for a slightly quirky, very open hearted, compassionate and tender Creative Life Coach. She would love to speak with you soon.