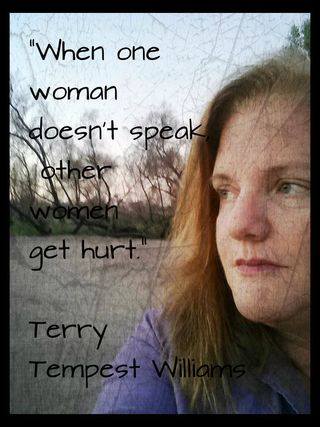 Writing Prompts help us practice taking the best action, even if it feels risky at first. Practice facing the next similar situation by courageously remembering and in effect rewriting "What happened next."
Prompt: Have you had a time when you wish you spoke but didn't and someone got hurt? Share the story.
Two examples:
One friend, I'll call her Maureen, got fired from a job. Another friend, Frank, got promoted to Maureen's job. No one in our friend's group said anything to Maureen about Frank being promoted after she called Frank.
She called me to ask if I knew Frank got the job. I could hear her disappointment that I didn't speak up. She was incredulous, "Why didn't anyone tell me?"
The most common response was we didn't want to hurt Maureen's feelings. None of us thought, "Well, maybe Maureen will find out, anyway – and she will discover we didn't care enough about her to let her know."
Put the Other Person's Desire Above Your Discomfort
More than a year later, Frank had more good luck career-wise. I took a deep breath and called Maureen. "I just wanted you to know… in case. I remember the last time…"
Maureen wasn't upset by Frank's success and she was grateful I remembered and acted differently than I had in the past. It was worth my discomfort and risk-taking.
New Scenario, Familiar Trauma and Trigger
Last week, my coaching client Sharon had a moment when her heart leaped into her throat and wouldn't let go.
She unexpectedly stumbled upon was a disagreement between family members – or rather one family member was mad at another and attempted to drag Sharon in it via a posting on social media.
Internal triggers and memories of years of loneliness and disconnection pulsed each moment Sharon did nothing. The drumming in her ears increased with each moment she did nothing.
Creating a new way out of her panic, she reached out to her closest family member to warn her what she would find the next time she opened her social media account.
"I didn't want you to be hurt by what was said or how I was implicated in the posting."
It was risky. It was scary. Yet Sharon felt instinctively it was better to reach out first. The swollen block in her throat diminished, even though for the next day or so she didn't feel quite right. "How would I feel if I saw that, unprepared for it?"
Terry Tempest Williams wrote, "When one woman doesn't speak, other women get hurt."
Be devoted to being the one to prevent other women from getting hurt.
More Writing Prompt Variations to Use:
"When one woman doesn't speak, other women get hurt."
Terry Tempest Williams
To create a neutral gender phrasing, simply insert "person" and "people"
Questions:
Have you had a time when you wish you spoke but didn't and someone got hurt? Share the story.
Have you been hurt when someone didn't speak up for you when you couldn't? Tell the story.
What are some things you can do in your life now to build community between yourself and other people?
Lists: Make a list of 1 to 10 things you would like to be forgiven for by someone else.
Make a list of 1 to 10 things for which you would like to forgive other people.
Bonus: Take action. Write a note of forgiveness to one of the people you want to forgive. Write a note of apology and request permission from those you have hurt.
Traditional Writing Prompts:
I remember when I spoke up and….
I remember when I didn't speak up and….
# # # #There are no rights and wrongs as to following the prompts here. There is only showing up for your life and your creativity and using what inspires you to fulfill your dreams, passion and purpose.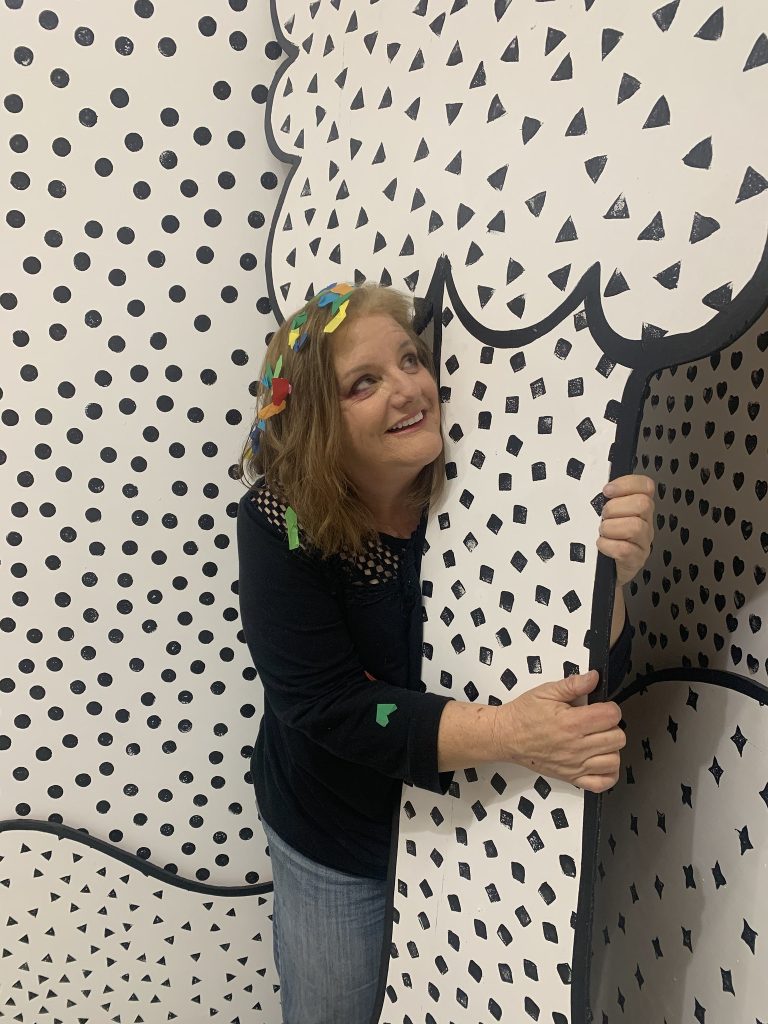 Julie JordanScott is a Creative Life Coach, an award-winning storyteller, actor and poet whose photos and mixed media art graces the walls of collectors across the United States. Her writing has appeared on the New York Times Best Sellers List, the Amazon best sellers list and on American Greetings Holiday cards (and other greeting cards). She currently lives in a manse in Sussex, NJ, where she is working on finishing her most recent book project, hugging trees daily and enjoys having random inspirational conversations with strangers.
Follow on Instagram to Watch IGTV exclusive videos, stories and posts about writing and the creative process.
Let our Words Flow Writing Community: the only one missing is you! Join us in the Private Writing Group by clicking here.