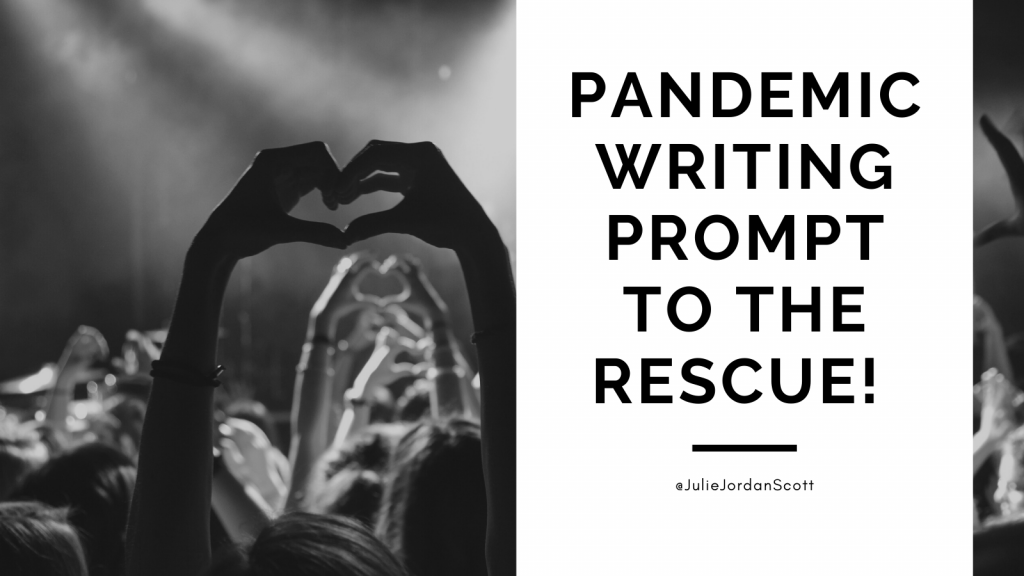 Like many, I have had to get used to having my entire family underfoot during this pandemic. It used to be I would have complete days to myself to work on my business and create courses, content and sometimes even write for pure pleasure.
These days, I have gotten grumpier and less fun to be around.
Today, I was ready to give up until I decided to use one of my own writing prompts to figure out how to stay focused and purposeful.
You can do the same thing.
How can you be more focused, even when circumstances are less than optimal?
Here's what happened for me: I looked back toward a writing prompt I wrote last week for my coaching clients. I knew it would work!
It started with a quote from poet Muriel Rukeyser that went like this.
"In time of crisis, we summon up our strength. Then, if we are lucky, we are able to call every resource, every forgotten image that can leap to our quickening, every memory that can make us know our power. And this luck is more than it seems to be: it depends on the long preparation of the self to be used."
From that quote came this prompt: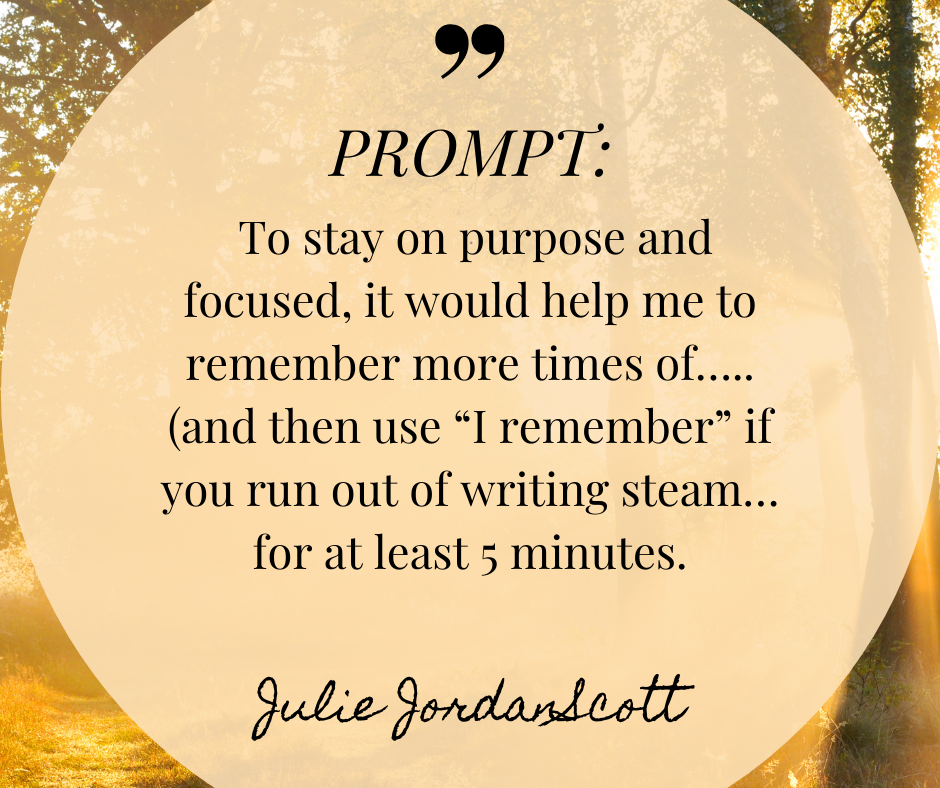 Here's what I wrote in 5 minutes:
I remember as early as middle school when I sat in the back of the room typing away at a typewriter, banging on and on about my passion for music. There I was on a manual typewriter with the clanging return bell and my wild push back with my left hand – music, music, music.
I remember earlier, actually, in elementary school, we had a box for our student newspaper. One day I sat and wrote poem after poem after poem about my classmates. I would write one and submit, write another one and submit, write another and submit.
It was exhilarating.
Back then noise didn't bother me. In fact as an adult I would spend Sunday mornings in sports bars, writing, while my children were at church. I loved church but I loved writing freely, even in loud bars, more.
So why is it right now I can't seem to get writing done when it is too noisy in my house, which is where we all are given this pandemic?
It may be because here in the house I am responsible. If something happens, I am the one who feels compelled to jump up and "make everything better."
I am the "go to for instant solutions." I am the guide, the champion, the always willing to wake up out of a solid rest in case of a crisis because for Mommies there really isn't much of a rest.
5 minutes of writing yields results
From there came possible mindset solutions that invited me to take different actions in the future:
Solution?
Give myself a break for continuing to do my work in the world. Trust everyone here can take care of themselves in case of a crisis, big or small.
In fact, each person in this house will be a better human if I sit back, do my work, and be more grounded in my own mission than constantly worrying about theirs. Figure out the noise canceling headset.
I am now free to choose to have a strong, focused week because our audiences are out there, wondering where to find their next inspiration.
After all, during this time, what do we know, most of all?
We have the power to look within and find solutions there, even with limitations other people have chosen on our behalf.
We are strong and powerful in all circumstances.
We can do this, whatever this particular "hard thing" may be!
Let's have a productive, focused week. If necessary, return to this rescue writing prompt. Heal those negative, naysaying energies.
Find a supportive creative writing community in our private facebook group
How would your writing productivity change if you received varied, niche driven writing prompts daily – also fiction, poetry, entrepreneur, copy writing and video prompts are offered, join the Private Word-Love Writing Community on Facebook by clicking here.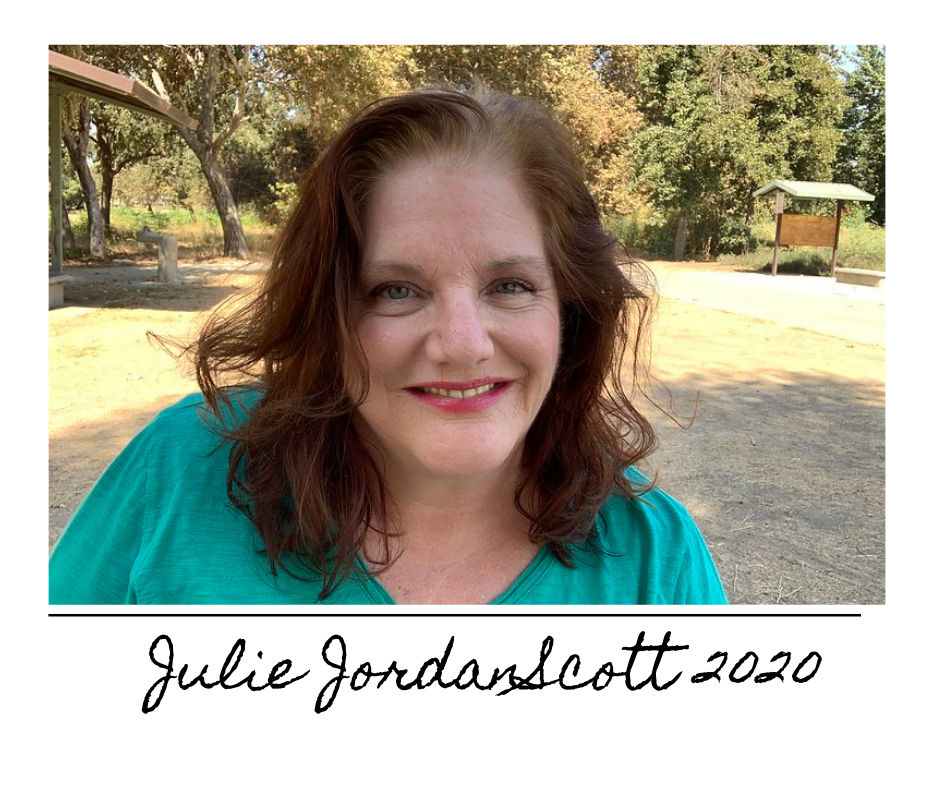 Julie JordanScott lives in Bakersfield, California in a house too small for quarantine life. She leads discussions on Zoom and is polishing her most recent memoir and some poetry for soon-to-be publication. If you would like her to speak to your group over ZOOM until travel is available again, she would be happy to talk to you about that OR maybe you are looking for a slightly quirky, very open hearted, compassionate and tender Creative Life Coach. She would love to speak with you soon.