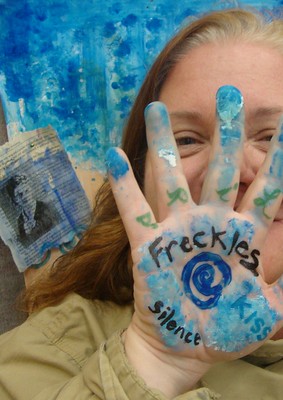 Because I am an artist, I have a lot of friends and coaching clients who are also artists – and many of my creative friends have an aversion to setting goals. While I know this is true in other fields, I must confess in my informal research from years of working with people on reaching their goals and fulfilling their hopes and dreams, we turn away from naming and claiming our goals for several reasons:
We are afraid to speak our goals because if we speak them and we don't achieve them, we convince ourselves this will mean we failed. It doesn't mean we failed at all. If our goals don't work out exactly as we planned means your results were different than expected. You got feedback. You experimented. You won!
We are embarrassed about where we are or by what we want. People won't understand us, won't want to spend time with us anymore and worst, will judge us, abandon us and no longer associate with us. I can tell you, some of my wacky goals have helped me immeasurably in the "I don't want to get tangled up in other people's opinions" categories, so if I want to set and work toward a goal of leaving 100 pennies in random places for people to find, pick up and feel happier because of it – you and others may think I am incorrigibly silly. And that's ok.
We don't believe we can achieve the goal anyway so… while the heart-call is there, the energy isn't so we ignore it. Ignoring or denial is among the most dangerous actions to take. This is where block begins to build. When we resist the desire and pile up lots of over-thinking, underappreciative energy on top of the overthinking, the mindclutter can translate into life clutter. Even taking micro-actions will keep energy flowing and will help you gain evidence that you CAN begin and you CAN move forward.
Even if it is just for this week, try this exercise as an experiment.
If you feel doubt seeping into your thoughts, consider this wisdom from Eckhart Tolle, best selling author and thought leader who wrote, "When the basis for your actions is inner alignment with the present moment, your actions become empowered by the intelligence of life itself."
We gain clarity when we write without editing, judgment or forethought. Our inner wisdom is given room to roam. We can explore what we truly want without letting other people or our own negative thoughts get in the way of becoming energized and empowered to move forward.
Write using a stream-of-consciousness or free flow,journaling style for five minutes following the framework in the prompt:
First free flow write or journal for up to five minutes using the prompt:
This week I want – and consider what you want to feel, what you want to achieve, who you want to connect with, what you want to let go.
Build on what you want by creating a connection with
This week I intend: and base your intentions on what you discovered from writing about what you want.
How often are our intentions the same thing we have automatically been speaking for weeks, months or a season but not related to our heart's call? 
Using journaling as a tool of clarification will help you align your desire with your intention and then tie back together with what actions you will choose to take in the final prompt:
This week I will choose….which is where our goals, intentions, and vision takes form. You can want something for years or decades but if you do not set intentions and goals and move forward with love through action, you will more than likely find yourself ten years in the future in a very similar place now to where you were when you started.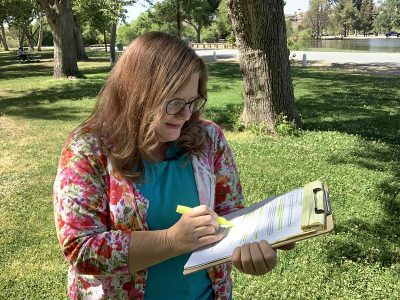 Julie JordanScott is a multipassionate creative who delights in inviting others into their own fullhearted, artistic experience via her creativity coaching individually or in groups, courses and workshops. To receive inspiring content and videos weekly and find out more about Coaching, Courses, Challenges and what's going on in the Creative Life Midwife world? Subscribe here:
Follow on Instagram to Watch IGTV exclusive videos, stories and posts about writing and the creative process.
Let our Words Flow Writing Community: the only one missing is you! Join us in the Private Writing Group by clicking here.