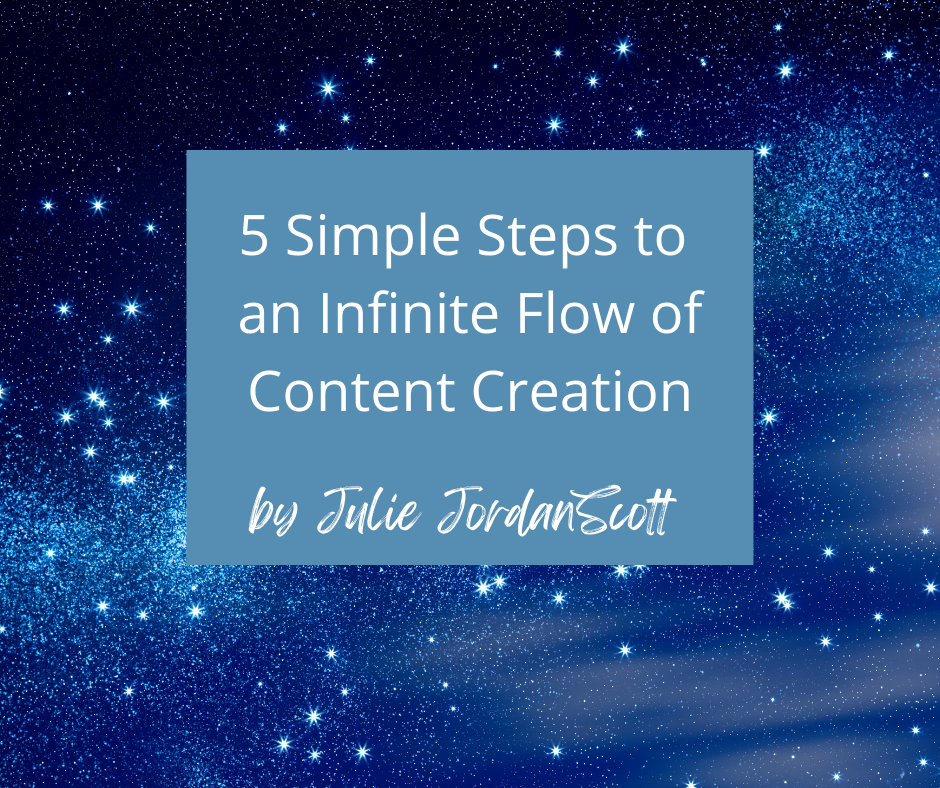 This simple 5 step or less technique may become your best way to create consistently good content you are proud to publish.
Start an evening or end-of-the-work-day writing practice. It is a simple and meaningful formula that will fill your content with helpful, interesting stories/information/transformations.
Write a question, by hand, in a small notebook. This question may be something you are struggling with and/or what your clients/subscribers struggle with, too.
After you write the question, note three to five gratitudes, in writing, in the same small notebook. Experiment with re-writing the question in a slightly different way after writing your gratitudes.
Within an hour of waking or arrival in your workspace, pull out the notebook and write for five minutes in response to the question. If you get stuck or writing stalls – which is rare because your subconscious mind has literally doing your creative work all night long for you – write about your gratitudes as a back up plan.
Bonus: Add your question to a closing thought of the work day or conversation before you sleep. Post the question on social media before the end of the day or before bedtime. If you have a partner, ask them what they think about the question. Fall asleep with a healthy curiosity.
Wake up with content ready to go. When you tap "publish" you will be proud.
Try this as an experiment for at least three to five consecutive days. Please come back and let me know how it goes for you.
If you already have a writing practice, see how this might augment what you are doing now. Tell me about it in the comments.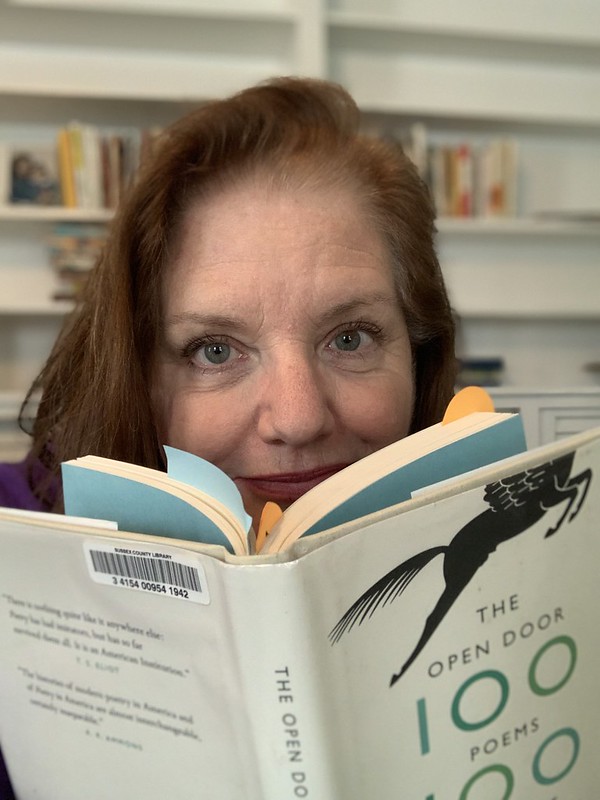 Julie JordanScott is a Creative Life Coach, an award-winning storyteller, actor and poet whose photos and mixed media art graces the walls of collectors across the United States. Her writing has appeared on the New York Times Best Sellers List, the Amazon best sellers list and on American Greetings Holiday cards (and other greeting cards). She currently lives in a manse in Sussex, NJ, where she is working on finishing her most recent book project, hugging trees daily and enjoys having random inspirational conversations with strangers.
Follow on Instagram to Watch IGTV exclusive videos, stories and posts about writing and the creative process.
Let our Words Flow Writing Community: the only one missing is you! Join us in the Private Writing Group by clicking here.