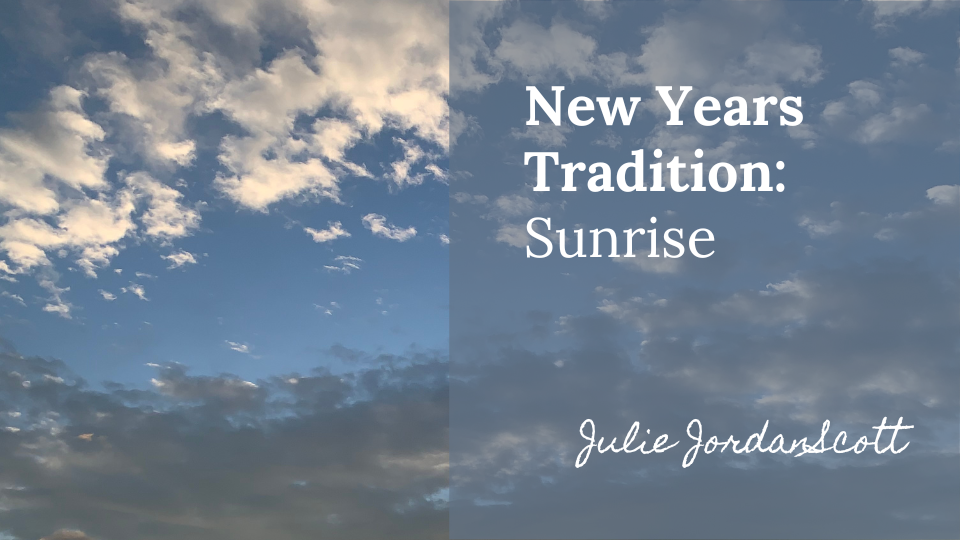 My tradition of watching sunrise on New Year's Day began twenty years ago today. 
On that day it seemed sort of extreme: Mom of little children, cavorting in the earliest light of the sun. Now my babies have (for the most part) flown the coop and sunrise, on New Year's day, remains.
This was also my first New Year's Morning in New Jersey since the 1970's. 
To say sunrise 2023 was phenomenal is an understatement.
This morning I chose to watch sunrise on an open field two miles from where I live in. The field is just east of the intersection of Possum Glen Road and Unionville Avenue in Wantage, NJ.
Tradition calls me to spend at least 20 minutes with the sunrise, admiring the light and walking around the field. I have spent some sunrises in my car, some out and about – but right now, I knew I wanted to be "with" the sunrise, close to it.
Dawn is such a beautiful time and as often happens, I wanted to use the experience to coax both my soulful and my creative spirit into creative play. I didn't remember to bring a notebook, so I decided to take photos and listen and put what I was experience into memory.
At first I basked in birdsong: birdsong I did not recognize. I listened to a bird duet. One would sing and then the other seemed to sing back. I smiled and looked up at my invisible companions.
Far away, I could hear my geese friends but none were visible.
My geese friends have been known to fly by my bedroom window in the early parts of the day, before the roads get busier and the minor hustle and bustle of rural New Jersey begins.
I enjoyed watching as the dark sky got brighter and the sun crested the mountain in front of me.
Sussex Borough is in high country, so there are lots of hills and different heights for the sun to reach up and over. It was a glorious view. I decided to walk to see what I could of the cemetery. At first I didn't notice there was a path that would lead me there – but once I did, those of you who know me well knew I had to get a closer look. This is not a currently-in-use cemetery, it is a falling apart cemetery I love, deeply.
I walked back toward the field and I noticed tall grasses/flowers past their prime and decided to take a quick video, but at first it was blurry, which lead to more questions.
I wondered how to make the video more clear which lead to a simple experiment.
I poked the screen and immediately there was a clear screen. I laughed and thought about the ephemeral nature of hopes and wishes. Unspoken, I thought, without our breath and intention, clarity stays out of focus. 
I kept hearing the geese but there were none nearby. I wished I could take a video of them, flying but, oh well. I decided I wanted to type what I had noticed into my phone while I stayed in the field with the sun and the weeds and the small invisible birds. 
Naturally as I was halfway through the second sentence of writing into my phone I heard the geese, very close and they kindly gave me enough time to notice and even get my video camera ready to take the video.
I started filming before I could even see them.
Oh, my heart – my heart was beyond words thrilled. I didn't bubble over in laughter because I was so in shock at the wonder of the view.
"Happy New Year, Goose Friends!" my heart said as they flew in a circle, playfully, no "eeyore thanks for noticing" energy, instead purposeful, connected, "Happy New Year" flock of geese laughter energy. To see the moment, a link to my Instagram Reel:
What a phenomenal New Year's Morning. So much better than staying in bed, late.
This eccentric tradition directed me to start the morning and the year on my feet, outdoors, blissful, aware, appreciation overflowing. Looking back I wonder if this sunrise love on New Years Day inadvertently spilled into watching so many more sunrises – and even inspired the beginning of my 377 Projects.
Back at the keyboard now, later in the day, my hands are literally buzzing in excitement of the several hours old memory.
Two questions for you to respond in the comments: do you have any unusual traditions?
How did you begin 2023?
May your year be blessed, abundantly.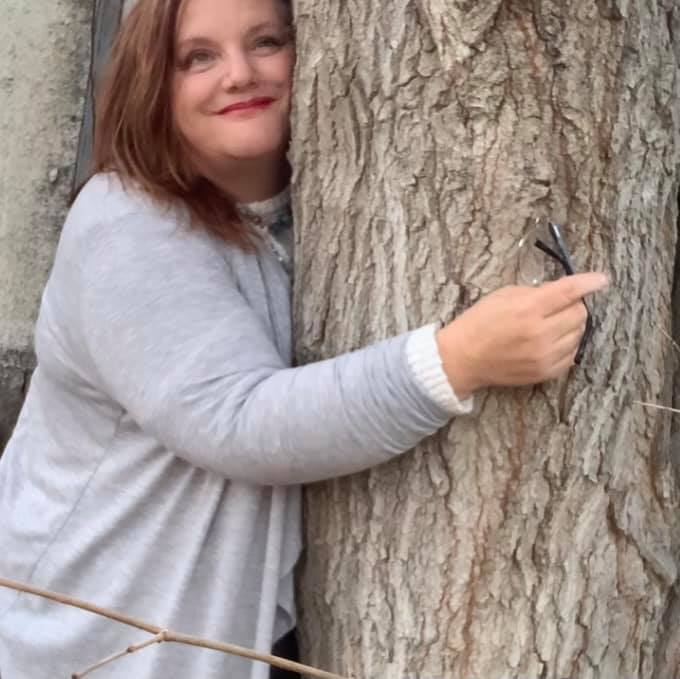 Julie JordanScott is a Creative Life Coach, an award-winning storyteller, actor and poet whose photos and mixed media art graces the walls of collectors across the United States. Her writing has appeared on the New York Times Best Sellers List, the Amazon best sellers list and on American Greetings Holiday cards (and other greeting cards). She currently lives in a manse in Sussex, NJ, where she is working on finishing her most recent book project, hugging trees daily and enjoys having random inspirational conversations with strangers.
Follow on Instagram to Watch IGTV exclusive videos, stories and posts about writing and the creative process.
Let our Words Flow Writing Community: the only one missing is you! Join us in the Private Writing Group by clicking here.