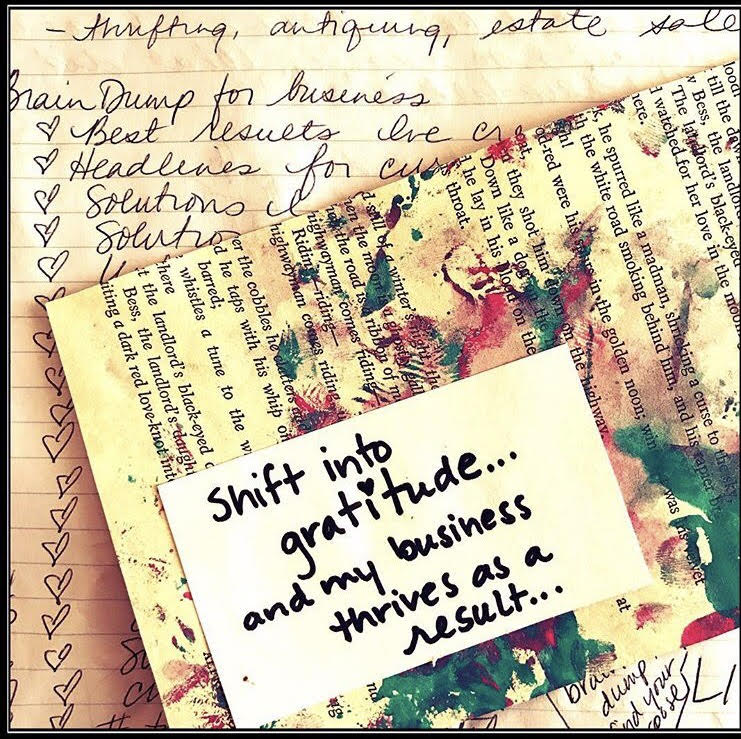 I shouldn't have been surprised by the report neuroscientists gave to researchers at the Business Insider. This report illustrates the most important question entrepreneurs should ask themselves when they are feeling defeated or "less than" in relationship to their businesses but I was surprised.
Are you ready?
The next time you are feeling lousy about your business, defeated about sales or frustration with the results of your latest social media campaign ask yourself "What am I grateful for?"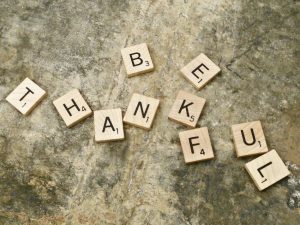 It is easy to pop into "I am grateful for the air conditioning." Well, that's what I said as I look out the ever present sunshiney day outside which I know has a heat of 110 degrees.
But what I am grateful for right now is discovering this study.
I am grateful to know I have flipped the switch and may use it and stop hitting myself over the head with my frailties and failings of the recent past and remember the successes of the not-so-recent past, back when spirituality and my personal workspace were indelibly combined – and somehow I had forgotten.
Somehow, I had forgotten.
And I am grateful I remembered to stop punishing myself. I am grateful I have memories of successes I facilitated or stood beside. I am grateful for the smiles of satisfied workshop participants and I am grateful for those who published my work early on. I am grateful for those who read and found value in my first book. I am grateful I talked about my first book again recently, something I literally can't remember doing it has been so long. I am grateful I remembered.
I am grateful I labeled it and grateful I may now share this gratitude with you and invite you into your own gratitude spree so we may collectively shift into gratitude.
What are you grateful for with your business, your cause, your vision for the world?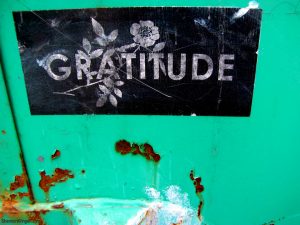 I am grateful I took five minutes to begin exploring this and am grateful to know my subconscious mind will continue to open the door to more as I go about living my life today.
This is just the beginning. Just the beginning of more adventures I look forward to taking with you.
Now, take five minutes to explore gratitude in relationship to your work.
Remember to report back here, on this blog post – to let me know how things are progressing for you. The world is waiting for your words and your life work – to make a difference now.
Let's create a gratitude spree – like a shopping spree only better because it is for all of us and we're investing time and positive energy to create abundance for all. Deep breaths of joy. I feel better already.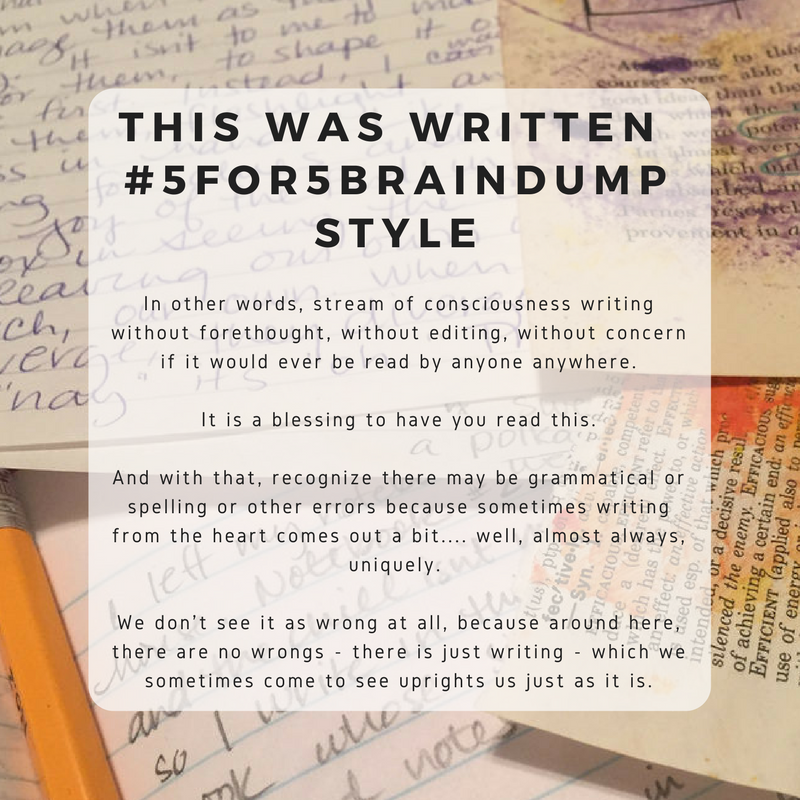 Julie Jordan Scott inspires people to experience artistic rebirth via her programs, playshops, books, performances and simply being herself out in the world.  She is a writer, creative life coach, speaker, performance poet, Mommy-extraordinaire and mixed media artist whose Writing Camps and Writing Playgrounds permanently transform people's creative lives. Watch for the announcement of new programs coming in soon!
To contact Julie to schedule a Writing or Creative Life Coaching Session, call or text her at 661.444.2735.
Check out the links below to follow her on a bunch of different social media channels, especially if you find the idea of a Word-Love Party bus particularly enticing.