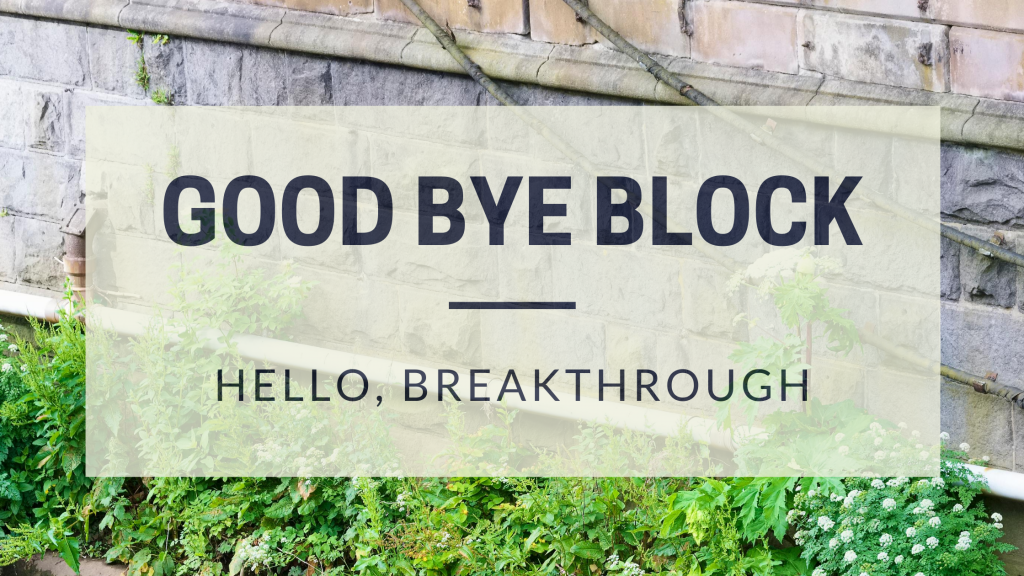 Block – the brick wall – it shows up for the best of us.
If people insist they don't know what it feels like to be stuck or blocked or feel resistance, I would question their authenticity.
Maybe I am judging my imperfection or maybe I recognize nature ebbs and flows and as we are a part of nature, block is bound to happen. What matters is what we do as individuals when blocks appear.
Randy Pausch shared this quote which I return to whenever the block starts to feel too big:
"The brick walls are there for a reason. The brick walls are not there to keep us out. The brick walls are there to give us a chance to show how badly we want something. Because the brick walls are there to stop the people who don't want it badly enough."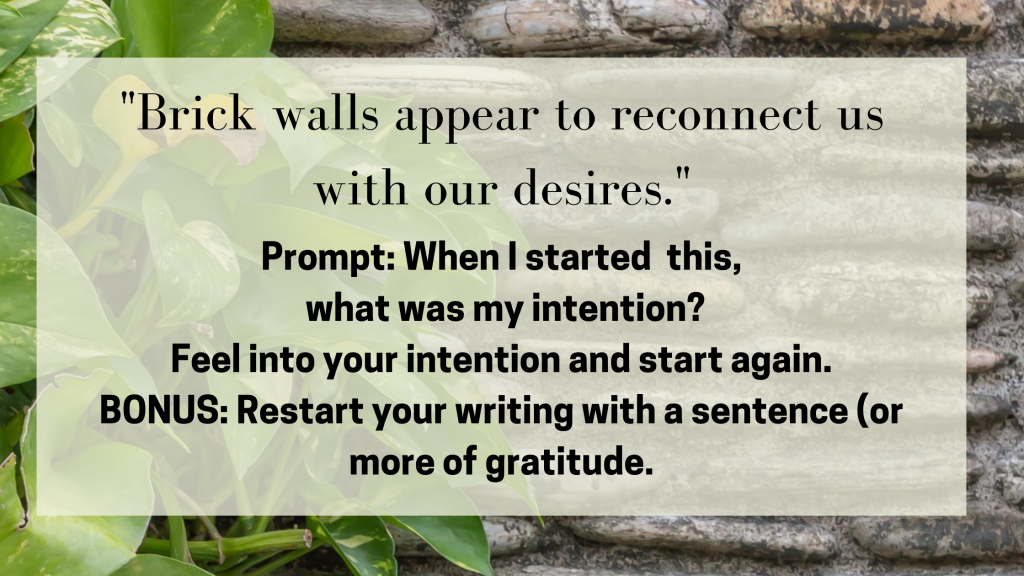 1. Leave "the problem" of block where it lives. Walk away and restrict your thought about the block itself, especially if those thoughts are coated in negative self-talk.
2. Do mundane, meaningless activities, especially if they will be of service to others.
3. If you are compelled, research another area of passion in your life.
4. Stay away from the "problem" until you are at peace with "it" and, in fact, are able to not consider it problematic anymore.
5. Remember, it isn't "the problem" that is the problem, it is your opinion about the problem that creates the lack of movement and the sticky malaise. If you say "Writing block sucks!" it will suck. If you say "This block is giving my opportunity for growth – and in the future I will warmly embrace growth without the block!"
I took my own advice when I was blocked yesterday – and once again my writing flows, proving sometimes the best medicine for what ails you is to step away and focus anywhere except "the block" or "the problem" or "my ridiculous inabilities."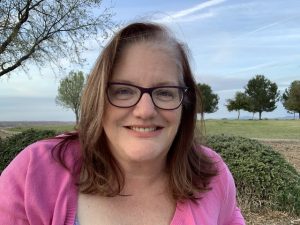 Julie JordanScott, the Creative Life Midwife, is a writer, a poet performer, a Creativity Coach, A Social Media Whiz and a Mother of three. One of her greatest joys include loving people into their greatness they just aren't quite able to realize yet.
Julie is also one of the Founders of Bridge to the New Year. Join us now in mid-2020 in #Refresh2020 to reflect, connect, intend and taking passionate action to create a truly remarkable rest of 2020.