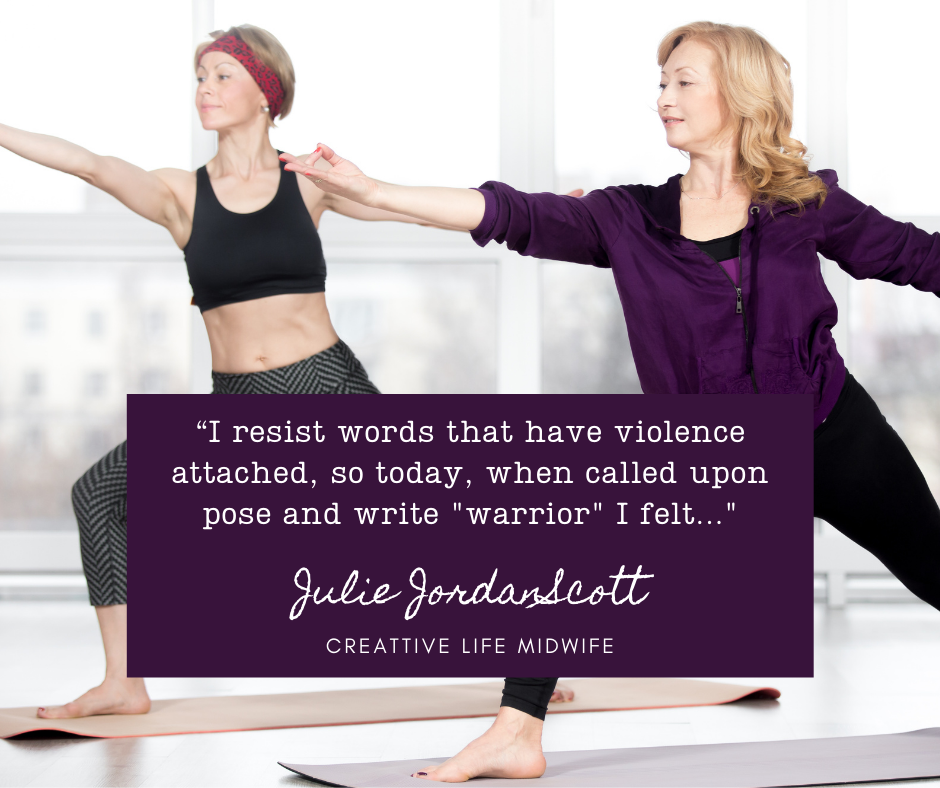 This morning I spent time in the Warrior II Yoga pose. A writing friend suggested it as a "writing invocation" of sorts.
It is a familiar pose and as I have been doing more yoga lately I thought, "Fine, I will try it. Maybe it will strengthen my writing practice."
I wasn't immediately convinced.
I resist words that have violence attached, so today, when called upon pose and write "warrior" I felt my way into the meanings ascribed and what a warrior does and feels and is.
I did my best to set my intellect aside.
I have been a protector since my brother was born. I've been constantly on high alert, a watchman, a guardian. I have been ready to take on whatever might appear and cause harm. Those skills, those labels are all duties of a warrior.
I have been mastering these skills since Toddler-hood.
I have been mastering these skills since Toddler-hood as my brother was born when I was a mere thirteen months old. I didn't walk then nor did I have language to translate what I was watching and witnessing.He had down's syndrome so he was vulnerable. He needed my caretaking. He needed me to protect him, the little Julie believed. We had a telepathic means of communication – partially body language, partially facial expressions, partially spiritual connection.I didn't question this task, I fulfilled this position with a sense of honor and duty. When he died, my spirit tried to follow him. Once again, the paradox of acting and living as a warrior, too, has repeated in different live circumstances.
I remember when I was helping Estelle, an immigrant who was granted asylum to live in the United States. My task was to get on the plane to Massachusetts to resume her life with her family. After a treacherous long journey from Cameroon to the Unites States she found herself in detention until her asylum case was heard. I visited while she was detained and stood alongside her for weeks. She won her case and all that stood between her and her family was ICE. And Homeland security. And rules about flying without ID, which was taken when she reached the American border and not returned by ICE.
I had spoken at length with the local ICE officers. They had come to know me as a collaborator – as I knew, strategically, being an adversary was not in my loved ones best interest. This was acting as a wise warrior.
This is the same thing I did for my son, Samuel, when I advocated for his education. I entered the "club" by volunteering for the school district, joining committees, contributing, becoming known as a "team player" and an ever ready and helpful resource. This is being a mindful, strategic warrior.
When I waited with Estelle at the airport, the TSA Homeland Security man waved me away. I could not speak for Eunice, she must speak for herself. I paced, I called "my" ICE officer and was sure Mr. TSA Homeland Security man KNEW I was speaking to an ICE officer. It felt like I was in negotiations on the battle field. The risk was great and my mind and heart were intensely focused.
It was scary. My heart was in my throat as I watched the conversation between this young woman I had come to love as a daughter and a representative of TSA/Homeland Security. He went behind a closed door and spoke with someone on the phone, perhaps in Washington, DC. I had researched how this process worked and knew each decision was made both on a local and a centralized level.
What felt like an eternity later, Mr. TSA/Homeland Security came to me and said,  still shaking his head no, "We are going to let her get on the flight," my knees weakened and gratitude flowed from every pore. She got on the flight. She would reach her family. This effervescent young woman who had faced danger for most of her life was about to face her new life. 
I was a warrior in those moments and I am a warrior now, though less dramatic. This final example may seem pretty far out, but please keep listening.
Just yesterday I hiked to a spot alongside the river and sat underneath a sycamore tree. I could hear loud children playing nearby like I was once a loud child. I enjoyed their voices.
I watched leaves falling, gently and felt my skin touching the earth. It felt heavenly in every sense. The thing is, I didn't think I would be able to sit on the ground because I didn't know if I could get back up. The sycamore tree and I decided to partner on this.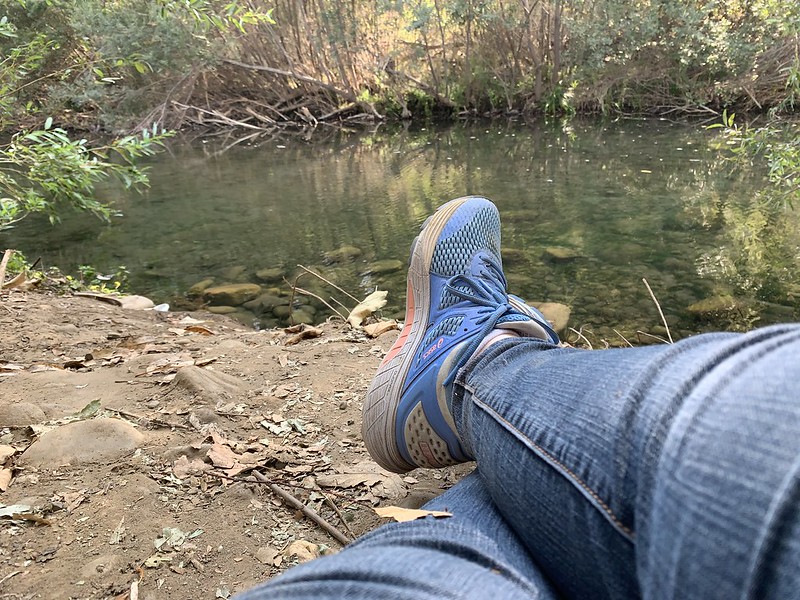 She was strong enough to help me and I so wanted to spend time there with her. This might seem slightly odd, but please keep listening.
A year ago to the day I was in the hospital. I didn't know it, but Sepsis was about to enter my body and attempt to shut me down. Sitting under that Sycamore tree yesterday was a sort of meditative victory dance.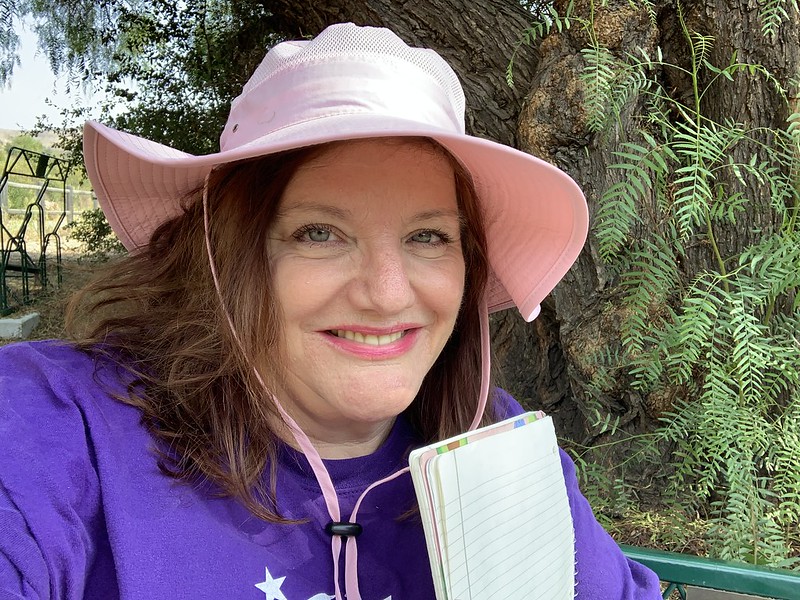 When I rose back up the tree – I was able to walk up" the tree with my hands and pull with my arms while my weaker knees straightened and I pushed with my thighs to stand straight and keep moving forward. When I went back out on the trail, I became a warrior again. Not someone who fights to kill other people, but a warrior to do the right thing. To be a stand for courage and healing and model vulnerability and love and hope.
I am a warrior, too. How are you a warrior?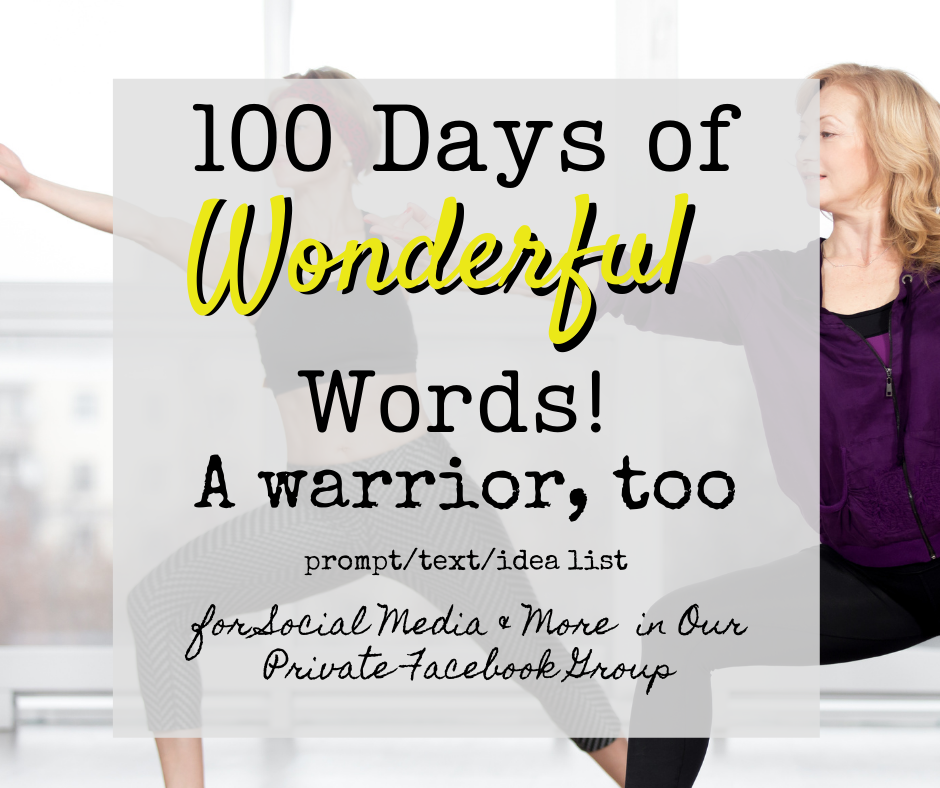 I created some specific writing prompts for the private Word-Love Writing Community. I will share a few here. Every day through the end of 2020 we are sharing niche-based writing prompts based on the same theme. Today's were especially fun for me to write – and challenging.
Social Media Posts Prompt: Share a photo of yourself in a Yoga Pose. Write about being the embodiment of the pose. Ask questions of your followers regarding what pose they embody. (See also lifestyle blogger prompt below)
Lifestyle Bloggers: Write your thoughts about Yoga. Try Top 5 Yoga poses for _________ (your niche/specialty).
Memoir/Life Writers: Do any of your characters feel like they embody a warrior archetype? How do you make that character more real, less cartoonish?
To receive varied, niche driven writing prompts daily – also fiction, poetry, entrepreneur, copy writing and video prompts are offered, join the Private Word-Love Writing Community on Facebook by clicking here.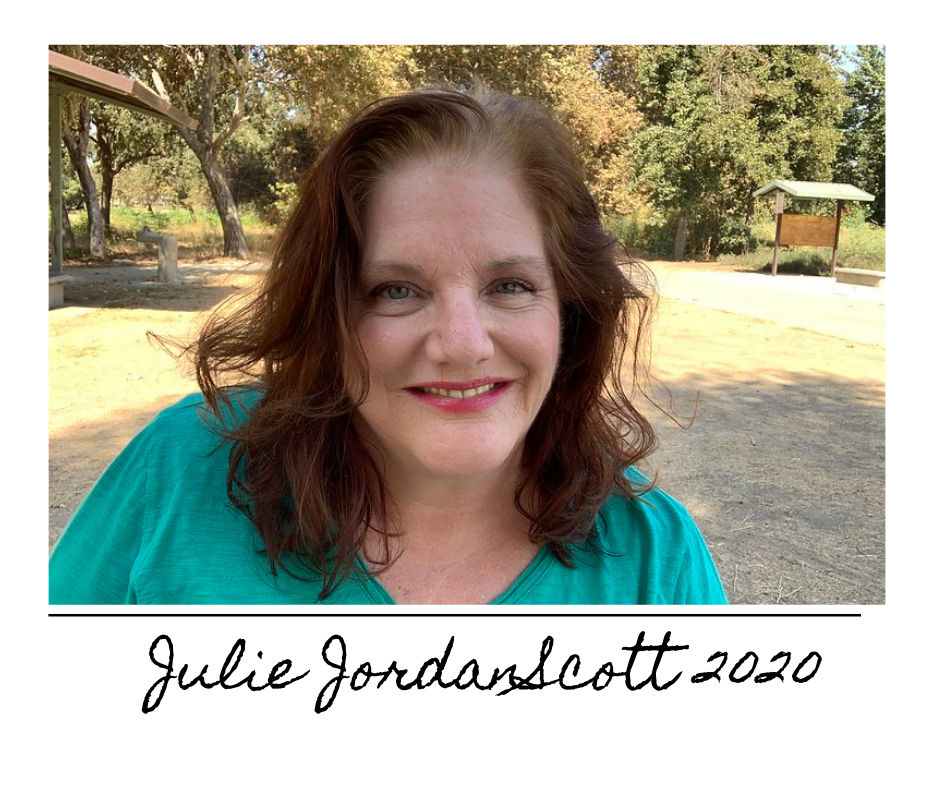 Julie JordanScott lives in Bakersfield, California in a house too small for quarantine life. She leads discussions on Zoom and is polishing her most recent memoir and some poetry for soon-to-be publication. If you would like her to speak to your group over ZOOM until travel is available again, she would be happy to talk to you about that OR maybe you are looking for a slightly quirky, very open hearted, compassionate and tender Creative Life Coach. She would love to speak with you soon.