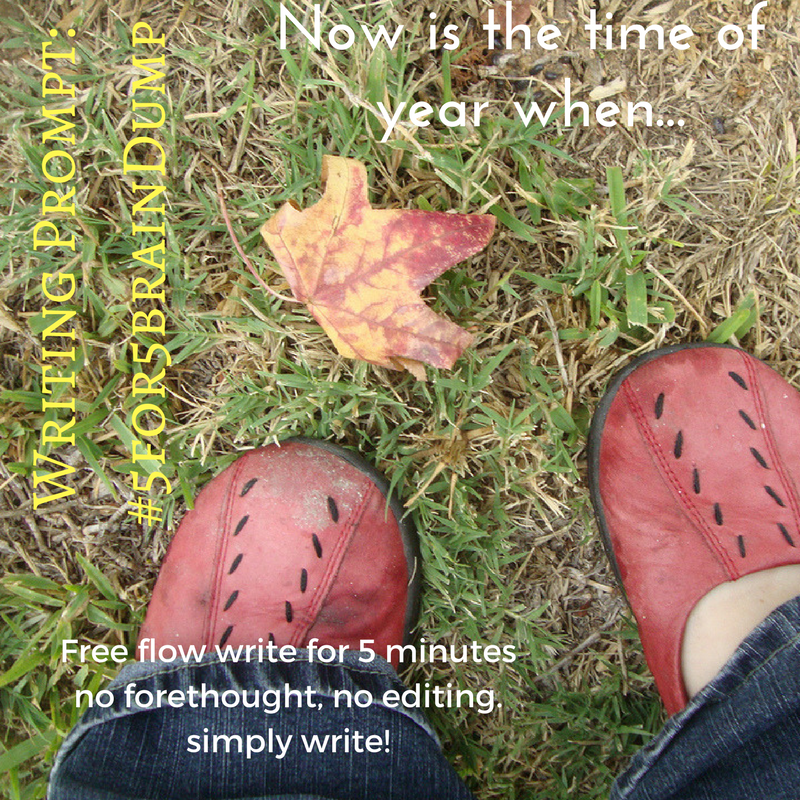 My original livestream periscope show, writing and poetry prompts in the park is being revived. It may not always be in parks AND it will always be poetry, curated by me, and offered to you with prompts to guide your creative process.
Our first broadcast will have a series of Autumn Themed Poems – this prompt came from the poem "Equimox" by Elizabeth Alexander. You may find it on the Poetry Foundation Website here: Equinox by Elizabeth Alexander:
The Broadcast may be enjoyed below with my written response to the prompt below it:
New! Poetry & Writing Prompts: Autumn Equinox & You! 3 Poems 3 Prompts! #Inspire#Art #Teach https://t.co/aZ4C8quIG7

— Julie Jordan Scott (@juliejordanscot) September 22, 2017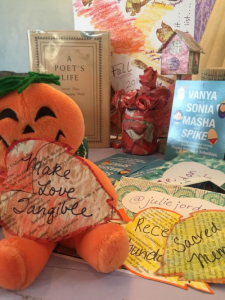 Now is the time of year when I feel free to settle into my recliner and write, ignoring everything else. We cocoon and it's cool. We cover up with scarves and softness. We have permission.
I have permission. I cocoon and it's cool. I can hide in my Virginia Woolf room and leave the loudness of shouts about football and politics to others. Bring me in a plate of warm cookies and mocha and I'm happy for hours.
This is the time of year when I've had repeated illness and periods of letting go, usually together like companions in stopping the thread of what ceases to serve when this time of year rolls around.
This is the time of year I got married long ago and Katherine is getting married soon.
This is the time of year I got back up on stage, the time of year I watched a General Assembly general session, grieved more than one election, never had a child. Interesting: this is the season of "No Birth" and "No Death" just illness and letting go. Interesting.
Now is the time of year for putting on costumes and taking off metaphorical masks.
Now is the time of year for blank paper and canvas, research rituals and learning anew. Stepping back into the classroom, delighting in connections found there, forgetting things and being forgiven for the forgetting.
Usually.
And letting go of those who don't understand grace. And that's ok, too – because that's what grace is, right?
This feels like the longest five minutes on record and my timer says… "Recollection is over!"
= = =
Sometimes it feels like our brain dump goes on too long but when I keep writing I discover the juicy stuff is right there…. on the otherside of my opinion!
= = –
#5for5BrainDump has a new challenge starting next week if you're up for it check it out now at our companion website: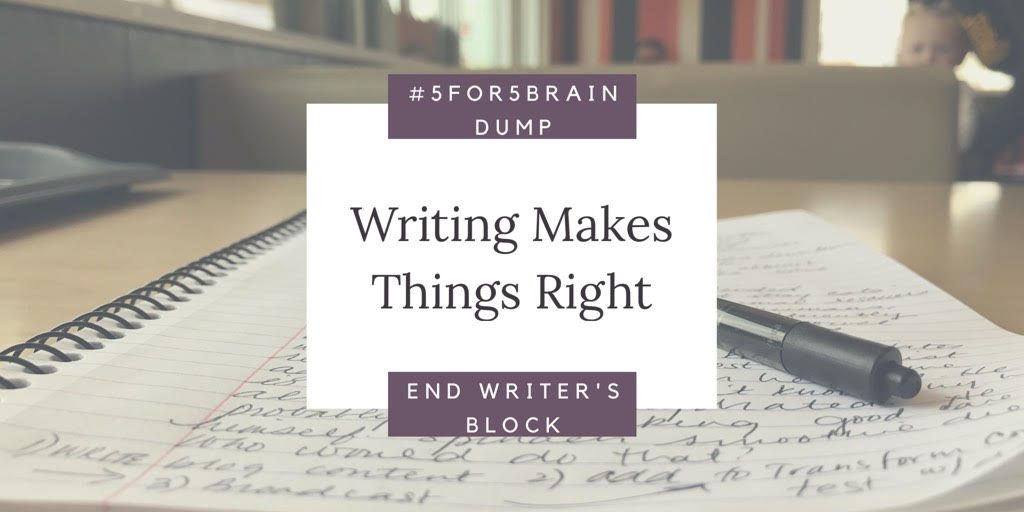 Julie Jordan Scott inspires people to experience artistic rebirth via her programs, playshops, books, performances and simply being herself out in the world.  She is a writer, creative life coach, speaker, performance poet, Mommy-extraordinaire and mixed media artist whose Writing Camps and Writing Playgrounds permanently transform people's creative lives. Watch for the announcement of new programs coming in soon!
 To contact Julie to schedule a Writing or Creative Life Coaching Session, call or text her at 661.444.2735.
Check out the links below to follow her on a bunch of different social media channels, especially if you find the idea of a Word-Love Party bus particularly enticing.