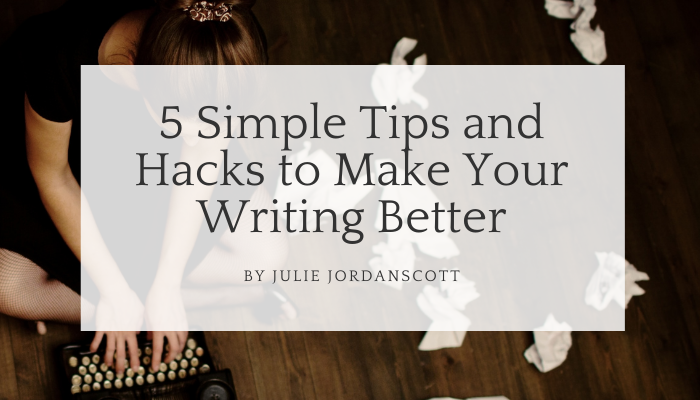 I have never met a writer who doesn't want to improve. Finding a simple tip or hack or trick may make all the difference in your writing world. Try one of these out, and then another, and then another. Whether you write social media posts, novels or video scripts, you will get better one word at a time by trying these ideas.
Use writing warm ups as an "on ramp" to your writing of the day. By writing about topics that are slightly less important where you won't be attached to the outcome, you will come to your main writing ready to write well. Look at this example, with tips on how to most effectively use writing warm ups as well as an example of one and a prompt
Read books and articles in your genre rather than reading an overflow of writing how-to's. I know this may seem weird, since I am writing a "how-to" but being acquainted with what is being well received will cause your writing to improve.
Listen to audiobooks while also reading the books in either ebook, paperback or hardback form. When you listen closely to audiobooks, you will be able to hear how the author is writing – this extra level is exceptionally helpful with dialogue.
Read your "in process" writing aloud before you do your writing warm ups. Do minimal edits before you move into starting your next chapter or section within your project.
Listen to subliminal affirmations while you are first-drafting or free-writing. Be sure to keep the volume low so you are not distracted.
Here is one for you to try:
Do you have a favorite writing tip?
Which one of these will you try first? Leave us your ideas and thoughts in the comments now.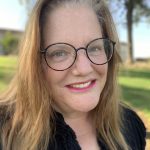 Julie Jordan Scott inspires people to experience artistic rebirth via her programs, playshops, books, performances and simply being herself out in the world. She is a writer, creative life coach, speaker, performance poet, Mommy-extraordinaire and mixed-media artist whose Writing Camps and Writing Playgrounds permanently transform people's creative lives. Watch for the announcement of new programs coming in soon!
To contact Julie to schedule a Writing or Creative Life Coaching Session or to request she speak at your next event, call or text her at 661.444.2735