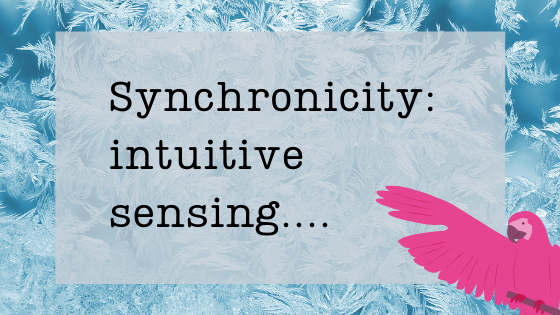 Have you ever had an experience where you heard about something new and all of sudden that "something new" was everywhere you looked? Maybe you had simply amplified your awareness or maybe there were other reasons, but nonetheless, let's take a look at these happenings.
It happened to me this weekend.
I discovered a book on my dining room table, left there by me who knows when. The dining room has become something of an archeological site. We don't use it much these days.
The book almost got tossed because it reminded me of books using pottery as a metaphor that was outdated in my experience. I almost donated it, but the title called to me.
"Centering" I thought. It felt simultaneously comforting and expansive.
Today, in my email was Maria Popova's "Brainpickings." This is one of my favorite ezines, filled with writers whose work I enjoy and every time I read it, I gain new insights into life. Oftentimes I find new work from familiar voices. Today, I heard synchronicity, which Carl Jung named as a concept developed by psychologist Carl Jung to describe a perceived meaningful coincidence. Some might sneer at there being any meaning in such coincidence, but I think differently.
Here's what I read:
"Centering is a verb. It is an ongoing process." Words from Mary Catherine Richardson, the author of the book I almost threw out. Synchronicity. Another way of the divine remaining anonymous with an insistent knock.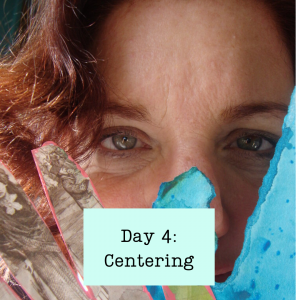 "Centering, a verb – like healing – an ongoing process," I thought.
Richardson continued: "Centering is not a model, but a way of balancing, a spiritual resource in times of conflict, an imagination. It seems in certain lights to be an alchemical vessel, a retort, which bears an integration of purposes, an integration of levels of consciousness. It can be called to, like a divine ear."
I lifted my eyes, I had read enough. I don't need to know more now. That time will be here before I know it. "I don't need to overfill my mind immediately," I thought, "I need to honor my learning process and take time to weave it together."
Yesterday at book club one of the members mentioned the book by Rachel Hollis, "Girl, Stop Apologizing." I almost poo-pooed it the book right away, except I knew Hollis was successful and even though I am much older than her, I still aim for similar success.I even have the audacity to be optimistic: I may reach much higher levels of success than I now experience.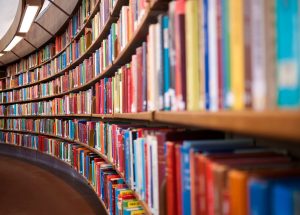 Today when I checked my Libby library app hoping my short term "Dare to Lead" audio book by Brene Brown was still there. It wasn't. Who do you think was smiling at me from the face of my Libby library app?
There she was, Rachel Hollis, on the cover of her best selling book "Girl, Stop Apologizing" which was available in ebook form.
Synchronicity, again: I checked it out. When I first started reading I thought, "Oh, this writing style is grating and I am clearly not her target audience I don't know how…." and then a phrase leaped out at me.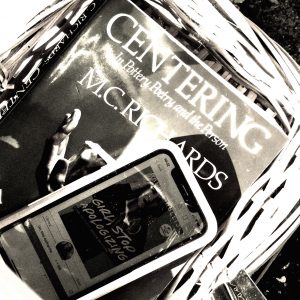 And another. And I thought, "What if I read "Girl, Stop Apologizing" and "Centering" side by side? they both have optimistic, forward thinking, empowering messages – they are simply told by writers decades apart. I am right in the middle of that spread so why not try it? What if it made both experiences better?"
What will it hurt to try? What if I enjoy it and gain more than I imagined that I may pass on to my readers?
"Centering" and "Girl, Stop Apologizing": a side-by-side, mindful exploration of what the content is speaking at the core of two women writing to the core of one woman reading.
I'm doing it.
What book(s) are you reading or thinking of reading? Do you have a reading goal this year?