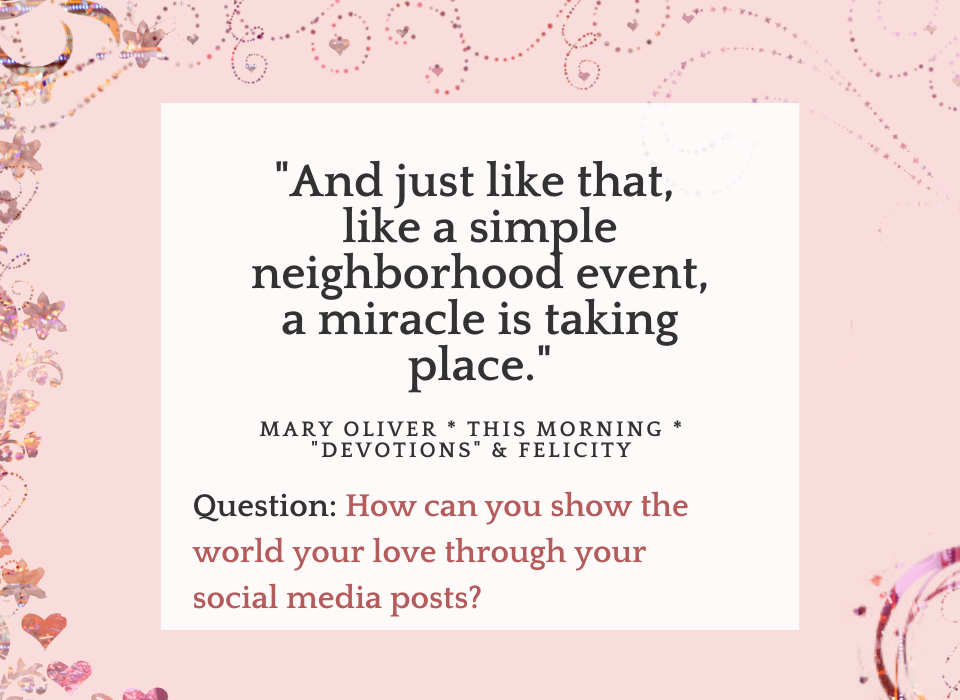 I have lost track of how many times I have heard people lament the horrors of social media.
It is often in the form of "othering" – making some one an outcast – blaming anyone whose posts illustrate a different opinion than ours. Sometimes on one of the largest platforms where I have the most diverse in every way followers, I add a warning to block or unfollow if you cannot tolerate having a friend who…. almost a warning I am about to share an opinion that is bound to be unpopular with a certain group of people.
What to do when you love people whose beliefs and opinions are different?
Here's the thing: I love people on every side of any aisle. Some of the people I love have thoughts that might be "out there" in comparison to me. I truly believe my work is to love the world – whether or not we believe the same thing 100% of the time.
Sometimes this means I am more mindful with what I share and stay away from certain discussion topics. Sometimes this means I take a stand on a particular topic which is where I will draw the line and know sometimes love looks differently for different people.
If this is true, perhaps we ought to be more thoughtful of what we share and with whom.
We need to be sure to include every iteration of ourselves. For me that includes creative life coach, writer, mother, poet, artist-of-life, content creator, live streamer, activist, advocate, etcetera and more.
It is like a miracle when we see an abundance of loving words and images, isn't it? It is like a miracle when we can be authentic and explain why we believe what we believe without being hurtful or divisive.
When we think of social media like this, perhaps we will stop posting to ignite disagreement and discomfort. Perhaps a more appropriate question for people who want to spread love through social media is to ask instead,
What will we do to increase the number of miracle posts for others to enjoy?
How about we each create with love – imbue our sharing on social media and our posts with love for the world. Consider it a grand experiment if that makes it easier, more fun and playful.
What sort of love filled post will you share first?
Julie Jordan-Scott is a Creative Life Coach, an award-winning storyteller, actor and poet whose photos and mixed media art graces the walls of collectors across the United States. Her writing has appeared on the New York Times Best Sellers List, the Amazon best sellers list and on American Greetings Holiday cards (and other greeting cards). She currently lives in a manse in Northwest New Jersey (Sussex Borough, Nj) where she is working on finishing her most recent book project, hugging trees daily and enjoys having random inspirational conversations with strangers.
Follow on Instagram to Watch exclusive reel videos, stories and posts about writing and the creative process.
Let our Words Flow Writing Community: the only one missing is you! Join us in the Private Writing Group by clicking here.