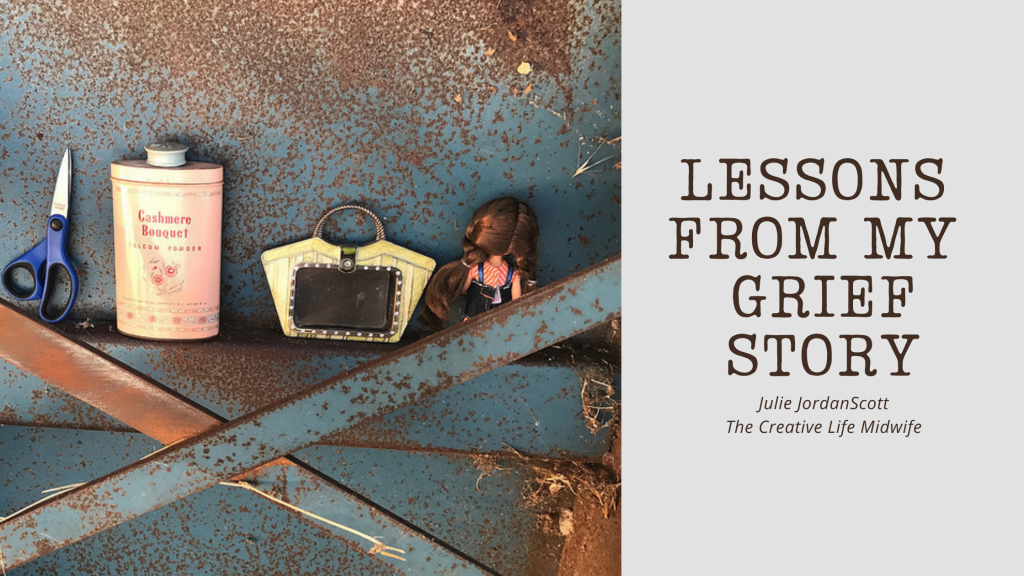 If I had been paying attention, I might have realized there was going to be an all saints sort of theme at church this week.
I clearly wasn't paying attention.
It feels like too many losses to count.
I have experienced numerous losses this year: my father died, my friend was murdered, because of my father's death my mother moved into assisted living so there is no denying her frailty, their house was sold so there will be no more holiday memory making in Flagstaff, I moved from my home of thirty years for a year – my eyes were filling with tears as soon as I saw the centerpiece on the table at church. Memories. Deaths. Losses. All losses were piled upon losses were piled upon losses.
The service was an honoring of lives.
The intention was to bring joy to the memories of loved one, to honor the grief and the loss.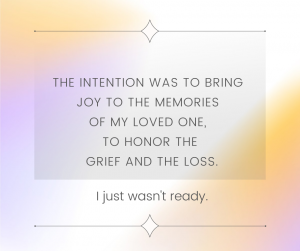 It might have been if I was emotionally prepared. Even before I got to church I had been feeling more low than usual – I wouldn't call it lonely but I was aware of the aloneness as I faced Halloween in an unfamiliar neighborhood without friends to invite me to a party or the usual neighborhood kids looking cute in their costumes as I gleefully ohhhhhh and ahhhhhh and pass out candy.
Halloween has always been the beginning of the holiday season for me.
Since my daughter died more than thirty years ago, it is the time when I brace myself for what is to come.
What lessons has my grief taught me as we face the holiday season?
These five are the beginning – there are many more AND these will help you to begin having a more intentional – and more joyful – holiday experience.
Being emotionally prepared before the day descends is always more helpful than not paying attention.
Having a friend or two on stand-by if I need assistance or have that overwhelming "I just can't do it" energy rise up.
Recognize the day may be marvelous without any preparation at all – and mindfulness always serves my greater good than happenstance.
People don't mean to upset me when I am caught off guard by an event.
I am grieving the best I can – whether I am in denial or fighting back tears or guiding others through their emotions – I am grieving – and living – in the best way I can.
Emotional preparation goes a long way to intentionally experiencing the holidays while we are grieving.
If you have friends who are experiencing grief, please remember them as we get closer to other holidays which may cause them to feel upset. If it is you who are grieving: I am here, sending love your way.
I also created this video in case you or someone you know is looking ahead for the holidays and is nervous about it: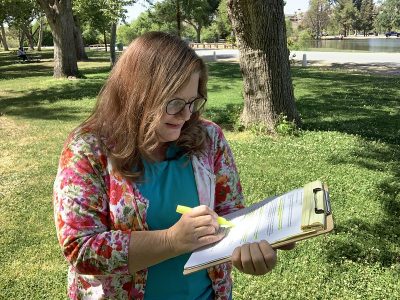 Julie JordanScott is a multipassionate creative who delights in inviting others into their own fullhearted. artistic experience via her creativity coaching individually or in groups, courses and workshops. To receive inspiring content and videos weekly and find out more about Coaching, Courses, Challenges and what's going on in the Creative Life Midwife world? Subscribe here:
She is also offering a new Create an Intentional Holiday Season While Grieving Coaching Circle beginning on November 16, 2021. For details on that program please click here.