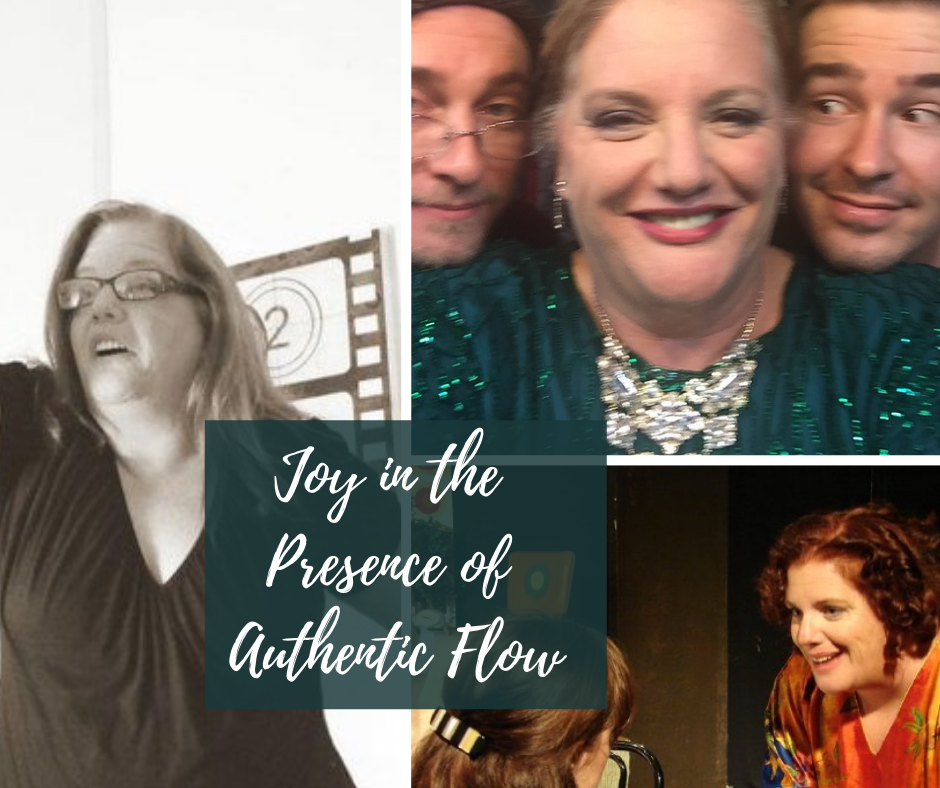 I couldn't wipe the smile off my face. It was simple enough: I put my phone into my tri-pod, turned on the Outta Puff Daddy's on Instagram Reels and danced along with them for somewhere between five and ten minutes.

I wasn't good, I wasn't completely horrible, but I have this weird vision to have an "outta puff grannies" or Mommy's and Granny's – women dancing together for their mental health and the joy I felt while doing this was almost off the charts.

I laughed when I was horrible and I smirked when I was not as horrible.

For whatever reason there was one part of the dance I intuitively "got". "Remember when you were younger, Julie, and you would mirror the guy you were fast dancing with? Do that here, toss in a little musical theater step-ball-change… there you go."

There is a first time for everything.

I am a performer: actor, poet performer, sometimes the advocacy work I do is performance.

Yesterday I played in a handbell choir for the very first time. I went to my first choir rehearsal in the afternoon and was asked, "Do you play handbells?" and when I said "I never have… and…" suddenly I found myself singing, playing a new instrument and now I am dancing on the second floor landing as if I know what I am doing!

Late last night I wrote about grief – and living the best we can, even while grieving – and that's what this felt like again today. On the year anniversary of my friend's murder, I was dancing as best I could with the intention of improving. I trust myself to continue.

I trust myself to continue to write, to sing, to share what I am learning. I trust myself to let myself feel what I feel without shame, without fear, without holding back – and discerning what people are healthy enough to trust AND the first person to trust is myself.

Finally one of the most intriguing discoveries I have had lately is how well the Julie-of-the-past seems to know what the Julie-of-2022 would really need to be supported. It is like these aspects of me I had covered up and avoided are now hugging me for coming back into myself so fully and unabashedly flowing in the moment with presence, passion, purposeful joy.

No dancing photos from me yet, but maybe soon. Maybe in a week. That makes me laugh and oh, laughter is a good thing.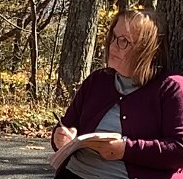 Julie JordanScott is a Creative Life Coach, an award-winning storyteller, actor and poet whose photos and mixed media art graces the walls of collectors across the United States. Her writing has appeared on the New York Times Best Sellers List, the Amazon best sellers list and on American Greetings Holiday cards (and other greeting cards). She currently lives in a manse in Sussex, NJ, where she is working on finishing her most recent book project, hugging trees daily and enjoys having random inspirational conversations with strangers.
Follow on Instagram to Watch IGTV exclusive videos, stories and posts about writing and the creative process.
Let our Words Flow Writing Community: the only one missing is you! Join us in the Private Writing Group by clicking here.