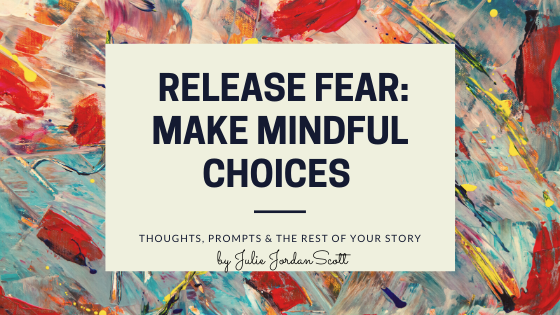 I was in a theatre time capsule from the time I was eleven-years-old until I was forty-two-years-old. My children were involved in theatre. I happily played the role of "Theatre Mom" until I took an acting class by accident (I wanted a singing class) when all of a sudden my eleven-year-old self woke up and I found myself auditioning and being cast in my first community theater event ever.
At first I did shows constantly. I was cast in nearly everything I auditioned to be in. When I wasn't on stage, I was on the tech grew, learning and growing constantly.
Life got busier and I didn't do as much anymore even though I was still immersed in the local theater world. Over time I slowly – unnoticed- found myself feeling sadder and sadder and didn't feel compelled to take the risk of auditioning anymore.
I got turned down one too many consecutive times. The time when I agreed to do a show I hit obstacles in my personal life and it wasn't fun anymore. I gave it up, again.
Even though I am feeling better now than I have in years, insecurity rises when I think of auditioning. The familiar bully named FEAR joins the chorus. Once again I turn away from one of my great loves: the stage.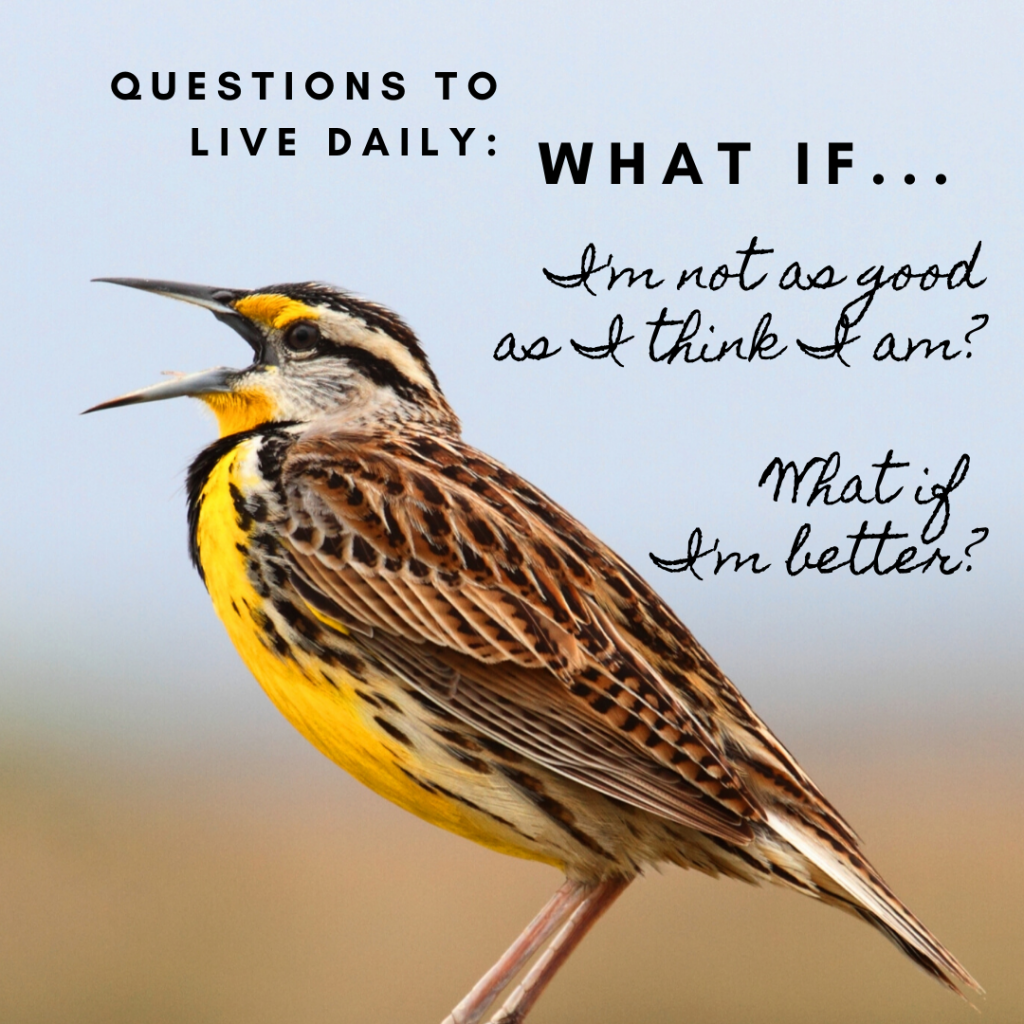 I have been reading Rachel Hollis' book, "Girl, Stop Apologizing" before I go to sleep at night. In it, she talks about the power of "What if" questions. Now in my notebook there is an ongoing list of "What if" questions to use as prompts. Here are three I am working from as a result of my theatre conundrum:
What if I am not as good as I think I am?
What if I am better than I think I am?
What will I risk losing if I don't try again?
These are not only for me. Use these writing prompts to guide you in the choices you make. Use them for meditation, for art, for contemplation as you exercise.
Share them with friends in your next conversation.
There are a lot of people out there who forget their gifts. Let's reach out to them now, starting with yourself.