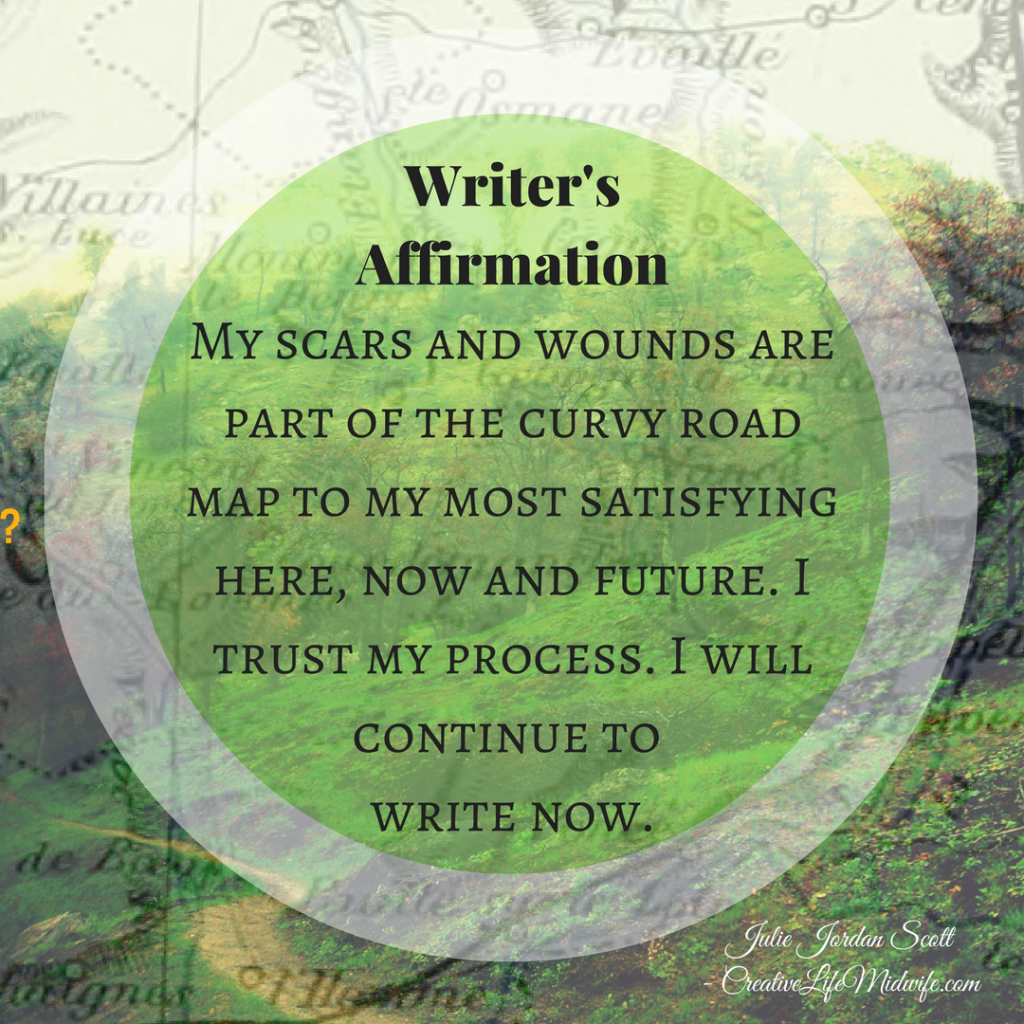 One of my weaknesses is borne from one of my strengths.
I create so vigorously and so often I forget what I write – and in so doing I lose a lot of the depth that seeks to be birthed.
A little less than a month ago I decided I wanted to work on rewriting my life narrative. I wanted to intentionally rework some of the messages I believed from my past in order to create a present and future that is more aligned with who I am, more aligned with my core beliefs.
Ultimately, I sought to merge my core beliefs with my unique gifts and talents to create a body of work – in this case a life and a sustainable income – that matters to myself and to others in the world as well.
While flowing in some areas, I felt hopelessly blocked in others. Reworking my narrative vigorously and openly seemed to be the best path.
I started along the journey and almost quickly as I started I stopped.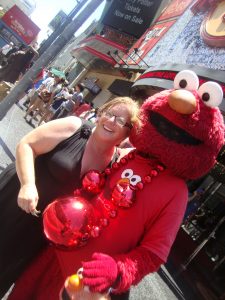 It wasn't a big. dramatic stop with brake marks from my tires left on the road, it was just quietly not continuing because… perhaps the coffee finished brewing or a child made a request or I got a notification from Instagram or who knows what but I got distracted.
Note: this is a common practice, too, right on the verge of breakthrough I have a tendency to veer off course. I know this about myself. It doesn't mean I always act accordingly in response.
The rest of this brief chapter I'm writing will right that practice. It is interesting to note in re-reading what I just started to edit and mold less than five days ago  I can't recognize when it is is the seven-years-ago me "speaking" and when it is the just several days ago me "speaking".
Today, I realize that isn't the part of the story that matters.
I also realize this preface is taking on a life of its own which isn't necessarily fruitful, another way block shows up. Let's get to it.
Let's explore the originating story now.
On this path to rewriting a damaging narrative, I have been reviewing content from the past and fusing those stories with the light of what I now know to be true.
This morning I read a seven-year-old blog post wherein I wished about having and themes of grace (a topic of exploration scheduled this week) and the be-do-have coaching formula which popped into my head and thoughts last night as I drove. I had no recollection of the relationship of "I wish" with "Be-do-have" – the seven-years-ago me is once again reminding me how smart I was and am.
The final synchronicity was in the opening paragraph. It overflowed with woundedness – both writing wounds and be-ing wounds: when people who matter to you reflect your being is somehow not good enough or is otherwise ugly or unwanted. Read now from 2010:
 "As I prepare to write my Wishcasting entry, I can't help but hear a chorus of voices from my past, intoning slight variations along the theme of "You just can't do anything in a small way, can you?"
In my mind's eye  the "small way" tended to include either a facial or a vocal jeer or both and I always ended up feeling somehow less than even if I had accomplished something unique, visionary or just more out there than most people are comfortable with, but the jeers left a lasting scar on my psyche. That scarred kid doesn't want to post my wish, doesn't want to admit the lengthy process I took to getting to my wish because other people who made wishes  simply dove right sharing their wishes without risking life, limb or burning down your homes.
My end-of-2017 self reappears writing:
I wish to have a sense of peace that comes from abundance, from prosperity of the tangible kind – like my wish to have cash flow in and out, out and in, from multiple sources. My specific wish for a long, long time has been $25,000 dollars in and out, out and in, coming in from purchases of my products and services, flowing out to invest in making the world a better place and continually, infinitely repeating this joyful, deliberate practice.
I smile into that thought, feeling my fingers as they continue to tap even after I almost stopped – my limiting beliefs were about to hijack my fingers so instead I will intone.
I wish, I wish, I wish and I willfully intentionally lovingly agree to take action toward this image of actively manifesting and taking steps toward this wish coming to fruition. Further, I will continually, infinitely repeat this joyful, deliberate practice.
I will trust this process.
I wish to have the sense of peace that arrives on the wings of plenty and extends beyond one's heart. I wish to move beyond an illusion and concept into reality. The birds begin to sing out my window. My heart smiles as my fingers continue to type.
I will wish in a big way because I am a big, larger than life persona. This isn't a bad thing to be hidden, this is a fun, festive reality. Nowhere did "offensively large and loud" pop into this writing. Those people who jeer when they spoke to me of disdain were actually reflecting their own jeers at themselves, not at me or my hopes and dreams and plans. Whoever these people were – they live only in my past and may not harm or influence me now.
I wish to feel satisfied and content with the progress I make as I take action willfully toward this wish coming to fruition. This hunger I feel in my belly is the delightful recognition of alignment.
And today, Sunday, December 17, 2017 I will devote myself to repeating the key points of this chapter of my life narrative:
I trust abundance flows in the space where value is received from taking aligned, intentional loving action using my unique gifts and talents. My scars and wounds are part of the curvy road map to my most satisfying here, now and future. I trust my process, I trust in my resilience, I trust in the collaborative process of restoration and in rewriting this narrative I reclaim and rebirth my Self.
(And I can even laugh at the desire to say "This is a draft and I claim the right to continue to draft as necessary.)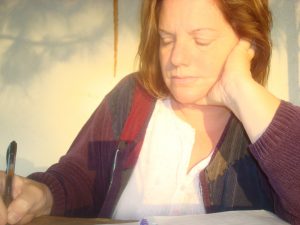 Julie Jordan Scott inspires people to experience artistic rebirth via her programs, playshops, books, performances and simply being herself out in the world.  She is a writer, creative life coach, speaker, performance poet, Mommy-extraordinaire and mixed media artist whose Writing Camps and Writing Playgrounds permanently transform people's creative lives. Watch for the announcement of new programs coming soon!
 To contact Julie to schedule a Writing or Creative Life Coaching Session, call or text her at 661.444.2735.