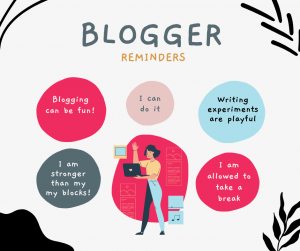 Writing experiments are an easy way to become a better writer through curiosity and playfulness as a channel to writing improvement. Writing experiments focus on results being what they will be, thus ruling out the unfortunate sense of failure that overcomes many writers.
Writers are often curious, passionate and driven by learning how to improve and unfortunately may get discouraged when this leads to something other than the outcome we wanted. With writing experiments, we have freedom to see if something new works without being attached to what is right and what is wrong.
Your English Writing Teacher is NOT in your blogging room.
There are no "red pencil flashbacks" with writing experiments!
Today I actually failed with my ongoing #rolloverandwrite writing experiment. My response? Hey, for 40 days this worked beautifully. Now, how may I tweak it and start over? No beating myself up or deciding to never try again! Instead, a joyful experiment with a tiny change and back at it!
Watch this short video to learn about my most recent writing experiment.
Examples of writing experiments may include writing X for #number of days. I wrote at leasy one haiku poem for 377 consecutive days, for example. NaNoWriMo is a form of writing experiment. Some AuthorTubers borrow writing routines of favorite authors to see how it works in their lives and then share on YouTube.
Writing experiments are not about failing what you are trying, they reinforce any feedback being constructive feedback. Not Bad Writer/Good Writer. Not "I'm no good" instead, "Its all good!"
A New Way to Define Success as a Writer and Blogger
If you are putting words on the page, you are a success. Maybe my next writing experiment will be to try a week of writing badly or writing ridiculously or writing melodramatically. Normally, that would be horrifying! With writing experiments it is fun and may lead to learning something I wouldn't have learned otherwise.
And now it's your turn –
What writing experiment would you like to try? Remember, passion not perfection. Curiosity and playfulness will help all your results feel good. Ask questions in the comments or send me an email.
Let's have fun with our next writing experiments!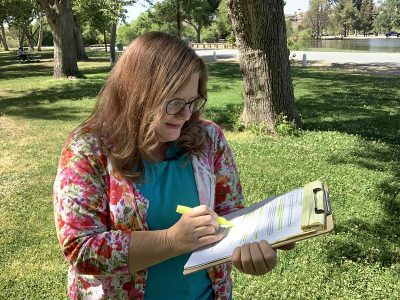 Julie JordanScott is a multipassionate creative who delights in inviting others into their own fullhearted. artistic experience via her creativity coaching individually or in groups, courses and workshops. To receive inspiring content and videos weekly and find out more about Coaching, Courses, Challenges and what's going on in the Creative Life Midwife world? Subscribe here:
Follow on Instagram to Watch IGTV exclusive videos, stories and posts about writing and the creative process.
Let our Words Flow Writing Community: the only one missing is you! Join us in the Private Writing Group by clicking here.