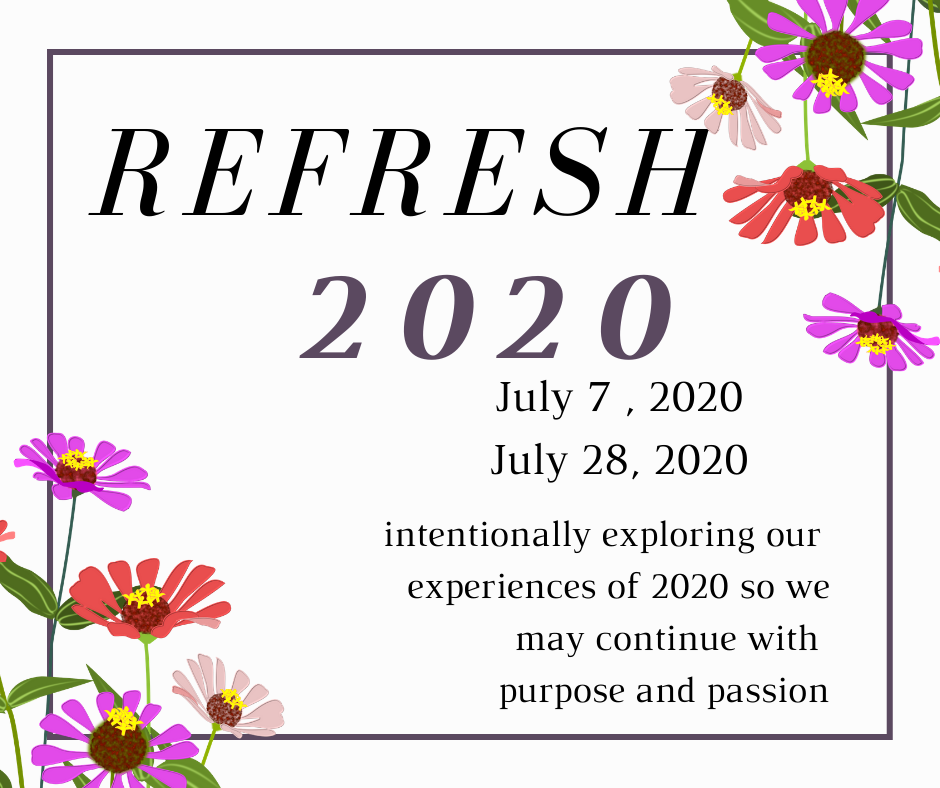 From the Creators of Bridge to the New Year: Refresh 2020 is a 3 Week Experience of Prompts, Videos and Community to Shift, Let Go and Nurture 2020 from a Fresh Perspective.
Some of us swear if we hear "unprecedented times" or some other new catch phrase again we might lose our carefully held onto composure.
Others of us want to cancel 2020 and start over.
From where I stand, 2020 has been fraught with challenges and the idea of a mid-year refresh, a chance to reboot the year and experience a "do-over" as a way to intentionally activate 2020 according to not what has happened so far, but instead to acknowledge and start over knowing what we know.
We are claiming our position as optimistic realists. Refresh 2020 borrows from our "Bridge to the New Year" in its structure, form and intent.
First, we are reviewing what has happened in our life experience during the last six months. Next, we will refresh or polish and in some cases create a new vision for the rest of the year, polishing our old one or we may be along for the ride and scooping up whatever inspiration we may muster along the way.
Refresh 2020 will include daily video and written prompts.
There will also be occasional live videos in the facebook group, which is also the place where you can go to continue the conversation and share your blog posts, social media posts or simply replying to the prompts in a comment.
We are Refreshing 2020 because we recognize when the world is swirling in what feels like a chaotic whirlwind, the world is best served when we come together, hold on and stay the course.
To be sure you don't miss anything – because like 2020 has been so far, we can't guarantee exactly what will happen, please join the mailing list where you will receive daily video messages from Julie which will offer both the prompt and a short, under five minute video of Refreshing Passion Activation. Register for the Mailing List below: