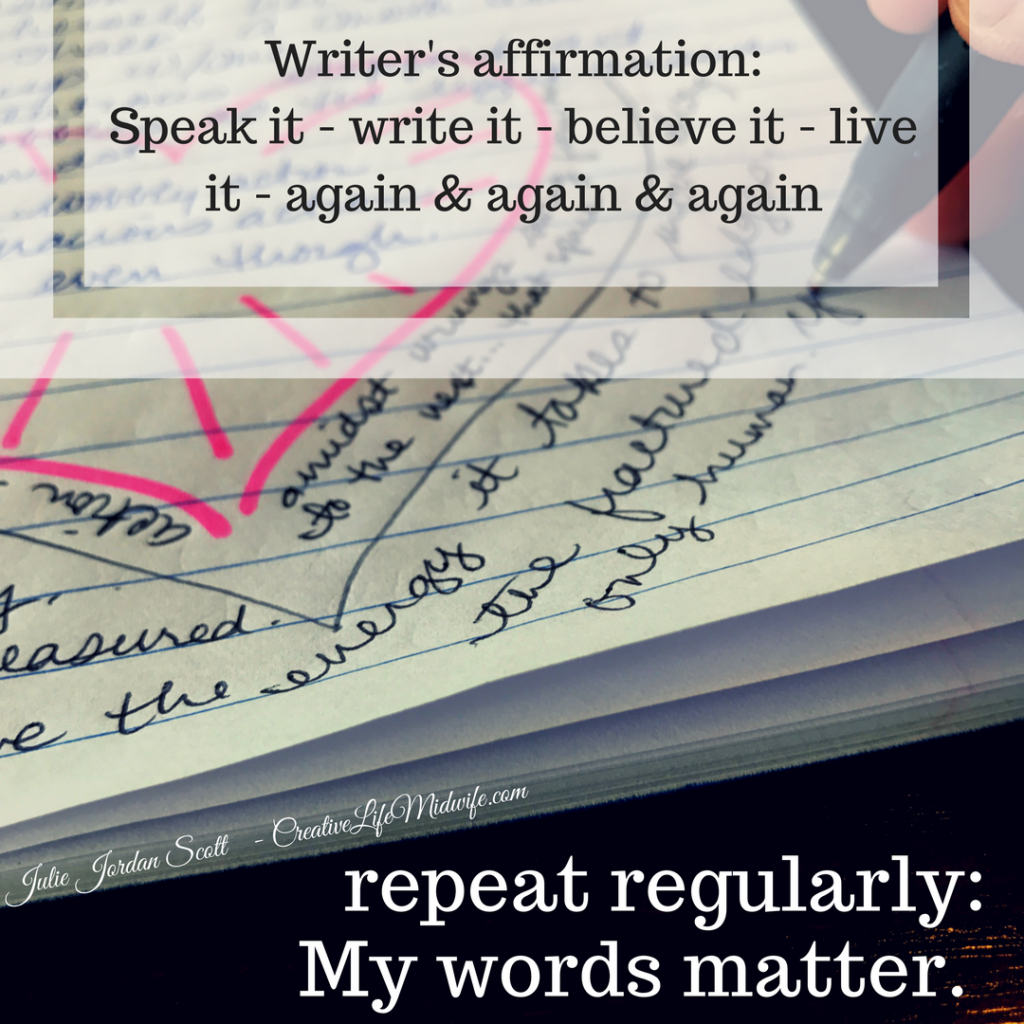 Say it with me now. Put your hand over your heart and speak it aloud: "My words matter."
If you are in a space where saying it aloud feels foolish, say it aloud in your mind, "My words matter." Allow yourself to take a few quiet breaths in silence. If other thoughts come in repeat it again, "My words matter."
My words matter: do you believe this? Do you live it? Do you write and share and share and write and broadcast and say it? Again and again?
I do and I don't. I falter. I stop. I backtrack. I get lost in my worry and fear and concern about what other people think and consistently need to remind myself of this very important affirmation: my words matter.
When I am tired, my words matter because someone out there needs to hear precisely what words are saying.
My words matter because sometimes I am the one who needs to hear and writing helps get me through the rubble covering me. Words become my flashlight into clarity. When I sit to write, the fog clears.
My words matter. Whether you are a writer or an accountant or a parent or a single person who drives for Uber and Lyft, your words matter. Are you listening? Your words matter because you are the only one who can say them precisely the way you do.
Sure people have said "My words matter, your words matter" and similar messages. Naturally. And yet – the fact I am saying this and you are hearing it right now is absolutely no accident at all.
Your word matter. YOUR words matter. Your words MATTER!
It took me only three minutes to write these words and my guess is this: me saying these words to you shifted something. These words shifted something important. All because I believed, repeated and took action.
My words matter and your words matter. Our words matter. Let's keep writing them.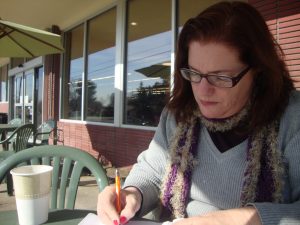 Julie Jordan Scott inspires people to experience artistic rebirth via her programs, playshops, books, performances and simply being herself out in the world.  She is a writer, creative life coach, speaker, performance poet, Mommy-extraordinaire and mixed-media artist  whose Writing Camps and Writing Playgrounds permanently transform people's creative lives. Watch for the announcement of new programs coming in soon!
 To contact Julie to schedule a Writing or Creative Life Coaching Session, call or text her at 661.444.2735.