Five years ago I spent an afternoon out with Ramona Quimby and a bunch of other (human and sculpture garden) friends in Grant Park in Portland. I managed to gather people from online friendships and Bakersfield Ex-Pats to this park to enjoy a bit of Literary Granny history.
Sometimes I am amazed people are willing to follow my whims and other times I say "Naturally they do!"
Why wouldn't they? I tend to seek out quirky places other people hadn't thought to explore yet, especially the artists and adventurers I am most attracted to. Little known secret: I had a conversation with Beverly Cleary more than thirty-five years ago at a convention for English teachers when I was working for a textbook publisher.
She was sitting at a table and no one else was there. She appeared to be fabulously ordinary which I found incredible inspiring. I wish I knew she had said this, "I was a great reader of fairy tales. I tried to read the entire fairy tale section of the library."
If I had known she had said this I could tell her I was the same way when I was a little girl. I loved hearing my mother's voice when she read aloud. I would close my eyes and wish for once she would read "The Snow Queen" which I loved but was longer than the time my busy mother had for reading aloud. "The Princess and the Pea" was two pages long and I almost memorized it.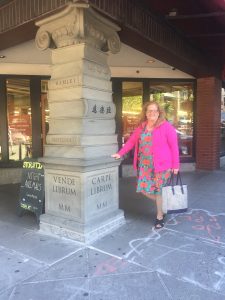 Beverly Cleary is a national and Portland treasure, like Powell's books and a culture that made me feel at home as soon as I arrived. It continues to call to me today. Hearing of the unrest there made me want to road trip there again and lend my body and my voice to the protection of freedom of speech, but pandemic times and my health being what it is – I offer my memory and my love and admiration.
May we continue to honor and praise each other's voices with an energy like Ramona Quimby's.
What character from your childhood continues to speak to you today?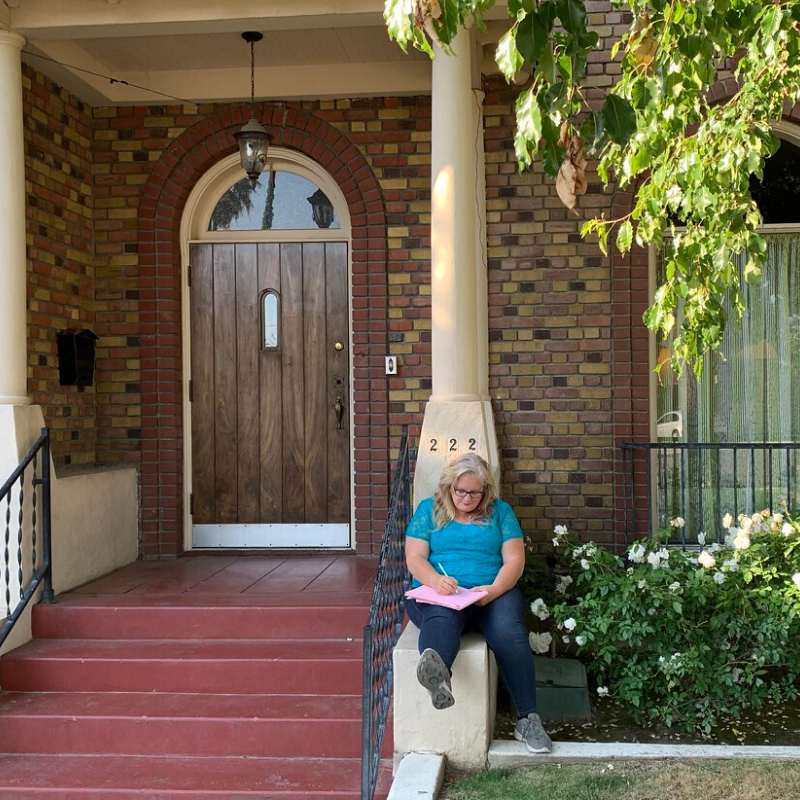 Julie JordanScott, the Creative Life Midwife, is a writer, a poet performer, a Creativity Coach, A Social Media Whiz and a Mother of three. One of her greatest joys include loving people into their greatness they just aren't quite able to realize yet.
Julie is also one of the Founders of Bridge to the New Year. Join us now in 2020 in #Refresh2020 in Bridge to the New Year to reflect, connect, intend and taking passionate action to create a truly remarkable rest of 2020.