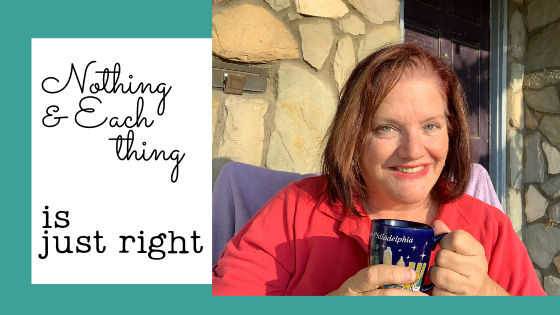 There is nothing perfect about this picture.
I am wearing lipstick, but no mascara or other attempts at beautification. I hadn't even bothered to take a brush to my hair.
If you look more closely you will see there is everything perfect about this picture.
I am smiling, even though I am not wearing mascara, even though I haven't taken a brush to my hair, even though I am slightly ashamed of the reality that in my privilege I was upset about going three days without a longed for chocolate croissant when people are lining up for sustenance and rightfully worrying about being evicted or mourning for losses that are incomprehensible to me.
Right now I am doing the best I can to trust myself to continue to do what I can to enhance the world in my little corner of it. I am hosting conversation circles, for one. I am posting honest and upbeat content to engage and evoke constructive curiosity in myself and others.
My porch is as close to the front lines as I get right now.
My porch is the front line right now.
There is everything perfect about this picture.
Now it is your turn to consider what is right in your life right now.
Prompt for Contemplation, Conversation & Creativity: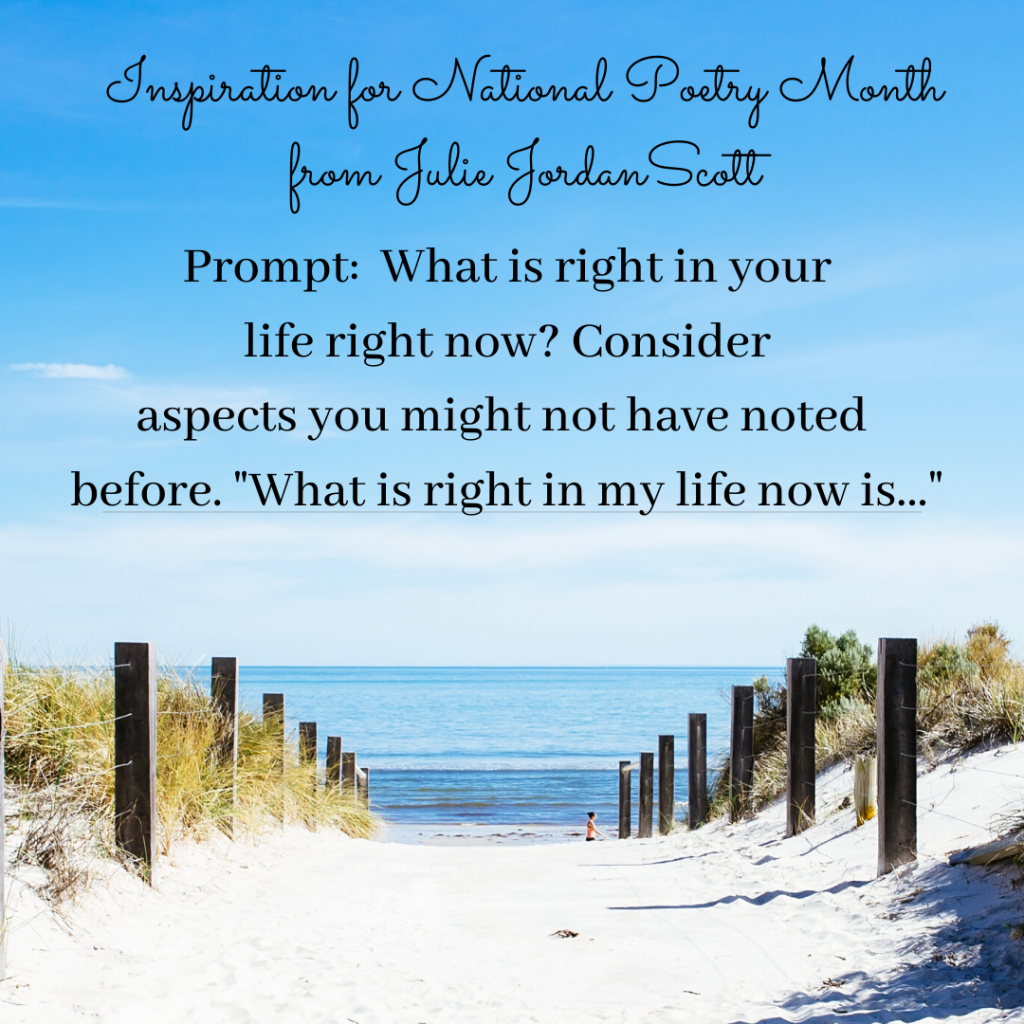 Use this question to prompt contemplation, journaling, a blog post, a conversation, a poem or start a work of art in a new or renewed direction.
Please write in the comments your first response to the prompt.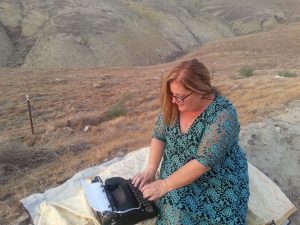 Julie JordanScott is the Creative Life Midwife. She inspires people to live their life as an artform and take action towards their best results. During the 2020 Pandemic she is also leading daily Virtual Coffee Dates, Facilitating Intentional Conversation so people will feel less isolated during this time of social and physical distancing. Join the conversation by registering for free by clicking this link.