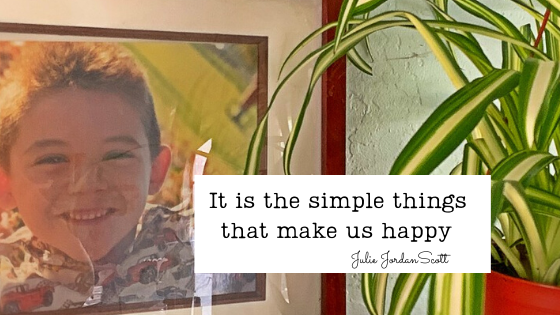 Yesterday I did the best thing I have done since the middle of March.
I adopted a plant. A spider plant. An incredible Spider Plant I've named Henrietta.
I am calling this a matter of "Delayed Child Moves Away Syndrome Affect." My son, Samuel, moved away to college last August. Like any parent, I was nervous and numb. I waved goodbye when I left him at his dorm and was thrilled at Thanksgiving to spend a few days with him. The December and January holidays arrived and it was almost like old times.
With the arrival of Corona Virus, he petitioned to stay on campus. I congratulated his independence and my heart broke a little.
He is signed up for two sessions of Summer School, so he will be home for about three weeks this Summer.
I act like I don't miss him, but when I sat in my car waiting for the curbside delivery of my plant I knew something oddly exhilarating was happening.
I was adopting a plant. I was adopting a Spider plant! I had wanted a Spider Plant for a long time but the timing didn't ever seem to feel right. This morning, I took the leap. I sent a message to my friend Amanda who owns House of Flowers and I asked her, in a typed whisper, "Do you have any spider plants in stock?"
She did! I would soon be the mother of a spider plant! I would have something new to nurture. It isn't the same as having my son here at home and given our current circumstances, Henrie brings a healthy dose of optimism for the future and a sense of purpose beyond myself and my work.
When I saw Diana – Amanda's Mom and business partner at House of Flowers – walk out the door to the shop with Henrietta in her hands it was as if the Earth stopped moving. "She is so beautiful!" I heard myself saying. I took her and cradled her in my car. When I got home I almost couldn't let her out of my sight.
I had a zoom meeting to attend and she was right across from me on my desk. I crooned and crowed and couldn't stop talking about her. "I adopted a spider plant today!" I told anyone who approached me on social media.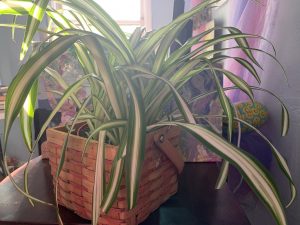 Little Henrie is now across the room from me on the mantel. I am thinking of all the plant accessories I may buy her, maybe a fancy new pot in a while. She is a brilliant plant, a beautiful plant, a transformative plant.
Why did I wait so long?
This morning I placed her in a basket and she is sitting, once again, directly across from where I write. All is right with the world.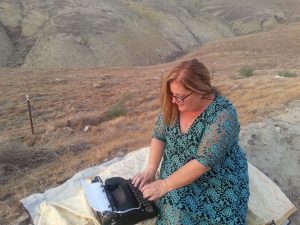 Julie JordanScott is the Creative Life Midwife. She inspires people to live their life as an artform and take action towards their best results. During the 2020 Pandemic she is also leading daily Virtual Coffee Dates, Facilitating Intentional Conversati