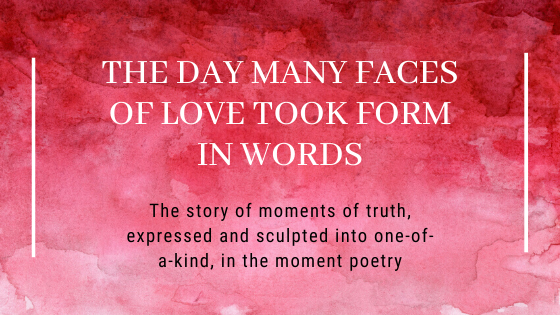 Last year in early February I was approached by Amanda with House of Flowers here in Bakersfield to hang out in her flower shop and type personalized love poetry and donate the money people paid for the poetry to local art organizations.
If you have known me for more than a minute you would say "This has you written all over it!"
This definitely sounded like it would be a fun adventure,  but I wasn't prepared for the Pop Up Poetry Shoppe experience to include such transforming conversations for the people who asked me to write a poem for their loved one.
Writing personalized poetry isn't new to me. In the past there have been several times when I crafted various forms of personalized poetry for people. Often times it was connected to a mission or cause and soemtimes it was simple to create distinctive times of connection.
Most notable was writing Soul Poetry with the intention to connect deeply with the subject of the poem and then write what I saw, felt and experienced of their person – their soul – and crafted it into a poem.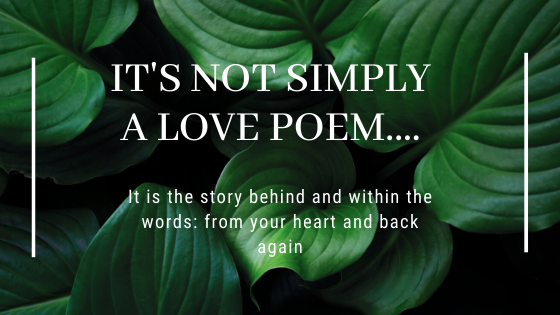 I knew this would be different because most of the time the object of the poem wasn't there, but the love for that person stood in front of me as told via answering questions and sharing snippets of stories. These moments of collaboration helped me to get a poet's view of the one they love and the relationship they shared.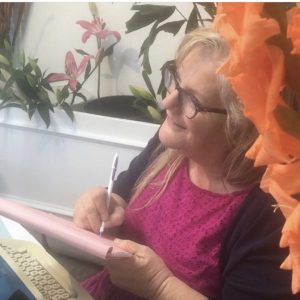 I sat among flowers and wrote poems for quite an eclectic group of people from couples who had been married for decades to people who were platonic friends – several "Galentine's" and one for two friends where at least one of them was beginning to hope for more than a platonic friendship.
I've often wondered how that one worked out.
I wrote a poem from a Mom to the baby she was pregnant with at the time and an auntie for her niece and nephew. One asked for a poem of love to herself from the Universe – with my voice tuning into what the Universe had to say.
This year I was asked to return to my typewriter at the flower shop to craft more love via poetry. I gladly said YES!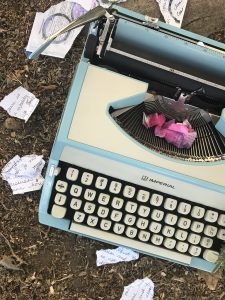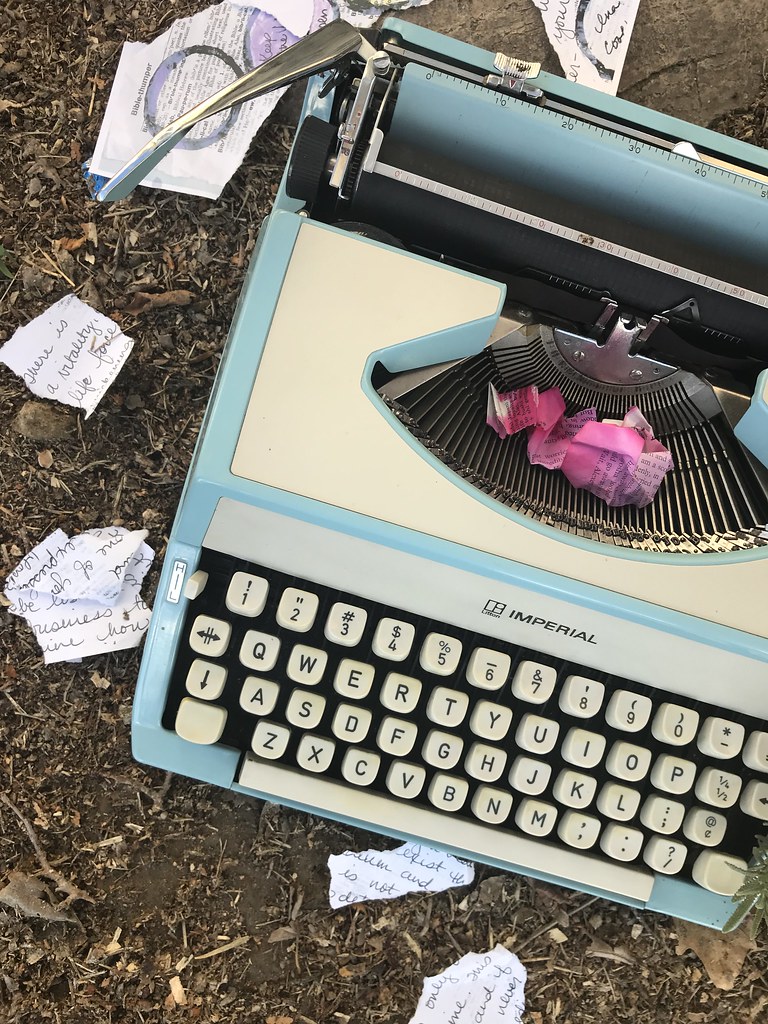 I realized there may be others in my wider, outside of Bakersfield sphere who would be interested in experiencing this time of deep connection and soulfulness crafted into love poetry especially for them or for their loved one. If this describes you, please visit our Pop Up Poetry Page here for complete details.
One of my favorite romantic poets, Robert Browning, married a woman who was eight years older than he (uncommon in the 19th Century). Her name was Elizabeth Barrett, another romantic British Poet whose name became Elizabeth Barrett Browning.
One of his famous lines of poetry was one he wrote as he woo'ed Elizabeth Barrett. It goes like this, "Grow old with me. The best is yet to be."
The best poem for your loved one has yet to be written. This Valentine's Day, take a moment to write one or if you would rather collaborate to bring your words of love to life I would be delighted.
If you have questions, please leave a comment below or send me an email at juliejs at creativelifemidwife.com
I can hear your poem in the future right now.
Can you hear it, too?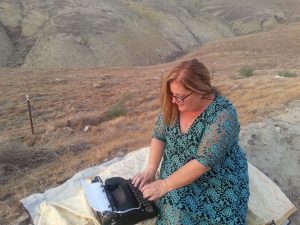 Julie JordanScott is a multi-creative who lives in Bakersfield with her daughter, Emma, in an eighty-year-old house with two palm trees in her yard. She loves writing and reading poetry, sitting by the Kern River and learning new quirky facts about literary grannies and what makes people tick. Her current project is finding ways to end the secret epidemic facing the US – with 60% of Americans affected by it. This love poetry project is another way she is working to eradicate loneliness – more information may be found on how you may be involved in the cause at EradicateLoneliness.com