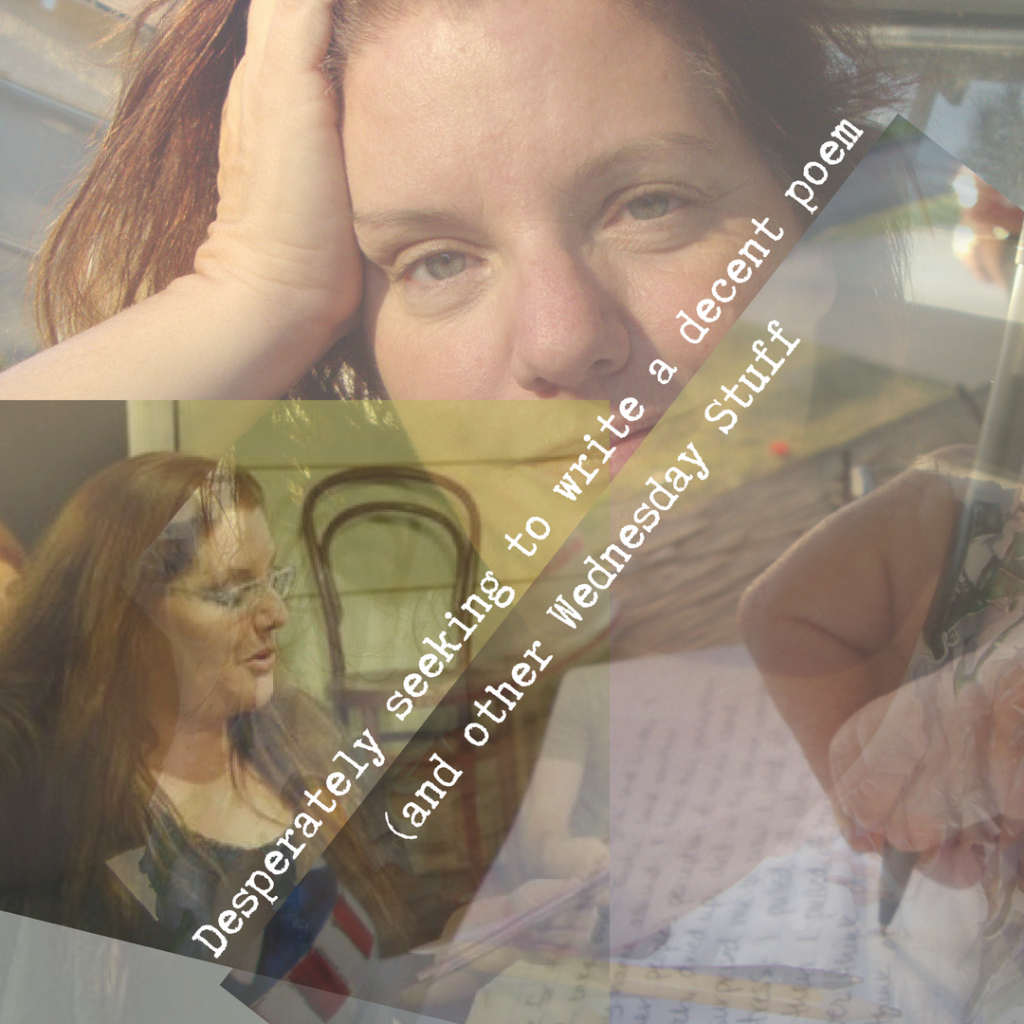 This is the place where the seemingly heavy business of rewriting one's narrative and being immersed in the present moment via stream of consciousness, free flow writing a la #5for5BrainDump intersect. What follows is the actual writing I just completed in a spell of five minutes on May 16, 2018.
All I want to do is write a decent poem. That's it right now.
I just want to write a decent poem. And nothing is flowing.
Emma keeps looking at my fingers moving. I am able to converse with her and stare into her sure-of-herself twenty-year-old eyes as I type.
It is a talent, I suppose, which doesn't translate into anything significant (yet) I still have more than three minutes left on the timer to write which reminds me.
"There is never enough time" is a belief I sometimes carry – oh, be real, I often carry, in the space between what I want and what I tell myself, over and over again, is unreachable.
My Pollyanna tendencies try to hush my inner pessimist who I also don't let show very often. She is, instead cloaked in the darkness.
Don't want to be blamed for bringing the energy down, so I just keep typing. I just keep typing and focusing and attempting to focus.
This morning I got some good intentional time stretching practice when I cleared up Monday's whirlwind with startling efficiency and didn't waste my time being angry at the unchangeable stuff I have no control over. Instead I got down to business and sorted what could be sorted and trashed what belonged in the trash and checked off the to-do's with efficiency that would have made my once fifty-two-year-old mother smile.
"There is enough time, always." The real-me says.
I'm writing, right? It may not be brilliant as is (and maybe someday in the future I will see it as so.)
The timer sounds and as I re-read what I wrote, I feel the unmistakeable lump of a teen-aged complexion. Fabulous. 
Julie Jordan Scott inspires people to experience artistic rebirth via #5for5BrainDump, livestream broadcasts,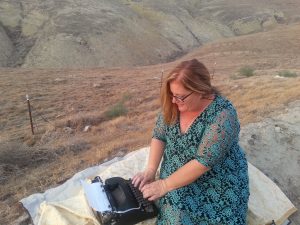 creativity playshops, books, performances and simply being herself out in the world.  She is a writer, creative life coach, speaker, performance poet, Mommy-extraordinaire and mixed media artist whose Writing Camps and Writing Playgrounds permanently transform people's creative lives. Watch for the announcement of new programs coming in soon!
To contact Julie to schedule a Writing or Creative Life Coaching Session or to request she speak at your next event, call or text her at 661.444.2735.