Rewriting one's narrative  – sometimes called "inner tapes" or "self talk" or many other catch phrases is an important part of personal transformation for everyone.
Studies have proven this strategy works so therapists and life coaches and healers have prescribed a variety of processes for people seeking improved lives to shift from the old thinking to a renewed, much better life. 
I have taken on a personal challenge to re-frame my less-than-constructive narrative thought processes here as a means to inspire and stay accountable because when I have done so in private, I tend to do the push-me-pull-you-oops-I-forgot-it-again-thing, which I try not to have as an ongoing project. My aim? To feel better than ever AND to inspire you in the process. Please, join me now, as I take it on 5 minutes at a time for the next 30 days. You may listen to me read aloud on my podcast as well by clicking here.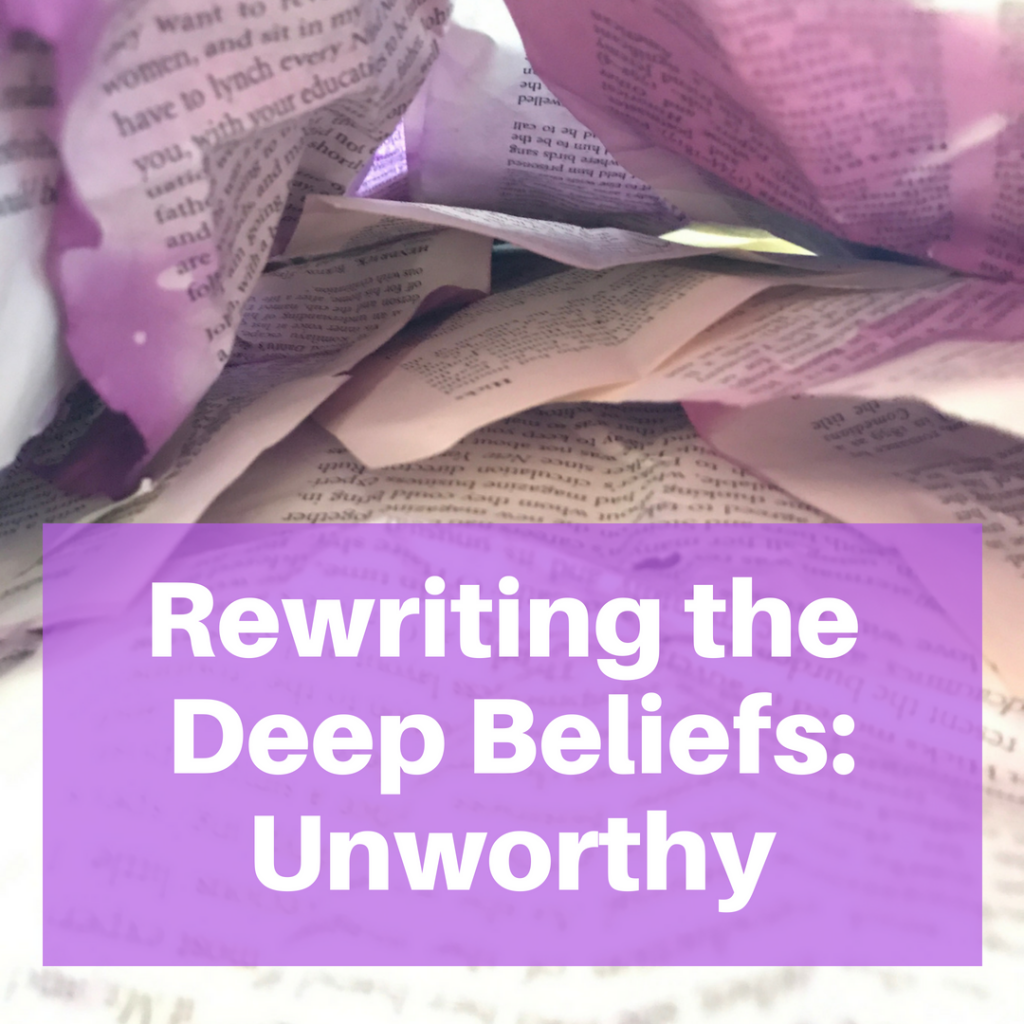 You might have noticed this buried in my last blog post:
It isn't a sweet dissatisfaction I normally feel, but a deep tainted dye that spreads over me – based upon none other than that damn narrative that runs through my veins, "You don't deserve to do well, you need to seek penance constantly for all your wrong doings."
I chose today to write five minutes more – to continue to work with this not only deeply dyed but also deeply rooted belief, actively poisoning my possibilities.
This is an example of narrative I came face-to-face with – or fingers to the keyboard in stream-of-consciousness and then to my awareness…. that invited me to go deeper.
Old narrative: "I don't deserve to do well, I need to seek penance constantly for all my wrong doings."
This goes in direct opposition to the views I espouse in relationship to other people. "We are all human, we all make mistakes." I say to others, a slight smile on my face, eyes looking into eyes with warmth and compassion.
"In my business, I value mistakes, I value the slightly awkward, I appreciate the path to better, progress is the new perfection," and on-and-on-and-on-and-on. It is time to fully honor myself within the others – make it "myself and others" on the list of who and what I value.
The only penance I may have ever needed to pay (and I don't believe I did, when conscious and aware) has been paid by the self-flagellation I've been doing by not using my gifts to the extent that I might. And that, beloveds, is worthy of forgiveness as I have shown and lived over and over and over again.
How to rid myself of the "deep tainted dye that spreads over me"?
I love to dye paper to make mixed media art. It is extremely therapeutic for me to create colored paper and watch the dye merge and spread and play in ways unexpected.
To lighten the color of the dye, I add water. I add more paper to dye. I add more water. I make more paper. Repeat, repeat, repeat.
Showing up at the page and writing, exploring, allowing myself to feel the emotions and poke about in what makes me uncomfortable in containers of time and energy – these are the tools I will use.
Writing, brain dump style in 5 minute chunks. Art making. Conscious, directed and focused transformational conversations. All of these will diminish the heaviness that comes with the deeply tainted dye as I live this life and share these gifts as I was meant to all along.
Now it is your turn to let your narrative loose, to free yourself, too.
I'm here, ready to listen and share.
Always, Julie
 = = =
Julie Jordan Scott inspires people to experience artistic rebirth via #5for5BrainDump, livestream broadcasts,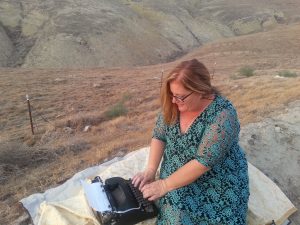 creativity playshops, books, performances and simply being herself out in the world.  She is a writer, creative life coach, speaker, performance poet, Mommy-extraordinaire and mixed media artist whose Writing Camps and Writing Playgrounds permanently transform people's creative lives. Watch for the announcement of new programs coming in soon!
To contact Julie to schedule a Writing or Creative Life Coaching Session or to request she speak at your next event, call or text her at 661.444.2735.