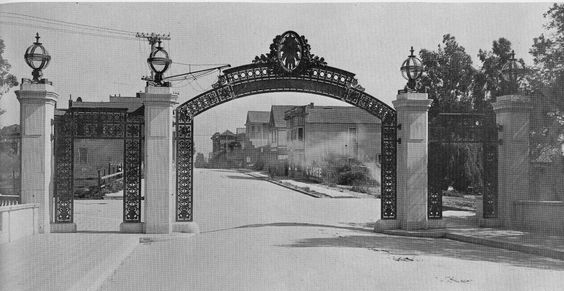 One of the best ways I have found to improve my writing is to study the lives of writers who went before me.
I'm not sure when I became blissfully obsessed by the lack of women writers who were quotes and looked toward by the literary establishment, but this passion has brought me countless hours of joy and pleasure in its pursuit. Today, two women writers I revere. I spoke about some of this on a recent FacebookLive broadcast. At the bottom of the information is a link to watch this and more videos that are a part of the #WordLoveYourself project I am working on with Writer and Blogger, Christine Anderson. 
Ursula K. Le Guin– a powerhouse writer and trailblazer in both style and substance – died recently.  Le Guin was raised in the shadow of one of the most prestigious intellectual spaces in the Country, University of California, Berkeley.  Her father was a faculty member and her mother was also a non-fiction writer.
I'm reading her most recent book, "No Time to Spare: Thinking About What Matters." And have also read bits and pieces of what she is best known for, science fiction.
She doesn't believe in the adage of "Show, Don't Tell" and believes people have gotten lazy and NEED the exposition of TELLING.
Laura Ingalls Wilder – best known for her series of "Little House" books which became a marketing juggernaut in the 1970's thanks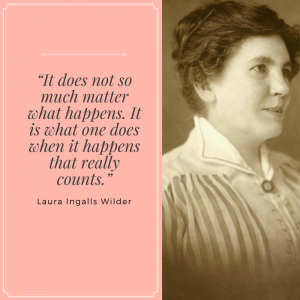 to a hit television series – learned early how to tell AND show simultaneously when she became the eyes for her sister, Mary, who lost her vision during childhood. The Ingalls Family lived frequently as wanderers, oftentimes poor and moving about regularly trying to keep the family fed and cared for meant giving up "extras" like education and new clothes.
Her descriptions are vivid and crisply written, oftentimes woven in a storytelling style.
What can we learn from these two very different yet similar Literary Grannies?
Telling isn't all bad: it is the CLUNKY exposition that is horrid. Le Guin sounds as if she gets frustrated by writers who leap into dialogue without any background or explanation so the dialogue doesn't have anything to "hold onto".
The worst for me is watching a TV show or movie where a lazy script writer puts dense clunky exposition (telling) into a moment that might have come alive with old fashioned story telling – the WHAT HAPPENED
approach which is also exposition, just exposition done in a better, more engaging manner.
Another technique is to "project the scene in your minds eye" and then step into the scene. Live it in words via the senses. What do you hear, see, feel against your skin? Work on making the telling a part of the showing. They don't have to be separate and one good and one bad.
This fits perfectly with my belief AND is always better than either/or.
Make practice into a game. Try showing and telling in different ways.  Share what happens by commenting here. You may also join our live streams on our Facebook page and writing community.  Livestreams flow directly into Facebook.com/JJSWritingCamp for the Word Love portion of #WordLoveYourself and Facebook.com/MindfulYenta for the Love Yourself Portion where my friend, writer and blogger Christine Anderson hosts.  Experience more community conversation in the Word-Love Community group. You are welcome everywhere.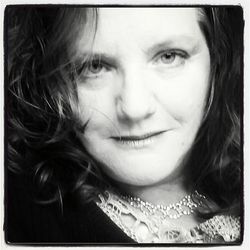 Julie Jordan Scott inspires people to experience artistic rebirth via her programs, playshops, books, performances and simply being herself out in the world.  She is a writer, creative life coach, speaker, performance poet, Mommy-extraordinaire and mixed media artist whose Writing Camps and Writing Playgrounds permanently transform people's creative lives. Watch for the announcement of new programs coming soon!
Contact Julie now to schedule a Writing or Creative Life Coaching Session, call or text her at 661.444.2735.