It is one of the most powerful questions you may ask yourself: "What do I really, truly want in this wild and wonderful life I've been given?"
As writers, we may ask specifically about our writing, "What do I really, truly want to create with my writing? How do I want my writing process to feel?"
We may ask, "How may I awaken my love for the writing process?"
I wish I  could tell you the answer naturally rushes out in a beautifully crafted message right from my subconscious to my keyboard.
It doesn't usually happen like that. Instead, a process we come to know as even more delicious than instantly having an answer takes place and instead of just "getting an answer" I give myself room to fall back in love with writing.
Stay with me so you may deepen or fall in love all over again with both your creative process AND your life.  I will share with you what I wrote in five minutes. I am taking that risk, I am allowing you into my own writing perfect imperfections. It is scary for me AND I am willing to go there because it is so important for each of us.
"When love awakens in your life, it is like a rebirth, a new beginning."
John O'Donohue
I started to write:
Think outside of the realm of romantic love now.
If I reawakened to the love in my writing life, I would discover… my words have more merit and meaning than I had originally believed. In fact, I haven't believed deeply enough in eons. Or at least a long time. Eons, that's a bit of hyperbole.
Isn't it funny how a moment in time may feel like eons? It may feel like hyperbole too. Maybe we should write about love AS hyperbole. Maybe we should write about love being someone else drinking the yummilicous coffee I made for myself. Or stealing the chocolate bar (for myself) or… enter your weird quirk here.
"My sun sets to rise again."
Robert Browning
Settling in, I think about Nutella sandwiches. I think about my slouchery as a mother. I think "What will my babies eat if I don't map it out?"
= = =
There are so many distractions as I sit here and attempt to write for five minutes about awakening love for my writing process. I see a broom and want to sweep, I look at the clock and I want to assemble lunch for my children and get out into the money making flow "hurry it up hurry it up hurry it up!" I hear in my inner ear. Oh, Lord I can't do it all – my anxiety reaches for my throat to shut my voice – my writing voice – down.
Five minutes. That's all.
My fingers continue to move, on the keyboard focused.
Reawaken love for the process.
Let go of end result. Welcome bad or mediocre or lukewarm results. (Youch!) Yes, even lukewarm.
Awaken to the process being enough. This is so un-pilgrim-esqu: we are trained to insist upon results that are only in our favor. "There must be a something in order to continue I can't just continue for a nothing that makes no sense."
Writing this is not a nothing. Writing these words is definitely a something.
Process is worth all of the wonder and exhilaration of being on a best seller list or having twenty five people pay a thousand dollars to hear me speak.
My community is rising up to greet me and say "Bring your work forward with and for us" it is almost surreal, beloveds, almost surreal."
Is it still less than five minutes?
I heard the coffee pot call me, the coffee pot that has been creating really tasty coffee lately.
I think of the squirrel and planning and play. And me. And love. And movement.
And applause. (My timer applauds when my time is up.) All that in five minutes.
= = =
Now it is your turn to take today's prompt and write from it. You may write once or you may write several times.
"How may I awaken my love for the writing process?"
Remember to set your timer for five minutes and after your time is up, spend fifteen to thirty seconds writing what you are grateful for either from the writing experience or from your life in general.
The world is waiting for your words: let's get them on the page now.
Be sure to follow me so you may continue to stay close to this sort of writing inspiration to keep your writing flowing and your life moving in the direction your heart seeks.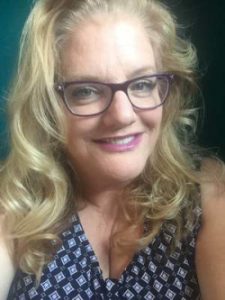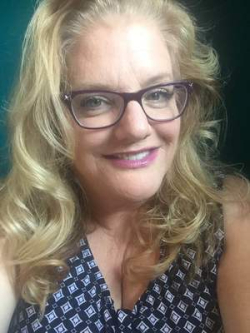 Julie Jordan Scott inspires people to experience artistic rebirth via her programs, playshops, books, performances and simply being herself out in the world.  She is a writer, creative life coach, speaker, performance poet, Mommy-extraordinaire and mixed media artist whose Writing Camps and Writing Playgrounds permanently transform people's creative lives. Watch for the announcement of new programs coming in soon!
To contact Julie to schedule a Writing or Creative Life Coaching Session, call or text her at 661.444.2735.
Check out the links below to follow her on a bunch of different social media channels, especially if you find the idea of a Word-Love Party bus particularly enticing.