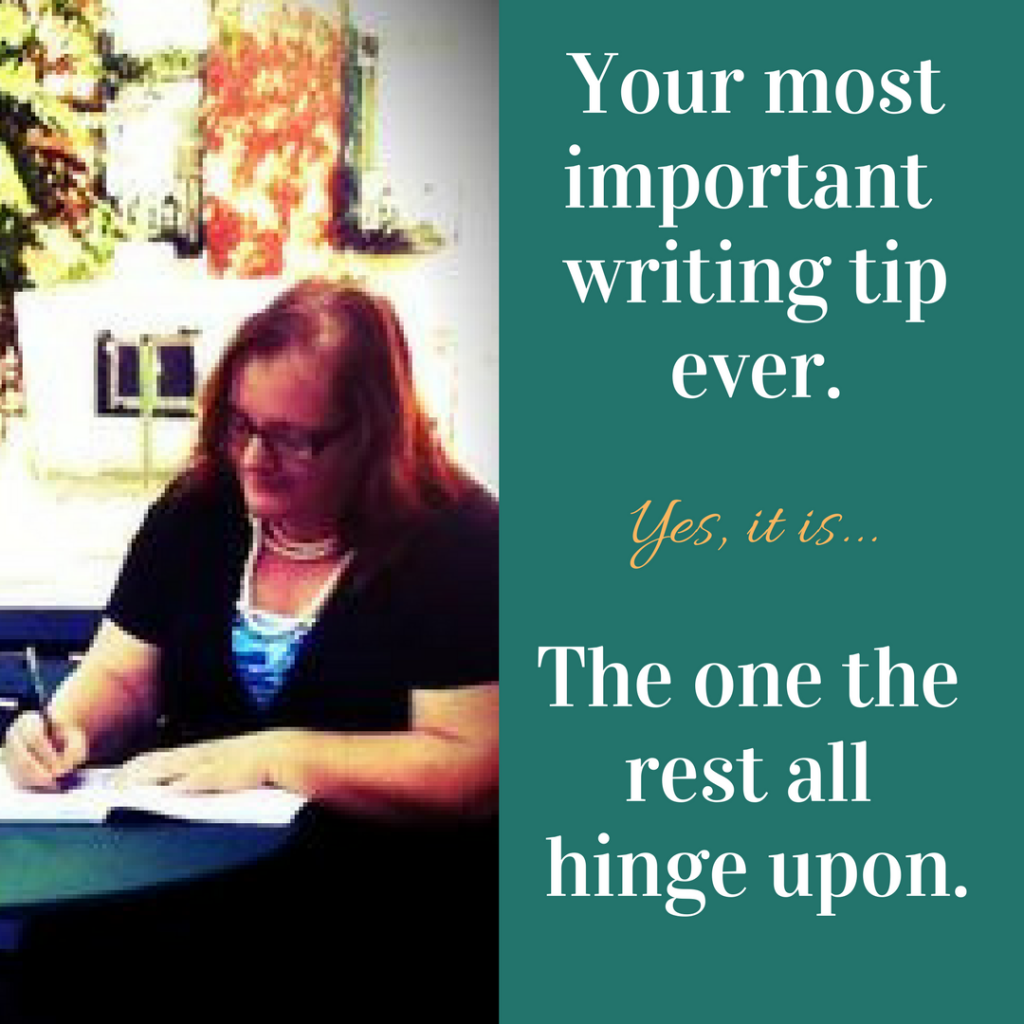 Are you ready for the single most important writing tip there is? The one that will change your writing game forever?
I can feel some of you cringing and some of you perking up.
One side says, "There are no single most important writing tips."
You excited ones are literally thrilled that I have THE answer. I have THE secret that will help you to become a best seller!
Here is the most important tip: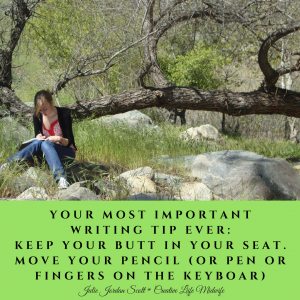 Keep your butt in the seat and write. Don't think about anything else, just move your fingers on the keyboard or your pen moving across the page and write.
You may be in a coffee shop, you may be on your treadmill with your voice activation tool writing AND the intention is to WRITE: so you aren't reading about writing, talking about writing, sharing your writing goals or watching livestreams about writing or taking a class about writing you are actually doing it. Writing.
You might be ready to throw something at me at this point. Please don't. Please stay here and I'll give you the secondary part of this tip which is HOW TO keep writing.
#1) Write anything. Good bad or indifferent, write anything even if all you write is "Look at me, I am writing!" over and over on the page.
Sometimes I have been known to write "I love writing" and after seven or eight times writing "I love writing" more starts to flow. It is like turning the writing key into the ignition. Suddenly, with a little bit of gas and movement of the necessary elements (words and motion) you find yourself going somewhere with your words.
You could try:
"Yes, Julie told me to write, so I am writing!"
"To write is to live to live is to love I love to write."
"I love writing."
"I love writing tweets" or "I love writing blog posts" or "I love being the content queen!"
"Look at Julie (insert your name) write. Write, (Your Name), Write!"
You may join our Word-Love Writing Community on Facebook and/or participate in our #5for5BrainDump writing sessions offered via Periscope/Twitter and Facebook Live. 
The most important writing tip ever?
Keep your body planted and move your pen, pencil or fingers on the keyboard to say what it is you want to say.
Your voice is so important. The world is waiting for you to write. Your audience is lining up… perhaps impatient or more likely than not they're just making due until YOU arrive!
So let's go, let's write. Today is the only today you have. Write in it!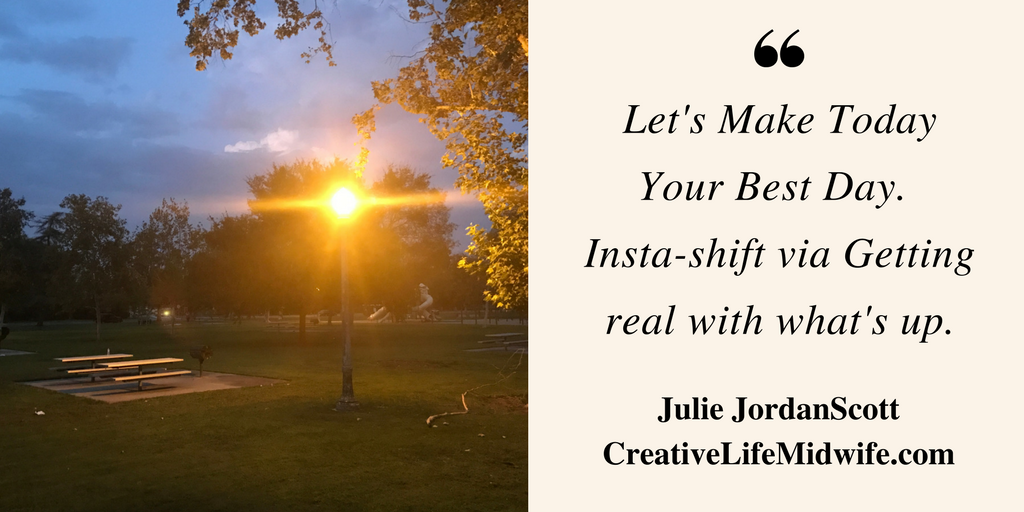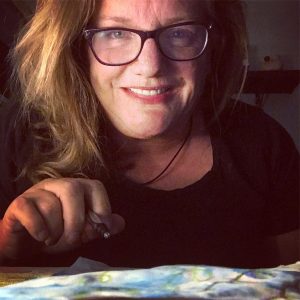 Julie Jordan Scott inspires people to experience artistic rebirth via her programs, playshops, books, performances and simply being herself out in the world.  She is a writer, creative life coach, speaker, performance poet, Mommy-extraordinaire and mixed media artist whose Writing Camps and Writing Playgrounds permanently transform people's creative lives. Watch for the announcement of new programs coming soon!
Contact Julie now to schedule a Writing or Creative Life Coaching Session, call or text her at 661.444.2735.