Welcome! This is where the miracle creating #5for5BrainDump Process meets the inner working of discovering one's unconscious beliefs otherwise known as "Rewriting One's Inner Narrative: 5 Minutes at a Time" Personal Growth and Transformation Made Simple… today I found it important to explore my relationship with time… something I used to love. Now?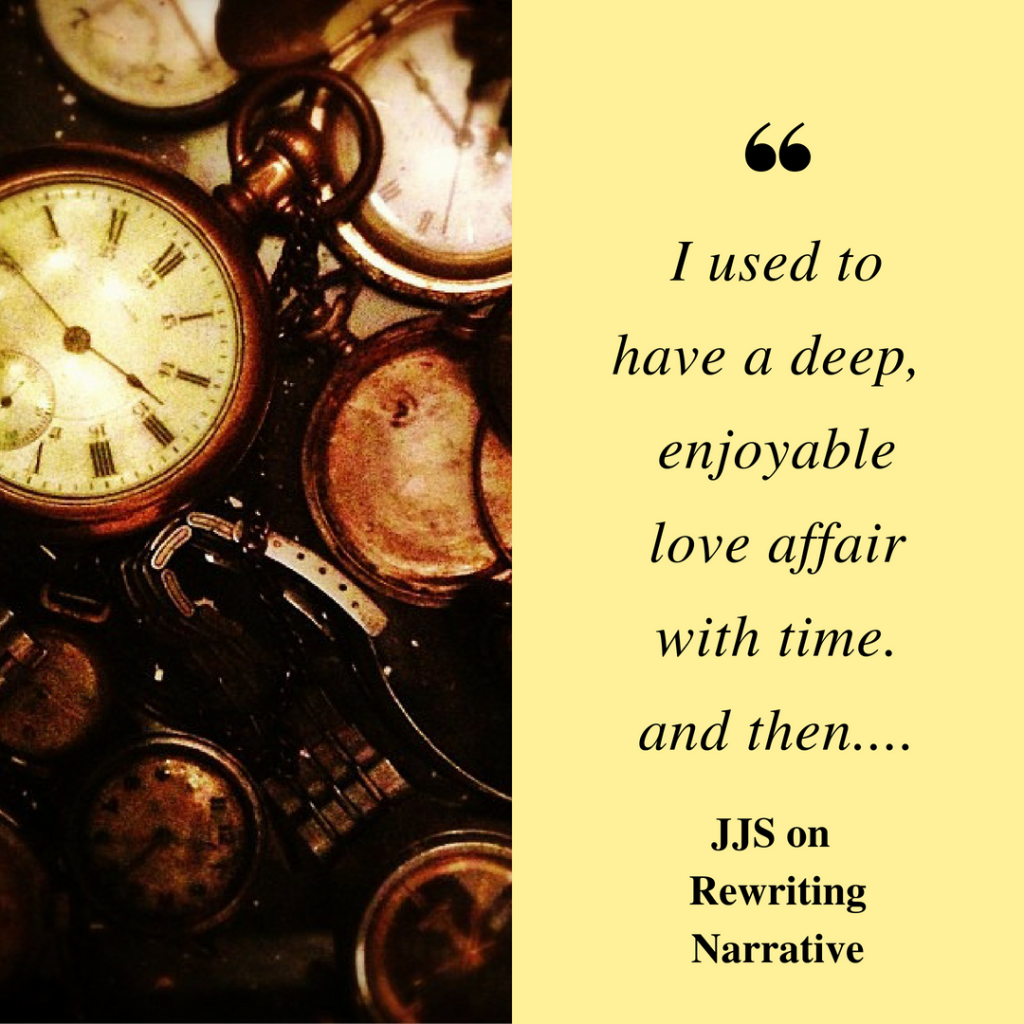 The time when I was the most productive was when I repeated this mantra to myself, "There is plenty of time to do all that I most need to do."
When I simply said those words to myself throughout the day, everything miraculously got done or I just let go what remained unfinished.
I almost whined at myself just now, "Why don't I do this anymore?" and then I remembered, the "Why" isn't important, the "What shift will be most productive?" is more beneficial.
I was searching for quotes from women about time management and all I found were trite clichés like "Don't sweat the small stuff" and "Take time for yourself."
I don't know about you, but I feel like I have heard these so many times and yet when we are deluged with a calendar that is so full we find ourselves stapling our finger at 3 am in order to finish a project on time the last thing on your mind is taking time for yourself. That is, other than collapsing into your bed once the next day is over.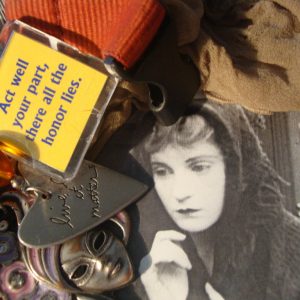 If I go back to my writing from earlier in the week, I see a lot of rewriting unworthiness and quite a bit of self-malaise. By the way, I have written myself as an expert on the topic of self-love and self-care. What I am addressing now is deeper than the surface stuff – this is why I am working on this re-writing because years of surface stuff doesn't begin to scratch the sludge coating over what is most significant.
Odd. My timer didn't chime, so I am going to reset it for one minute to finish up.
I feel as if there must be something important wanting to be written.
Time is measureable, it is finite.
It is ironically gloriously expansive when we return to the beginnings here. I am most productive when I repeat "There is plenty of time," throughout the day.
My subconscious nods in agreement and delivers plenty.
I am realizing again (a theme as I started writing these thirty days) how much I may protect my continued and continuing progress when I stop spending time with people and projects that don't align with these sorts of thought process.
Sometimes self-love includes who we are allowing in – as they reflect our beliefs as well.
Love, not lament, is what will help us to remember to appreciate and facilitate productivity in this time we are in – five minutes, five days, five weeks or years… at a time.
(There, that's the reason for the extra minute!)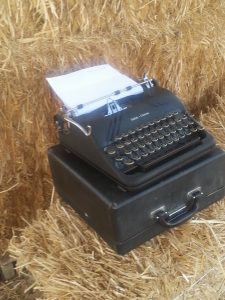 And now, for you – 
Writing Prompt – set your timer for five minutes and write…..
My relationship with time is like….
I was most organized with time when….
Share a cliche piece of writing advice you have received and refresh that cliche with what you have learned to be true – 
Write a time story, as if time was a person or entity…
Check back as I may add layers to this because… I will confess… I like these prompts I just wrote for you!
Julie Jordan Scott inspires people to experience artistic rebirth via #5for5BrainDump, livestream broadcasts,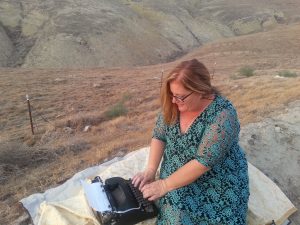 creativity playshops, books, performances and simply being herself out in the world.  She is a writer, creative life coach, speaker, performance poet, Mommy-extraordinaire and mixed media artist whose Writing Camps and Writing Playgrounds permanently transform people's creative lives. Watch for the announcement of new programs coming in soon!