I've been a life and creativity coach for the greater part of the last two decades and one of the most common questions I hear about writing is "What can I write about that is interesting with my not so interesting life?"
Today, I have an answer exactly for you –
Some writing and storytelling myths to throw out first:
People's most effective storytelling does NOT come from one huge, life shifting story.
Story telling and story writing are two entirely different experiences.
An ordinary life is a boring life.

Borrow a storytelling format from a remarkable leader in history
Do you recognize this phrase?
"I came, I saw, I conquered." is a phrase attributed to Julius Caesar when he was speaking of a quick victory to the Roman Senate in the first century ACE. Oftentimes you will hear it quoted in the original Latin: "Veni, Vidi, Vici."
Caesar was telling the senate in three Latin words and in six English words
I showed up
I took action
This was the result
This is absolutely the most simple format for storytelling you will ever come upon. From this basic roadmap, you can build any story you ever need to tell or write, whether it is the story of your life from birth until now, including your biggest triumph or tragedy or what you had for breakfast yesterday.
Let's try your version of a Caesar story now.
You can do this about anything in your life. Try it now.
What happened. What you did. What was the result.
I woke up. I hit snooze. I was late to work AGAIN
I drank coffee. I perked up! I got my assignment done.
I took a walk. I saw an incredible Sweet Gum Tree! I hugged it and found deep peace.
HINT: before you become a naysayer or say "but wait, what's next?" practice this, on its own, now.
Before you leave, share in the comments a very short story following Caesar's format.
To inspire you further, here is what I am using for the next program I am creating.
Wake up. Bear Witness. Weave Your Story.
A couple December's ago I made up this Caesar story:
Show up. Look up. Translate.
Before you leave, have fun practicing by sharing in the comments a very short story following Caesar's format.
How would your writing productivity change if you received varied, niche driven writing prompts daily – also fiction, poetry, entrepreneur, copy writing and video prompts are offered, join the Private Word-Love Writing Community on Facebook by clicking here.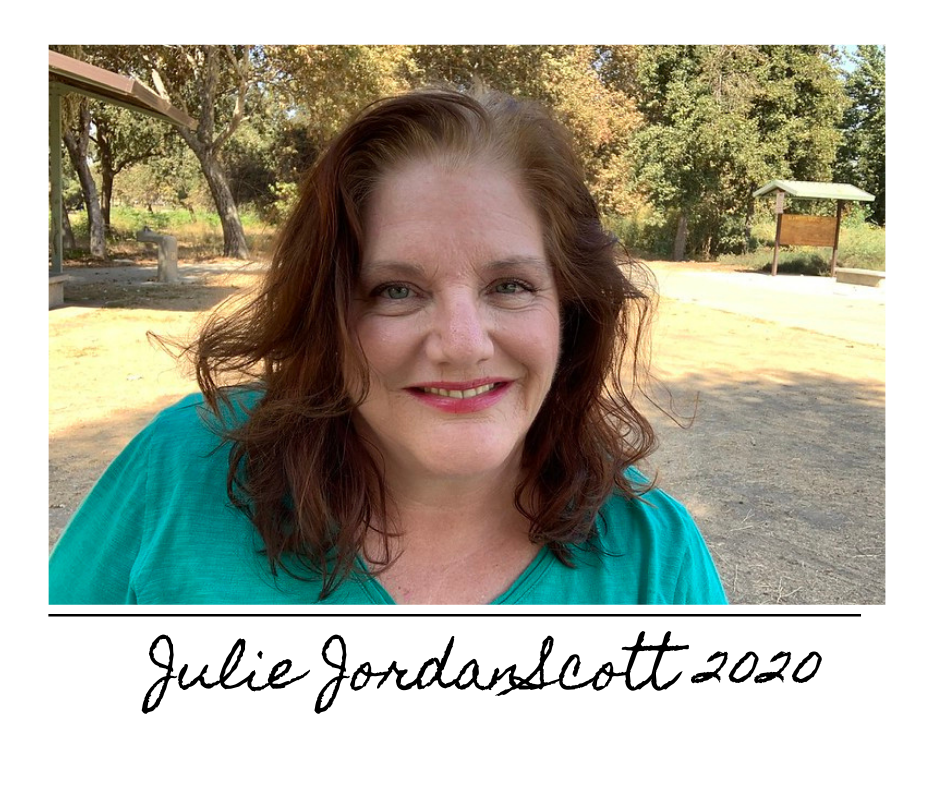 Julie JordanScott lives in Bakersfield, California in a house too small for quarantine life. Watch this space for a very important announcement regarding a brand new personal growth course and writing group beginning in January. Early registration starts at the end of the first week of December!