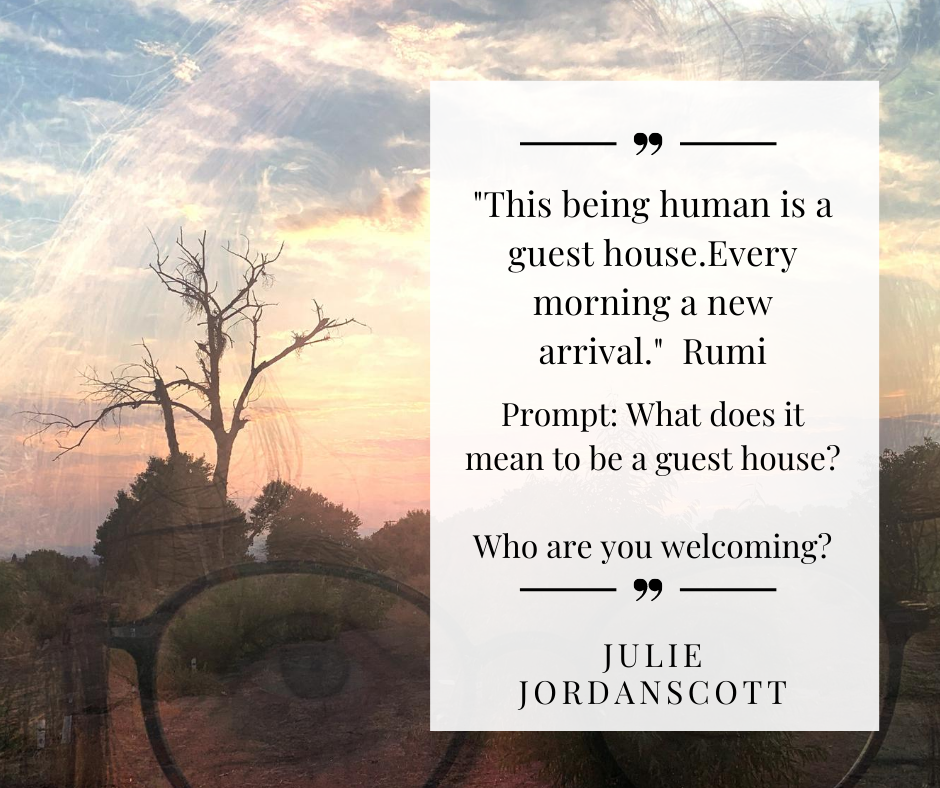 Some of this might take you out of your usual comfort zone of understanding. Right from the first line I talk about my heart having a front door. Whose heart has a front door?
I invite you to think differently today – and consider if you are, in fact, a "guest house" and your heart is the doorway into the house. I would love to know how your writing goes if you choose to write.
The front door to my heart rang this morning. When I opened the door, I heard a subtle invitation:
"Would you like to spend your haiku time today at the
Panorama Vista Preserve?"
I thought for a moment as I got into my car, "Oh, I might indeed want to go to the Panorama Vista preserve this morning. Hey – that's a cool idea, I was considering where to aim myself to write my haiku- I might just take you up on that idea."
The knock on my heart wasn't totally unlike the concept of someone saying "May I buy you a drink?" or "Would you like to go to the movies?"
Once there, my senses and my heart opened fully to whatever it was my host aimed for me to see.
My being human is a guest house, I thought. Divinity swings by sometimes with assignments I may choose to take or not take. I have the option of writing and storytelling and sharing or not sharing. No matter what happens – even nothing – there is learning and growing as a result.
Today as I tromped along the dusty, recently horse travelened path, I was astonished about the new things I saw: two no-longer-alive trees called to me as they stood, towering over the smaller, well cared for bushes and plants planted by the Kern River Conservancy folks.
I found a bench farther along the path than I have ever found before – because I had never walked that far. This morning I didn't set out to see new things or walk farther than I had before, it just happened because I opened the door to receive the invitation and responded.
I allowed myself to be further romanced by dead trees at sunrise and because of that, I moved forward farther and with more strength and sure-footed than I was the last time I visited.
This time, I saw more bunnies hopping around there than I had ever seen. They made it into my haiku. I heard a different sort of bird than I am used to hearing. I posted a video on my daily haiku sharing and have started a conversation to find out what sort of bird I was hearing.
I was able to fully embrace the dusty, burnt plants air and admire the work of the Kern River Conservancy in their outdoor green-house. When I first visited here a good ten years ago there were lots of those dead-looking trees, not an abundance of native plants under cultivation.
I sat on the new-to-me bench to write and it was because of my quiet that more animals grew to trust me and made themselves known.
This being human IS a guest house. My guests include you – and the animals I saw – the egret, the bunnies, the insects, the birds-I-can't-quite-name-yet.
Each aspect of this experience was and is sacred. Each aspect is profound enough for me to remember so that tomorrow, I will open my heart so that more guest house visitors will be welcomed in.
I forgot to mention the ending of this story.
I walked back to the parking lot and a car that had been idling for at least twenty minutes started moving, doing donuts and making huge circles of dust in an out-of-control way. I hurried to get seated and get the ignition on so that I might be able to write this. I stumbled and was flustered and before I could even begin to move, the other car was driving away.
One moment, my heart was pounding and full of fear and the next, I felt safe. I allowed the momentum of the love and joy and witness of the sacred in the ordinary guide both my writing and my experience. Yes, the wacky-scary donut driving car experience also happened, but the one negative didn't overshadow the beauty because I knew "I am being a guest house, not a house of horrors."
I look forward to going back and walking further than the two dead-looking trees and the second bench. I will continue to follow the flow along the current of the sacred where I know every morning there is a new arrival waiting for me.
I wrote this post in less than 5 minutes using the same methods we use in the #5for5BrainDump experience: we write from a prompt for 5 Minutes for 5 consecutive days and as a result, some pretty magical insights take place… and new pieces of content are born. This five minutes will, I know, be used in social media posts beyond this blog post – and reliving this morning's experience in words makes it even that much more sweet.
Simply use the prompts from the image above to begin your renewed writing experience. All it takes is 5 minutes.
It's all waiting for you to simply say yes. Thank you for reading.
To receive an email with a private video message and writing tips during our next free writing experience, please subscribe to our #5for5BrainDump Email List:
To participate in conversation with other participants, join the Word-Love Writing Community Facebook Group where the conversation and livesteam sessions will be accessed in a safe, private writing community.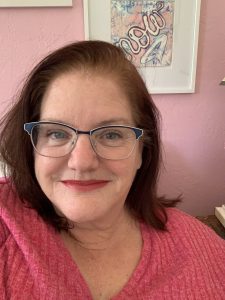 Julie JordanScott, the Creative Life Midwife, is a writer, a poet performer, a Creativity Coach, A Social Media Whiz and a Mother of three. One of her greatest joys include loving people into their greatness they just aren't quite able to realize yet.