My country went through a depth of experience yesterday I would not have imagined going through until it was happening. Today for most of the day I have been integrating my experience, even here from the West Coast, quietly and grounded, listening to my heart without influence from others.
Quiet is sometimes the best place to be.
It's ok to go "dark" for a day. It is fine and often appropriate to not speak right away. That's what I did yesterday. The reports were coming in from Washington, DC and I felt as if I was in a cocoon between my flannel sheets. With the horror I was seeing, I wasn't feeling any good things. Permission isn't something we need to ask for here in relationship to feeling, grieving, expressing.
In retrospect I may change my mind about the overall impact of what happened yesterday but right now, I'm not.
Right on Time is Sometimes Not on Time
So I am back, right on time, with a report from today – which happens to be the anniversary of the mother of one of my closest friends.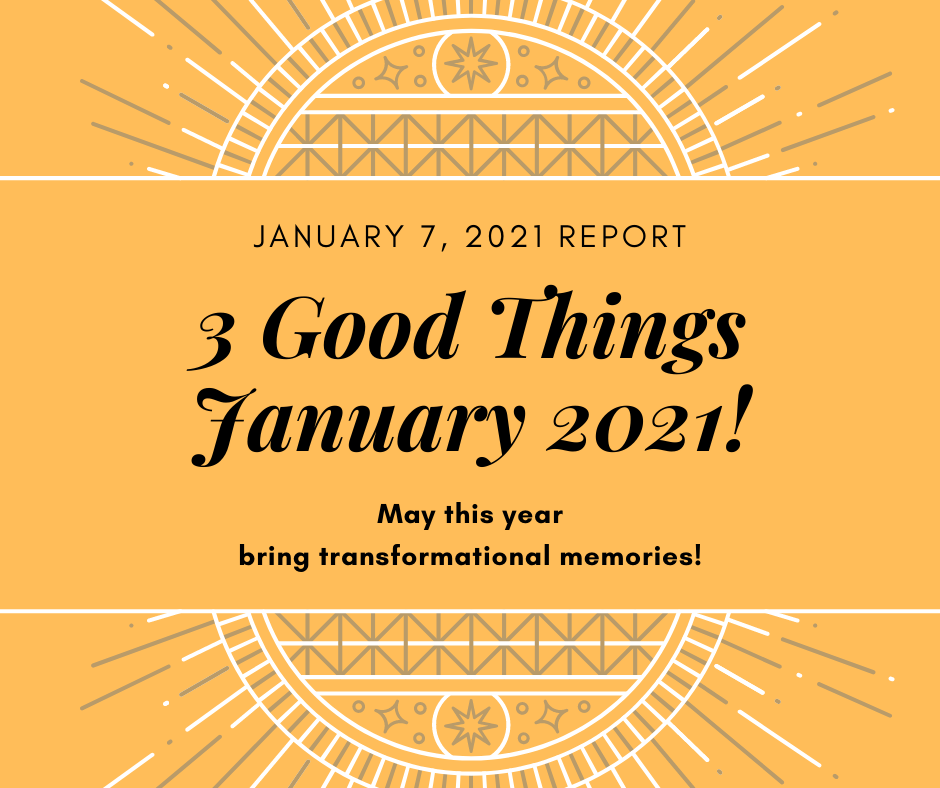 What are My Quiet 3 Good Things on January 7, 2021?
I honored myself and my rhythms today. I was intentional and didn't feel as if I "had to" force myself into anything.
I took action on chores I had been procrastinating about – cleaning out cabinets and clutter.
I'm trying the new app clubhouse for the first time today. I joined a conversation and I will be hosting my own room this evening. I am not sure how much I like it yet, but it is interesting to listen as I am doing busy work.
What are Your 3 Good Things?
I would love to hear your 3 Good Things, today or tomorrow or whenever.
You may also be quiet, sad, grieve, complain or gripe.
It's ok to go dark, even as we are consistently, radically joyful.
Julie Jordan Scott is the Creator of the Radical Joy of Consistency Course which helps people practice consistency and completion daily in order to experience a more incredible life experience. She came to this conclusion after almost dying and coming back to true healing by writing 377 consecutive haiku… and a lot more along her way to building that streak! To find out more about this program, visit this link, here.
She has been a Life Purpose and Creativity Coach since 1999. She has taught workshops in college classrooms, hospitals, teleclasses and webinars with participants across the world.