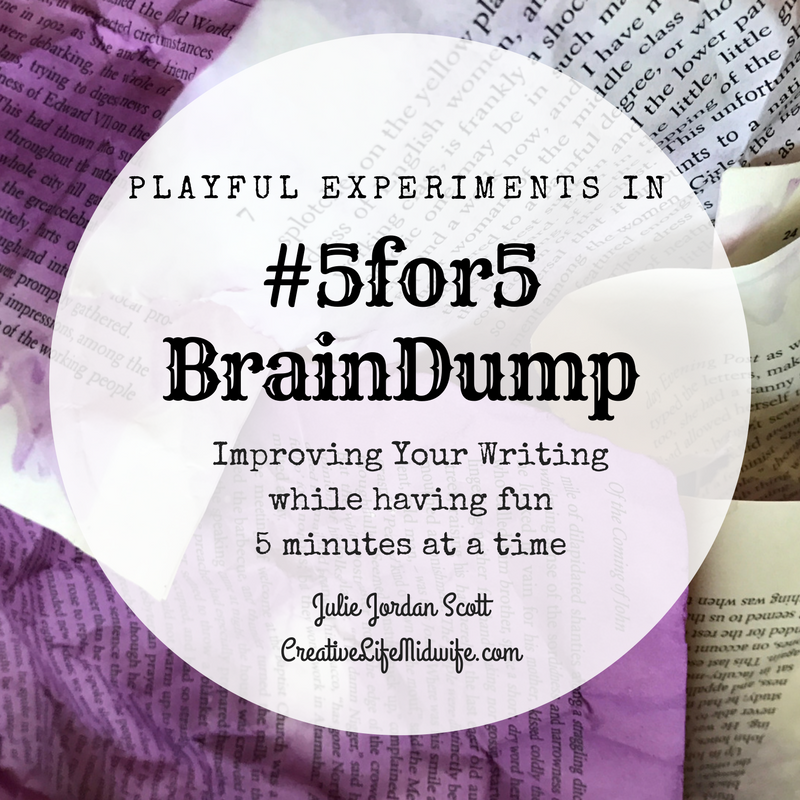 I did an experiment last week with the process I created, the #5for5BrainDump.
I wrote using prompted brain dumps for five minutes a day for five consecutive days, allowing my thoughts to pour onto the page and then I published the unedited writing on my blog.
I wrote these reflections on Friday and I published last week six times on my blog.  This will technically be my first post of the new week or my seventh post from last week.
What did I learn?
It is best to have a blog template ready to go – I made mine on Sunday – so that when it was time to do my five minute writing all I had to do was the five minute writing, copy paste and publish. I know for many the hardest part is pushing that publish button.
I think next week I will have the prompts ready ahead of time so all the images will be uploaded as well so it will be a simple copy, paste and done. I really ran with the Eleanor Roosevelt quote this week and I wasn't expecting that, so I will allow myself to be open to whatever flows this week.
I want to keep a table of contents each week as I go with highlights of each post. I have found in my enormous body of work there is much that sits, forgotten, that is worth being re-published and shared with the world.
I want to explore how this practice may help with entrepreneurs as well. This will be a part of my focus next week – because I know once people begin to explore these methods, they may experience greater flow in their work world as well.
AND THE APPLAUSE SAYS – 5 minutes is up!
(Yes, this was written #5for5BrainDump style with several small edits on Sunday morning, just a different way of managing the content stream.)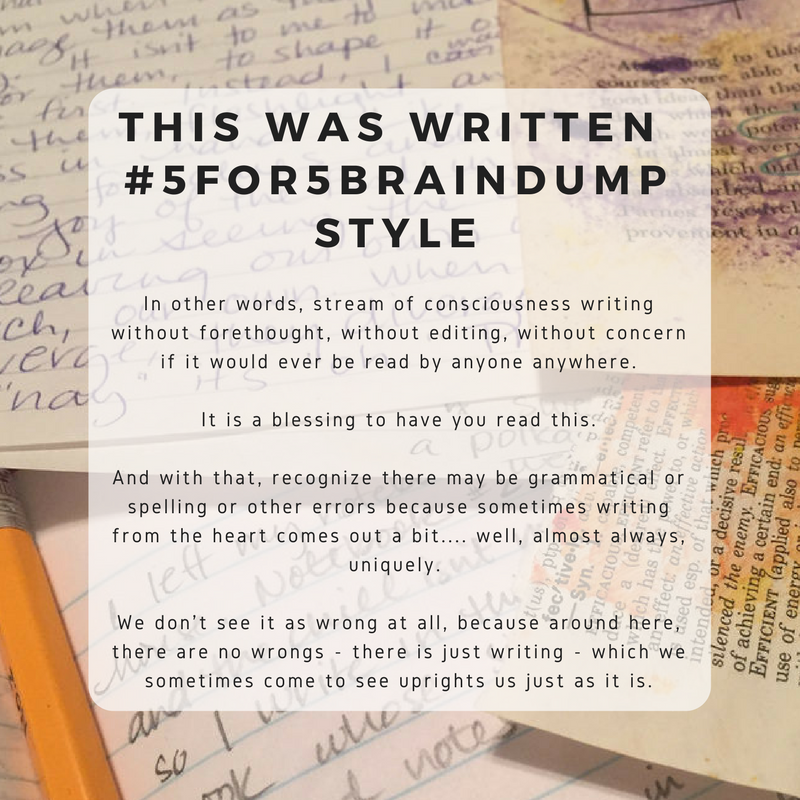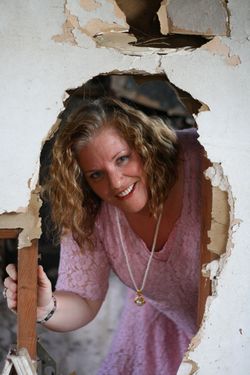 Julie Jordan Scott inspires people to experience artistic rebirth via her programs, playshops, books, performances and simply being herself out in the world.  She is a writer, creative life coach, speaker, performance poet, Mommy-extraordinaire and mixed media artist whose Writing Camps and Writing Playgrounds permanently transform people's creative lives. Watch for the announcement of new programs coming in soon!
To contact Julie to schedule a Writing or Creative Life Coaching Session, call or text her at 661.444.2735.
 Follow her on a bunch of different social media channels, especially if you find the idea of a Word-Love Party bus particularly enticing.