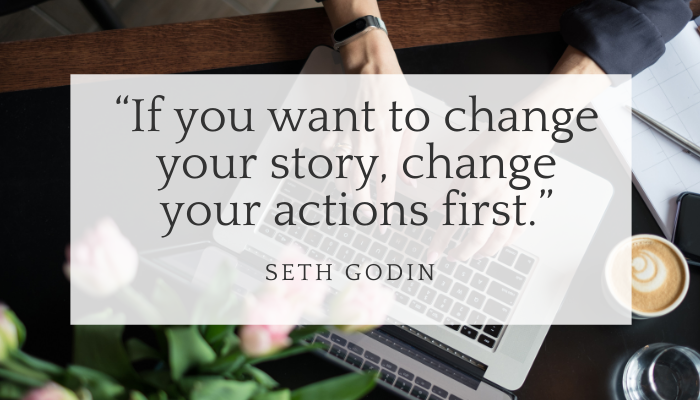 Reading this quote was like getting a big basket of pixie dust thrown on me all at once:
"If you want to change your story, change your actions first."
HOW MANY TIMES DO YOU KNOW SOMETHING, BUT ACT AS IF YOU don't KNOW IT?
I knew what Seth Godin was saying before I read it. I've lost count of how many times I have known something intuitively before I knew it "actually" –
I'll confess, in the past I felt sort of childish for not having a high level of self trust. Then I started reading Seth Godin's book "The Practice" and discovered there are many of us in the same position!
I am not being childish, I am being human.
After my near death experience, I fell into a dark emotional funk. I knew I ought to do something differently both in order to heal and in order to make progress. I didn't realize back then that a simple daily action outside of anything I was already doing would have the impact on my life it has continued to have.
I committed to myself I would do this one activity – writing a short poem accompanied by a photo and sharing it on my facebook page, one day at a time – was one activity and impacted so much more.
You make the commitment to YOURSELF
What happens as a result of taking our daily action actually grows far beyond writing a poem or walking for 20 minutes or making five phone calls to people who may be interested in supporting our non-profit.
This is the magic. When we commit to taking action to ourselves in order to change our story, what actually happens as a by-product of our daily action is:
We begin to trust ourselves in areas outside of just that one action.
We gain courage to try making shifts in other areas of our lives.
We feel better because daily successes cause a rise to our endorphin levels.
We interrupt our patterns of self doubt and recreate them as self trust, self confidence and ultimately self love and self respect.
Building self trust is your truest foundation for lasting, overall life change
Think about this question before responding:
How would your life circumstances change positively if you trusted yourself more, had more confidence and were able to report successful results daily?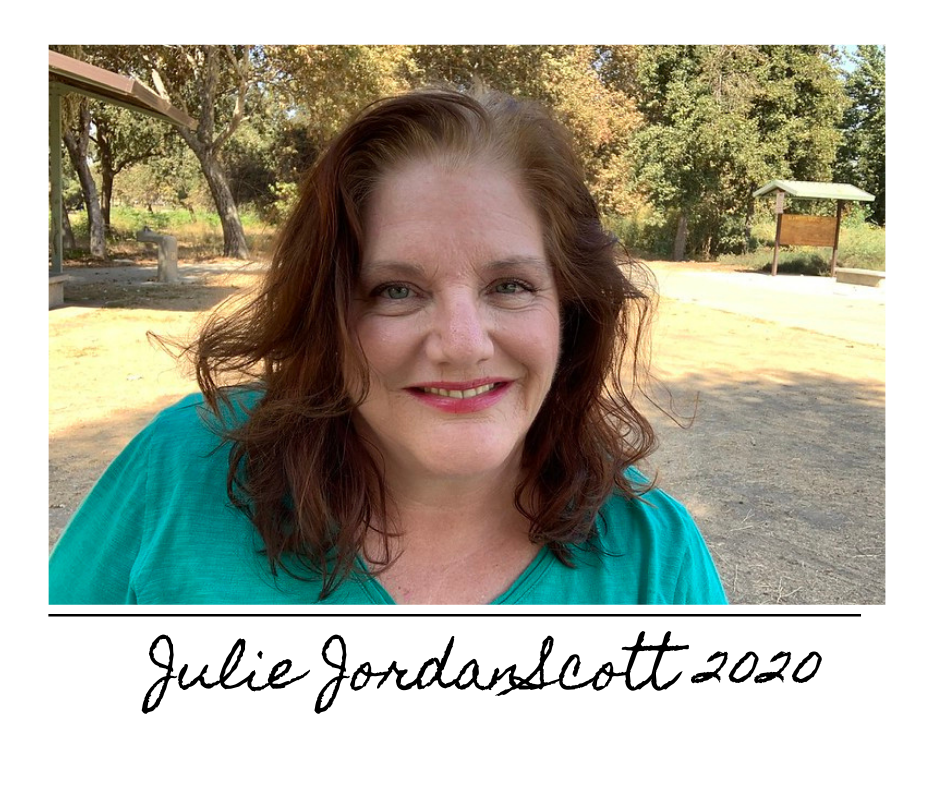 Julie Jordan Scott is the Creator of the Radical Joy of Consistency Course which helps people practice consistency and completion daily in order to experience a more incredible life experience. She came to this conclusion after almost dying and coming back to true healing by writing 377 consecutive haiku… and a lot more along her way to building that streak! To find out more about this program, visit this link, here.